Episode notes
New to Bullseye? Subscribe to our podcast in Apple Podcasts or with your favorite podcatcher to make sure you automatically get the newest episode every week.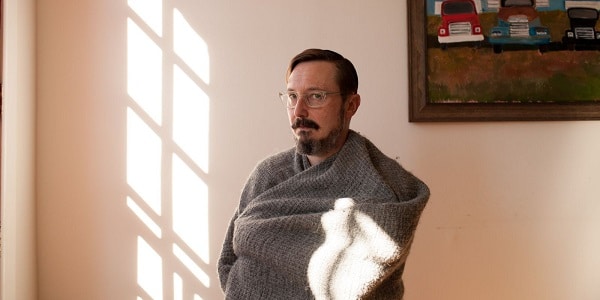 Photo: Bex Finch
John Hodgman on his new book Vacationland
It's Bullseye, I'm Jesse Thorn. My first guest: John Hodgman!
Look, you probably know who John is already. He's been a regular contributor to McSweeney's and This American Life and a bunch more. He's an actor who's worked on shows like 30 Rock, Flight of the Conchords, Adventure Time. At my company Maximum Fun he's the judge on the Judge John Hodgman Podcast.
John's also written four books. His latest is Vacationland, and it's kind of a departure for him. John's previous work has been pretty much all jokes – really funny jokes, but nothing personal. Stuff like hobo nicknames and gags about John Cusack or whatever.
Vacationland is plenty funny, but it's also really intimate. It's kind of a meditation on aging and the world we live in today. It's about fatherhood and adolescence and how to accept that at some point in your life. there's gonna be more road behind you than ahead.
John Hodgman joins Jesse to talk about his new book and the swear words he wishes he never said to his children.
Click here to listen to John Hodgman's interview on YouTube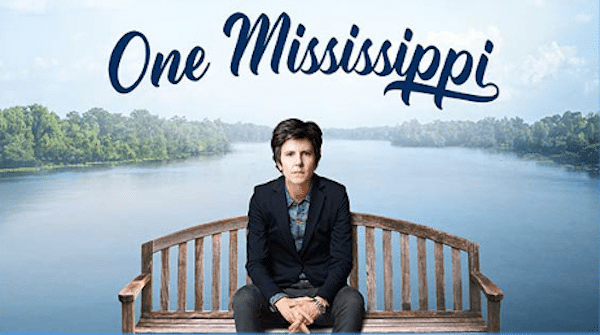 Tig Notaro on weaving fiction and autobiography in One Mississippi
Tig Notaro has been on the show a few times before – the last time was
2014.
She was kicking off her Boyish Girl Interrupted tour. Only a couple years before that, she'd been diagnosed with breast cancer – a topic that showed up in her standup in a really honest and affecting way.
In 2015, she collaborated with writer Diablo Cody to create the show One Mississippi, she's also the star. Her character, Tig, is a radio DJ who's moved from Los Angeles back to her home state of Mississippi. Like Tig in real life, she's a cancer survivor, she's gay, she's really, really funny.
One Mississippi is entering its second season on Amazon now.
Click here to listen to Tig's Bullseye interview on YouTube!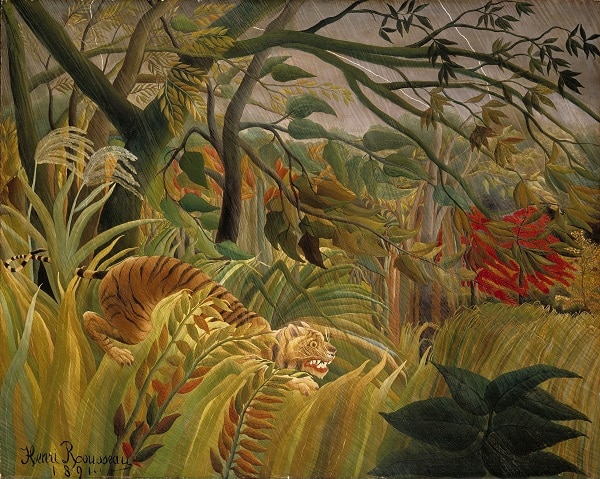 The Outshot: Henri Rousseau's Tiger in a Tropical Storm
Finally, for this week's Outshot, Jesse talks about painter Henri Rousseau and his transfixing "Tiger in a Tropical Storm," or… "Surprised!"
About the show
Bullseye is a celebration of the best of arts and culture in public radio form. Host Jesse Thorn sifts the wheat from the chaff to bring you in-depth interviews with the most revered and revolutionary minds in our culture.
Bullseye has been featured in Time, The New York Times, GQ and McSweeney's, which called it "the kind of show people listen to in a more perfect world." Since April 2013, the show has been distributed by NPR.
If you would like to pitch a guest for Bullseye, please CLICK HERE. You can also follow Bullseye on Twitter, YouTube, and Facebook. For more about Bullseye and to see a list of stations that carry it, please click here.
Get in touch with the show
How to listen
Stream or download episodes directly from our website, or listen via your favorite podcatcher!