Episode notes
New to Bullseye? Subscribe to our podcast in iTunes or with your favorite podcatcher to make sure you automatically get the newest episode every week.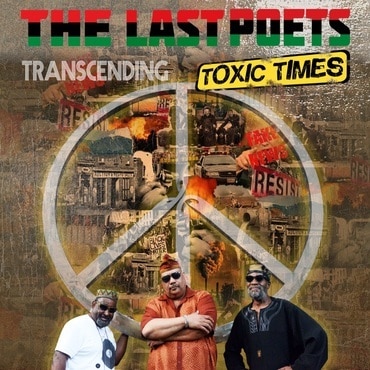 Photo: Sound Evidence
The Last Poets on their legacy and new album "Transcending Toxic Times."
The Last Poets are more than a band, although, you could call them that as well. A collective? An idea? A movement? Sure!
Let's back up, though. The year is 1968. In Marcus Garvey Park in Harlem, a group of black musicians, writers and activists formed a group. They called it The Last Poets. They read poems, played drums, brought in other instruments later. And when they spoke, they spoke plainly. Their message was about unity. About social justice. About empowerment. About all that was wrong with their world and all that could be done to make it better.
Their groundbreaking self-titled debut album was pressed by the same small record label that produced the likes of Jimi Hendrix and Miles Davis. The Last Poets are widely considered to be the grandfathers of hip hop genre along with Gil Scott Heron.
Over 50 years have gone by since the group formed. Dozens of members joined and left the group within that time frame. Dozens of albums were recorded. You can feel the spirit of the Last Poets in rap legends like Common, Kendrick Lamar, and Public Enemy and A Tribe Called Quest. They've been sampled in hundreds of hip-hop records including songs by NWA, Biggie Smalls, Digable Planets, Snoop, Dre, Madlib and many more.
Two of the groups original members Abiodun Oyewole and Umar Bin Hassan have a new album called Transcending Toxic Times. It fuses spoken word with jazz rhythms and hip hop. It's out now and it's wonderful.
About the show
Bullseye is a celebration of the best of arts and culture in public radio form. Host Jesse Thorn sifts the wheat from the chaff to bring you in-depth interviews with the most revered and revolutionary minds in our culture.
Bullseye has been featured in Time, The New York Times, GQ and McSweeney's, which called it "the kind of show people listen to in a more perfect world." Since April 2013, the show has been distributed by NPR.
If you would like to pitch a guest for Bullseye, please CLICK HERE. You can also follow Bullseye on Twitter, YouTube, and Facebook. For more about Bullseye and to see a list of stations that carry it, please click here.
Get in touch with the show
How to listen
Stream or download episodes directly from our website, or listen via your favorite podcatcher!