Episode notes
New to Bullseye? Subscribe to our podcast in iTunes or with your favorite podcatcher to make sure you automatically get the newest episode every week.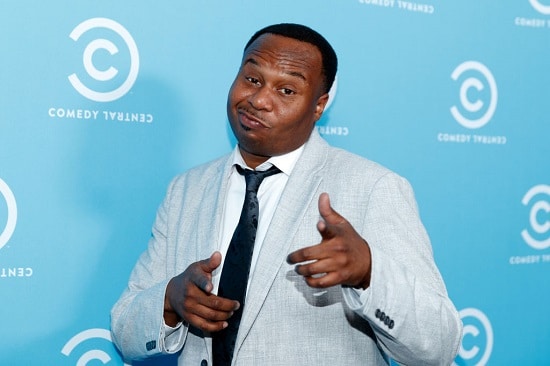 Photo: Rich Polk/Getty Images
Roy Wood Jr. on writing jokes and working on "The Daily Show"
Roy Wood Jr.
is a comedian. You've probably seen him as a correspondent on "The Daily Show." He's done comedy pretty much his entire life, but he majored in broadcast journalism and for a while, it was looking like that was gonna be his career. He was born and raised in Birmingham, Alabama and first got his start in radio, working at a handful of stations. Sometimes he wrote, sometimes he produced or reported, but at heart, Roy has always been a stand-up, doing his act whenever he found the time.
In 2010, he finished third on NBC's "Last Comic Standing," which is when his career took off – he got his own radio show, got acting roles, started getting booked in bigger venues. Last year, Roy released his stand-up comedy album called "Father Figure," which made it on to many top 10 lists. He also just kicked off a national tour that will continue over the rest of spring and summer.
Roy talks with Jesse about the difficulty of writing original jokes, gang colors, and how being on "The Daily Show" has given him an opportunity to share some of his bolder takes on politics and race.
Click here to listen to Roy Wood Jr.'s interview on YouTube.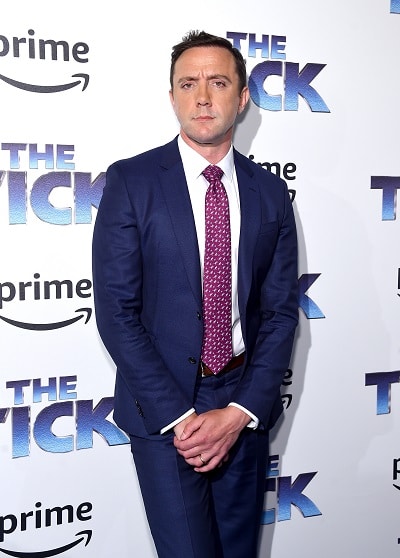 Photo: Jamie McCarthy/Getty Images
Peter Serafinowicz on his new role on the TV series "The Tick"
Peter Serafinowicz
is a British actor and comedian with a varied career in entertainment. He's been on a bunch of British TV shows – "Spaced," "I'm Alan Partridge," and "The IT Crowd." He did voice work as Darth Maul in "The Phantom Menace." He's also a music video director, a brilliant impressionist, and a screenwriter. Together with Robert Popper, he created the comedy series "Look Around You"- a parody of those boring educational documentaries kids watch in school.
Now, he's got a lead role. He's starring in the Amazon series "The Tick" as the Tick. It's a new live-action superhero comedy about a giant muscle man in a blue suit with antennas on his head. He's got super strength. It's almost impossible to hurt him, but he's kind of dumb and bumbling, too. His sidekick, an accountant named Arthur, is the only one who can really keep him grounded.
Peter talks to Jesse about writing dialogue that is essentially meaningful but sounds nonsensical and the most important lessons he learned from great impressionists like Mike Myers and Phil Hartman.
The first season of "The Tick" is available to stream now on Amazon. It just got picked up for a second, which should premiere next year.
Click here to listen to Peter Serafinowicz's interview on YouTube.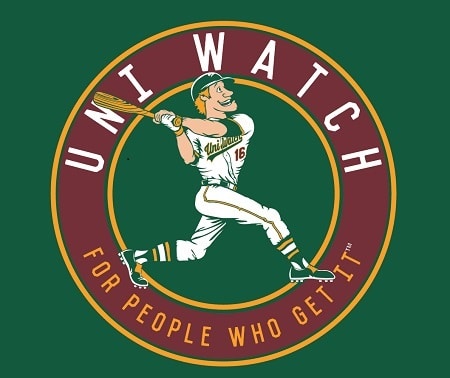 Photo: www.uni-watch.com
The Outshot: Uni Watch
If you ever found yourself falling in love with a team because of their goofy logo,
Uni Watch
is the blog for you. It's a whole website dedicated to all things sports uniforms and where the intersection of athletics and aesthetic is big news.
Click here to listen to Jesse's Outshot on Uni Watch on YouTube.
Guests
Roy Wood Jr.
Peter Serafinowicz
About the show
Bullseye is a celebration of the best of arts and culture in public radio form. Host Jesse Thorn sifts the wheat from the chaff to bring you in-depth interviews with the most revered and revolutionary minds in our culture.
Bullseye has been featured in Time, The New York Times, GQ and McSweeney's, which called it "the kind of show people listen to in a more perfect world." Since April 2013, the show has been distributed by NPR.
If you would like to pitch a guest for Bullseye, please CLICK HERE. You can also follow Bullseye on Twitter, YouTube, and Facebook. For more about Bullseye and to see a list of stations that carry it, please click here.
Get in touch with the show
How to listen
Stream or download episodes directly from our website, or listen via your favorite podcatcher!