Episode notes
New to Bullseye? Subscribe to our podcast in iTunes or with your favorite podcatcher to make sure you automatically get the newest episode every week.
And if you're looking for a particular segment to listen to or share, check us out on Soundcloud.
Our show is guest hosted this week by Jordan Morris.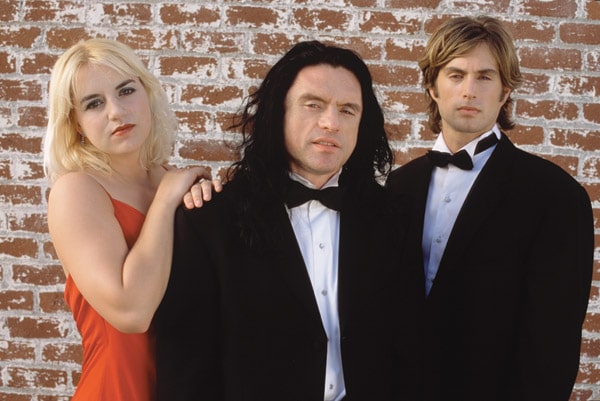 The Room co-stars Juliette Danielle, Tommy Wiseau and Greg Sestero

"The Room" Star Greg Sestero with Tom Bissell: Behind the Scenes of a Spectacularly Bad Movie
Ten years ago, an indie film called The Room entered theaters in Los Angeles. It showed in two theaters, and it grossed only $1800 before it was pulled. The few critics who saw it, panned it. The dialogue was stilted and the plot didn't make sense. It was billed as a drama, but the effect was comedy. The movie was written and directed by its star, Tommy Wiseau.
Though he may not have intended to, Wiseau created a film that's been hailed as "the best bad movie ever made".
Greg Sestero co-starred in the movie and acted as Wiseau's right hand man throughout the production. His new memoir, written with the journalist Tom Bissell, explores his relationship with the mysterious Tommy Wiseau and the hows and whys of the making of The Room. The book is called The Disaster Artist: My Life Inside The Room, the Greatest Bad Movie Ever Made. It's in bookstores now.
If you liked this, let someone know! Click here to share this segment with your friends.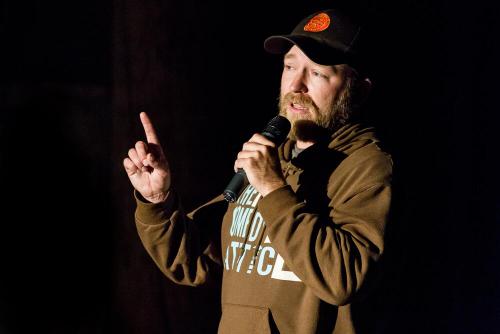 Photo by Kenneth Lecky at MaxFunCon 2013
Comedy: How to Talk to Humans and Cats with Kyle Kinane
Comedian Kyle Kinane details a couple of his latest interactions with other beings — both human and feline.
This set was recorded at MaxFunCon 2013, held in Lake Arrowhead, California. Tickets for MaxFunCon 2014 go on sale the day after Thanksgiving. More information can be found here.
If you liked this, let someone know! Click here to share this segment with your friends.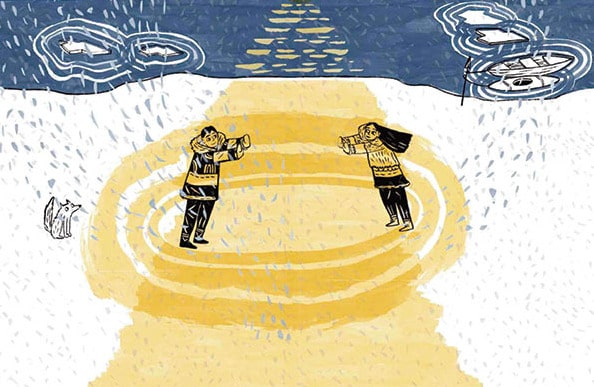 Fake Fables and Emily Dickinson's Tiny Handwriting: New Book Recommendations with Carolyn Kellogg
The Los Angeles Times book critic and blogger Carolyn Kellogg stops by to share some of her favorite new books. She suggests The Encyclopedia of Early Earth, a graphic novel of fake fables (have you heard the one about the old lady and the poisoned sausages?).
And whether you're a poetry freak or just someone who enjoys beautiful things, Carolyn recommends getting a copy of The Gorgeous Nothings: Emily Dickinson's Envelope Poems to try and decipher Dickinson's tiny handwritten poems, as seen on her original correspondence.
If you liked this, let someone know! Click here to share this segment with your friends.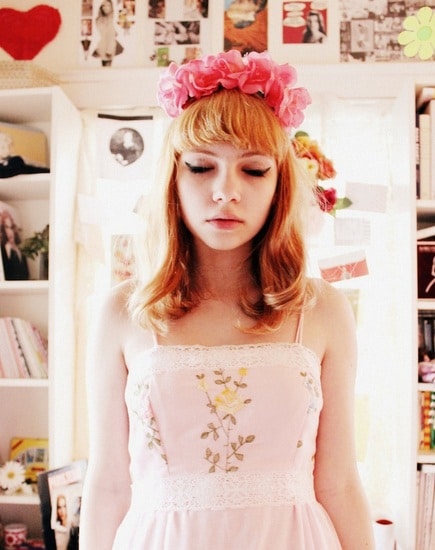 Rookie's Tavi Gevinson on Her Teenage Experience
Tavi Gevinson's interest in the artistry of fashion inspired her to start her blog, Style Rookie, when she was in middle school. Drawn to unusual color combinations, proportions, and textures, Gevinson sought to create narratives with her outfits — which caught flack at school, even as fashion magazines praised her sense of style.
Most recently, Gevinson founded and serves as Editor-in-Chief of the online magazine Rookie, a beautifully curated website for teen girls featuring content spanning myriad topics, including feminism, fashion, and how to build the very best forts. Gevinson has curated some of Rookie's first two years of content into Rookie Yearbook One and Rookie Yearbook Two.
Gevinson joins us to discuss what sparked her foray into the fashion world, people's tendency to fixate on her age, and the qualities that make people worth writing about.
This interview originally aired November 20, 2012.
If you liked this, let someone know! Click here to share this segment with your friends.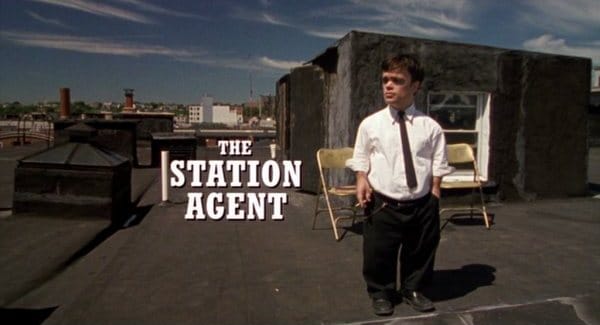 The Outshot: The Station Agent
For some of the best hanging out ever committed to film, Jordan Morris suggests a viewing of The Station Agent, starring Peter Dinklage and Bobby Canavale. Then, grab a friend and prepare to get to know them better.
If you liked this, let someone know! Click here to share this segment with your friends.
Guests
Greg Sestero
Tom Bissell
Tavi Gevinson
Carolyn Kellogg
About the show
Bullseye is a celebration of the best of arts and culture in public radio form. Host Jesse Thorn sifts the wheat from the chaff to bring you in-depth interviews with the most revered and revolutionary minds in our culture.
Bullseye has been featured in Time, The New York Times, GQ and McSweeney's, which called it "the kind of show people listen to in a more perfect world." Since April 2013, the show has been distributed by NPR.
If you would like to pitch a guest for Bullseye, please CLICK HERE. You can also follow Bullseye on Twitter, YouTube, and Facebook. For more about Bullseye and to see a list of stations that carry it, please click here.
Get in touch with the show
How to listen
Stream or download episodes directly from our website, or listen via your favorite podcatcher!