Episode notes
New to Bullseye? Subscribe to our podcast in iTunes or with your favorite podcatcher to make sure you automatically get the newest episode every week.
And if you're looking for a particular segment to listen to or share, check us out on Soundcloud.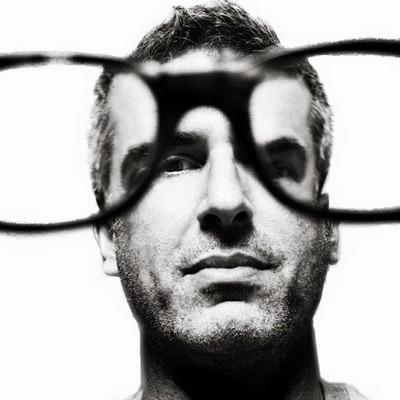 Bad Religion's Brett Gurewitz on Songwriting, the Rise of Punk, and Making Christmas Music
When Brett Gurewitz and his high school friends Greg Graffin, Jay Bentley and Jay Ziskrout joined up in 1979 to form the punk band Bad Religion, their biggest dream was to maybe play a backyard party.
Over thirty years later, Brett continues to play guitar and write for Bad Religion and has owned the thriving Epitaph Records label for almost as long. Still busy producing music, Bad Religion released their album True North in January and just put out their first holiday-themed album, Christmas Songs. However, it was a long journey between time spent playing in a garage and their days routinely selling out stadiums.
The band's first shot at mainstream success came in 1994 with Stranger Than Fiction, which featured the singles Infected and 21st Century (Digital Boy).
This week, Brett talks to guest host Jordan Morris about musical influences (from The Adolescents to Elton John), what money often means for punk music, and creating the sound of a Christmas album.
If you liked this, let someone know! Click here to share this segment.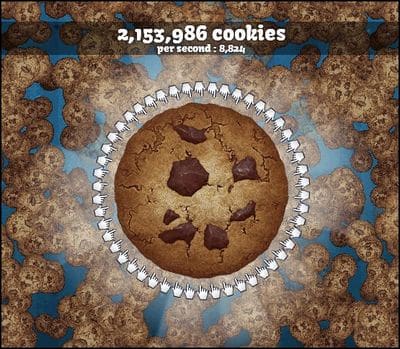 Cookie Making and Geek Dating with Mark Frauenfelder
Mark Frauenfelder is the founder of BoingBoing, which bills itself as a "directory of wonderful things" and the host of the Gweek podcast. He joins us to share some of his recent finds.
This week, it's the deceptively simple-looking web game Cookie Clicker and the surprisingly practical tome The Geek's Guide to Dating by Eric Smith.
If you liked this, let someone know! Click here to share this segment.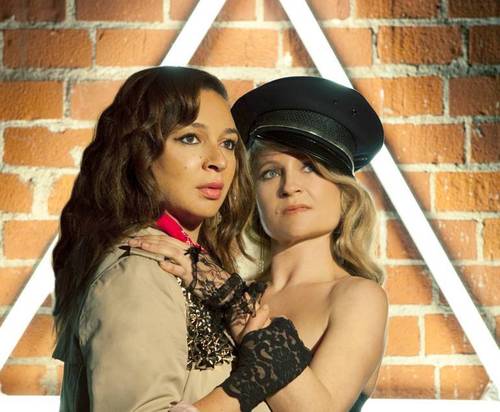 "I Wish I'd Made That": Talking about Prince's Purple Rain with Maya Rudolph and Gretchen Lieberum
Have you ever felt creative envy? Maybe you've listened to a song or watched a movie or and thought "I wish I'd made that!"? We've been there too. In this segment, we talk to creative people about the works that have inspired them, and maybe made them feel a little envious, too.
This week, we talked to Maya Rudolph (Saturday Night Live, Bridesmaids) and singer-songwriter Gretchen Lieberum to discuss the thing they wish they'd made: the 1984 rock drama Purple Rain.
We caught up with Maya and Gretchen at Tenacious D's Festival Supreme where they performed in their Prince cover band, Princess.
And if you missed our first installment of "I Wish I'd Made That" with Fred Armisen, check it out here.
If you liked this, let someone know! Click here to share this segment.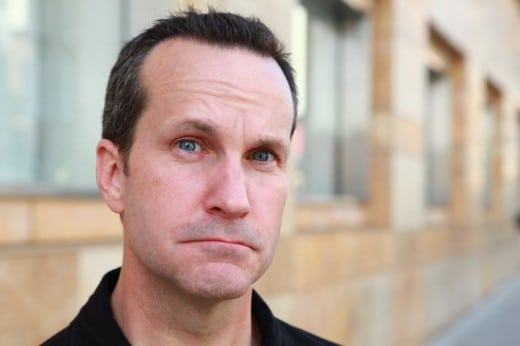 Jimmy Pardo on Showbiz Dreams, "The Toast Theory", and Perfecting Rapid-Fire Improvisation
Maybe there's a reason comedian Jimmy Pardo can go from pleasing date-night crowds in Cleveland to alternative comedy aficionados in Los Angeles. He's not a straight-up joke teller, with one-liners he's finessed over years and years of re-telling. Instead, he specializes in seemingly effortless crowdwork. Pardo's material is fresh and spontaneous, with every show a unique blend of practiced bits and riffed interaction.
This week, Pardo talks with Jesse about his career in full, from a third-grade illustration of his dream career (a picture of a spotlight on a microphone) to adjusting his routine for the digital age. He delves into working as the opening comedian for Conan, his struggles with alcohol abuse, and the complete conviction he shows to a joke.
You can hear Jimmy Pardo on his new comedy album Sprezzatura or catch him on his podcast Never Not Funny, now in its thirteenth season.
If you liked this, let someone know! Click here to share this segment.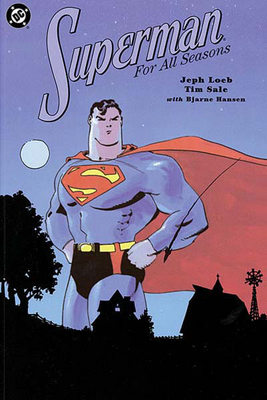 The Outshot: Superman for All Seasons
Okay, so Superman can seem a little square and maybe holier-than-thou. Although he's from another planet, he embodies what it means to be a virtuous, hard-working American. He's unconditionally virtuous and, regardless of the consequences, always makes the moral decision.
This week, Jordan Morris recommends Jeph Loeb and Tim Sale's 1998 comic book Superman for All Seasons for its attempt to represent the Man of Steel as less superhero, more human.
If you liked this, let someone know! Click here to share this segment.
Guests
Brett Gurewitz
Jimmy Pardo
Maya Rudolph
Gretchen Lieberum
Mark Frauenfelder
About the show
Bullseye is a celebration of the best of arts and culture in public radio form. Host Jesse Thorn sifts the wheat from the chaff to bring you in-depth interviews with the most revered and revolutionary minds in our culture.
Bullseye has been featured in Time, The New York Times, GQ and McSweeney's, which called it "the kind of show people listen to in a more perfect world." Since April 2013, the show has been distributed by NPR.
If you would like to pitch a guest for Bullseye, please CLICK HERE. You can also follow Bullseye on Twitter, YouTube, and Facebook. For more about Bullseye and to see a list of stations that carry it, please click here.
Get in touch with the show
How to listen
Stream or download episodes directly from our website, or listen via your favorite podcatcher!