Episode notes
New to Bullseye? Subscribe to our podcast in iTunes or with your favorite podcatcher to make sure you automatically get the newest episode every week.
And if you're looking for a particular segment to listen to or share, check us out on Soundcloud.
It's the time of year when Bullseye focuses on what truly matters during the holiday season: great interviews with fascinating people. Celebrate with the Bullseye Holiday Special.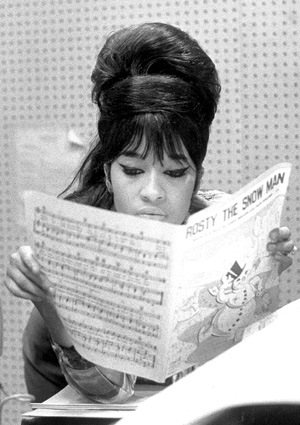 Girl Group Legend Ronnie Spector on Christmas, John Lennon, and a Perfect Coiffure
Ronnie Spector was the lead singer of the 1960s girl group The Ronettes. Along with her sister and cousin, she sang on five Top 40 hits, most notably Be My Baby, which still gets regular airplay on oldies stations.
But when it comes to her recordings with her ex-husband and producer Phil Spector, it might be the holiday songs off A Christmas Gift for You that remain closest to our hearts.
Spector spoke with Jesse in 2010 and explained that Christmas has always been a part of her life. When she was six years old, she sat on Santa's lap at Macy's and fell in love with everything about the holiday. The Ronettes recorded "Frosty the Snowman," "I Saw Mommy Kissing Santa Claus," and "Sleigh Ride" for the album and, since their release in 1963, all three songs have become holiday classics.
Spector talked to us about puzzling over Santa's journey to her NYC apartment as a kid, going on stage at the famed Apollo Theater as an eleven-year-old, and knocking on doors with The Rolling Stones' Keith Richards.
This segment originally aired in December 2010.
If you liked this, let someone know! Click here to share this segment.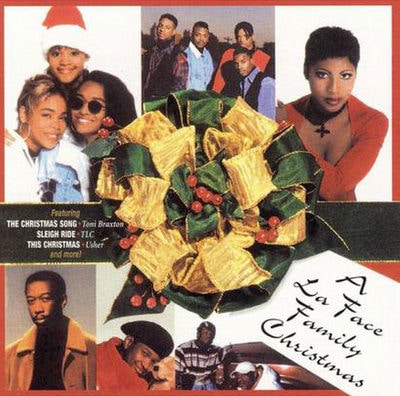 Andrew Noz on Holiday Rap: Outkast and Gucci Mane
Holiday songs don't have to all be Dean Martin or Michael Bublé. Hip hop critic Andrew Noz stops by the show to suggest a couple of rap songs that will be perfect for your holiday party.
The first is Outkast's Player's Ball. It was originally recorded as a Christmas song for the LaFace Family Christmas album and with a few tweaks, it was repurposed as the group's debut single. Then, Andrew says you should check out Gucci Mane's Weird. It's a great track that features a whole bunch of weird lyrics that allude to Christmas.
You can find Andrew Noz on Pitchfork, the Fader, or check out his blog at Cocaine Blunts.
If you liked this, let someone know! Click here to share this segment.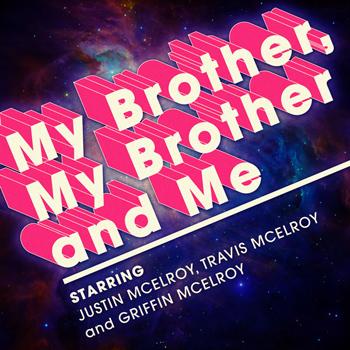 My Brother, My Brother, and Me Give Holiday Advice
Justin McElroy, Travis McElroy and Griffin McElroy stop by Bullseye to answer some of your most pressing holiday quandaries. They take on Dickensian fairs, lazy gifting, and the perfect playlist for your holiday party.
If you've still got questions that need answers, the McElroy brothers host a weekly advice show for the modern era called My Brother, My Brother, and Me. You can subscribe wherever you download podcasts, and send your queries to mbmbam@maximumfun.org.
This segment originally aired in December 2012.
If you liked this, let someone know! Click here to share this segment.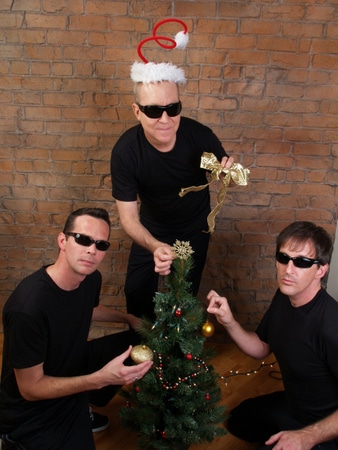 The B-52s' Fred Schneider on Christmas Music, Wacky Poetry and Creating a Signature Sound
There are few bands that better define outrageousness than The B-52s. And there is no greater symbol of that group's outrageousness than Fred Schneider. As frontman for The B-52s, he's crossed a Georgia drawl with a unique style of talk-singing in songs like Love Shack and Rock Lobster.
In 2010, Jesse sat down with Schneider to talk about the holidays. The vocalist had just recorded a new Christmas album with his band The Superions. The album is called Destination… Christmas! and features several goofy holiday songs like "Fruitcake" and "Crummy Christmas Tree".
Schneider tells Jesse how he comes up with his nutty lyrics, why he decided to write poetry in college and, most importantly, how to compose holiday songs on the fly.
This segment originally aired in December 2010.
If you liked this, let someone know! Click here to share this segment.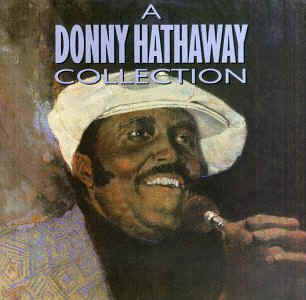 The Outshot: This Christmas by Donny Hathaway
On this week's Outshot, Jesse tells you about his absolute favorite holiday song. He puts it on every year, and explains why you should too. Take a listen to This Christmas by Donny Hathaway.
If you liked this, let someone know! Click here to share this segment.
Special Credits
Be sure to check out these holiday classics, also in this week's show:
Father Christmas – The Kinks
Christmas (Baby Please Come Home) – Darlene Love
I Hate Christmas – Oscar the Grouch
Down On Christmas – Stompin' Tom Connors
Guests
Ronnie Spector
Fred Schneider
My Brother, My Brother and Me
Andrew Noz
About the show
Bullseye is a celebration of the best of arts and culture in public radio form. Host Jesse Thorn sifts the wheat from the chaff to bring you in-depth interviews with the most revered and revolutionary minds in our culture.
Bullseye has been featured in Time, The New York Times, GQ and McSweeney's, which called it "the kind of show people listen to in a more perfect world." Since April 2013, the show has been distributed by NPR.
If you would like to pitch a guest for Bullseye, please CLICK HERE. You can also follow Bullseye on Twitter, YouTube, and Facebook. For more about Bullseye and to see a list of stations that carry it, please click here.
Get in touch with the show
How to listen
Stream or download episodes directly from our website, or listen via your favorite podcatcher!