Episode notes
New to Bullseye? Subscribe to our podcast in iTunes or with your favorite podcatcher to make sure you automatically get the newest episode every week.
And if you're looking for a particular segment to listen to or share, check us out on Soundcloud.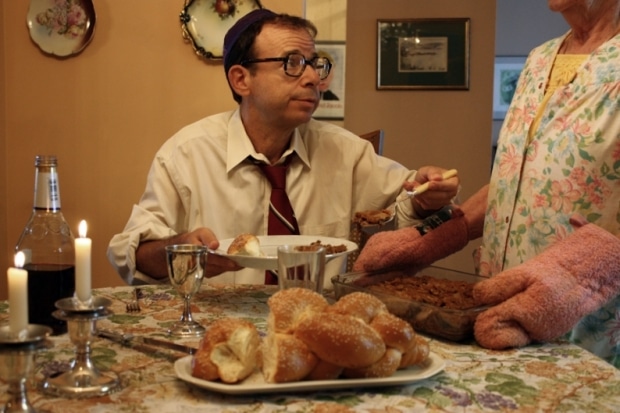 Rick Moranis on Growing Up Jewish, Canadian Comedy, and Quitting Show Business
Rick Moranis's big glasses and nerdy goofball humor appeared in some of the biggest Hollywood comedies of the 80s and 90s. In just a few years, he starred in Ghostbusters, Spaceballs, and Honey I Shrunk the Kids. Those movies filled theaters, sold tons of merchandise, and made Moranis a star. And then, at the peak of this fame, Moranis decided to retire. His wife passed away in 1991, and Moranis decided to become a full-time stay-at-home dad.
Nearly a decade after pretty much signing out of show business, Moranis returned in 2005 with a Grammy-winning album of original music, "Agoraphobic Cowboy." And now Moranis has released his second album, My Mother's Brisket and Other Love Songs, a collection of comedic music inspired by Moranis's Jewish upbringing in Toronto.
Moranis talks to Jesse about his first job selling hockey programs in the nosebleed section, SCTV and the ironic outcome of his famous nose-thumbing at Canadian content laws, and his decision to be a stay-at-home father.
If you liked this, let someone know! Click here to share this segment with your friends.
Related interviews:
Mel Brooks
Catherine O'Hara
Joe Flaherty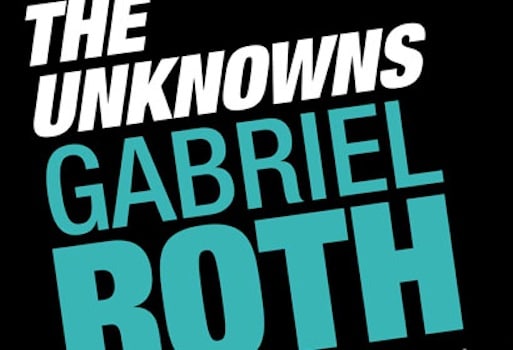 Carolyn Kellogg Recommends "The Unknowns" and "Hothouse"
Carolyn Kellogg, book critic and staff writer for the LA Times, joins us to recommend two new books to put on the top of your summer reading list.
First, she recommends The Unknowns by Gabriel Roth. This debut novel set in 2002 follows a Silicon Valley millionaire whose brain betrays him whenever he tries to do the right thing. Parties, ecstasy, sex — and that's just the first few pages.
Kellogg's next pick is Boris Kachka's Hothouse: The Art of Survival and the Survival of Art at America's Most Celebrated Publishing House, Farrar, Straus, and Giroux. Kachka, a veteran New York Magazine journalist, delves into the juicy history of Farrar, Straus, and Giroux, the publishing house of Tom Wolfe, Joan Didion, Philip Roth, and Jonathan Franzen. The book focuses on the personal lives of founder Roger Straus and editor Robert Giroux and provides an insider's look at the secret, ferocious world of publishing.
Read more of Carolyn's writing on books, authors, and publishing at the LA Times' blog Jacket Copy.
If you liked this, let someone know! Click here to share this segment with your friends.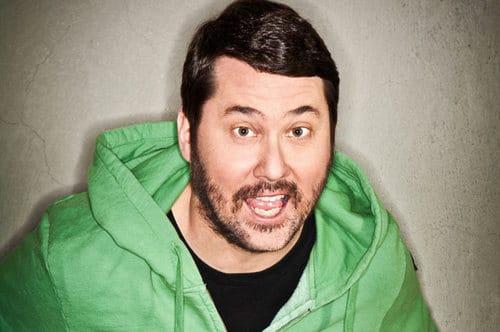 Comedy: Doug Benson on Taken 2 and a Missed Opportunity
What if the folks behind the second "Taken" movie had just given a little more thought to tying the series together? Comedian Doug Benson considers the Taken series, with Liam Neeson, in this clip from his new album, Gateway Doug.
Doug Benson hosts a weekly podcast, Doug Loves Movies, and hosts the ongoing live series, Doug Benson's Movie Interruptions.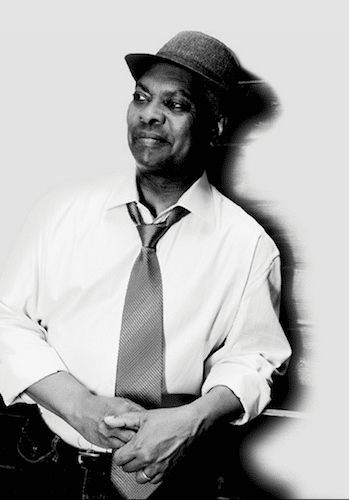 Booker T. Jones: Master Of Memphis Soul
Whether he was touring with Otis Redding, backing countless soul stars in the Stax studio, or composing his own instrumental hits like "Green Onions," Booker T. Jones, along with his band The MG's, defined the sound of southern sixties' soul.
Born in Memphis in 1944, Jones was gigging around town before he had entered high school. By college, he was a seasoned session musician and multi-instrumentalist with a hit single to his name. And by 1968, when Stax Records came under new ownership, he had played on over 600 Stax records, including "Try A Little Tenderness" and "These Arms Of Mine".
Perhaps even more impressively, Jones hasn't stopped. He continues to team up with some of the biggest names in jazz, soul, rock, and classical music and, at nearly 70 years old, he has no plans of letting up anytime soon.
Jones tells us stories about the first time Otis Redding sat down next to him at a piano, producing "Ain't No Sunshine" with the (as-yet-unknown) singer-songwriter Bill Withers, and Jones' plans to continue making all kinds of music.
Jones' new album, Sound The Alarm, is out now.
If you liked this, let someone know! Click here to share this segment with your friends.
Related interview:
Bill Withers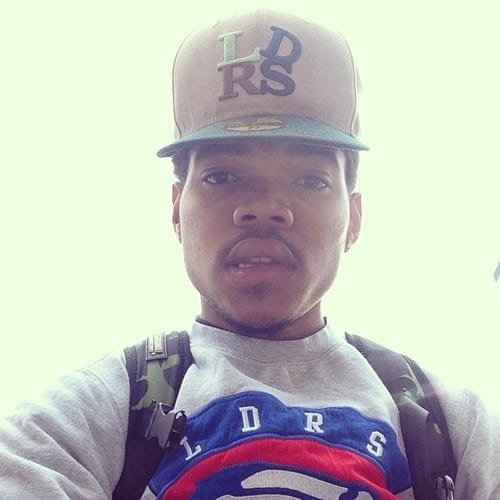 The Outshot: "Paranoia" by Chance the Rapper
The Outshot: Paranoia by Chance The Rapper
Jesse recommends "Paranoia," a track off Chance The Rapper's free mixtape Acid Rap. It's a song about an entire part of our country that feels ignored. It's Chance's appeal for human connection.
If you liked this, let someone know! Click here to share this segment with your friends.
Guests
Rick Moranis
Booker T. Jones
Carolyn Kellogg
About the show
Bullseye is a celebration of the best of arts and culture in public radio form. Host Jesse Thorn sifts the wheat from the chaff to bring you in-depth interviews with the most revered and revolutionary minds in our culture.
Bullseye has been featured in Time, The New York Times, GQ and McSweeney's, which called it "the kind of show people listen to in a more perfect world." Since April 2013, the show has been distributed by NPR.
If you would like to pitch a guest for Bullseye, please CLICK HERE. You can also follow Bullseye on Twitter, YouTube, and Facebook. For more about Bullseye and to see a list of stations that carry it, please click here.
Get in touch with the show
How to listen
Stream or download episodes directly from our website, or listen via your favorite podcatcher!