Episode notes
New to Bullseye? Subscribe to our podcast in iTunes or with your favorite podcatcher to make sure you automatically get the newest episode every week.
And if you're looking for a particular segment to listen to or share, check us out on Soundcloud.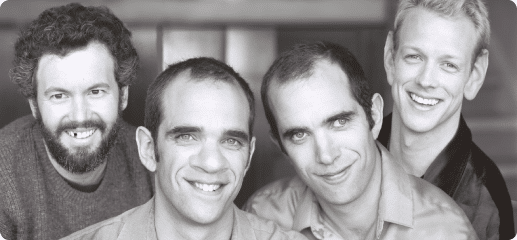 Kasper Hauser: How To Write A Book About Business Without Really Helping
The San Francisco sketch comedy troupe Kasper Hauser is not your average comedy team. They count a lawyer, a writer, a psychiatrist and a Stanford theater professor in their ranks. They get together to write satirical books (like Skymaul and Weddings of the Times), perform the occasional live show, and produce digital content (like their Kasper Hauser podcast and this fake Craigslist page) — all while working the aforementioned day jobs. Their new collaboration is their own special spin on how to succeed in business, all in a tome you can leave in the bathroom. It's called Earn Your MBA on the Toilet: Unleash Unlimited Power and Wealth from Your Bathroom.
We sat down with half of Kasper Hauser, members Rob Baedeker and James Reichmuth, to talk about being inspired by the "For Dummies" series, their democratic joke-writing process, and the worst fight they've ever had–about a comedy sketch.
If you liked this, let someone know! Click here to share this segment with your friends.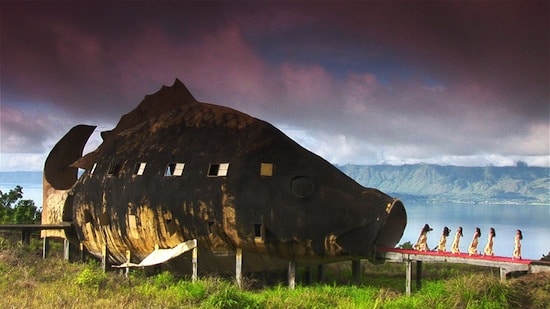 The Dissolve Recommends Summer Films: "Blue Jasmine" and "The Act Of Killing"
Indie-music site Pitchfork expanded into film-criticism this month with its new off-shoot site, The Dissolve. We're joined by The Dissolve's founder and editorial director, Keith Phipps, and editor Scott Tobias, who introduce the new site and recommend their top picks for summer movies.
Keith recommends Woody Allen's new comic drama Blue Jasmine starring Cate Blanchett and Alec Baldwin, and featuring Louis CK. As Keith explains, the movie offers a terrific character study of a New York City socialite (Blanchett) who is forced to start over without her money or her husband (Baldwin).
And Scott endorses The Act Of Killing, from two of the most revered names in documentary filmmaking, producers Errol Morris and Werner Herzog. The documentary tests the very boundaries of the medium, following a real-life Indonesian deathsquad as they reenact some of their most infamous murders and confront the atrociousness of their deeds.
If you liked this, let someone know! Click here to share this segment with your friends.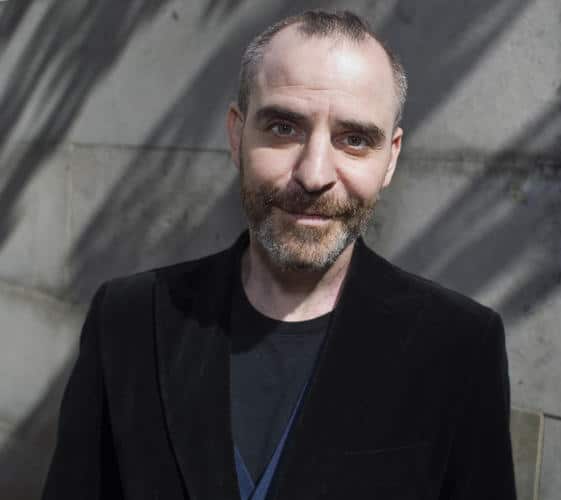 David Rakoff: A Retrospective
The author David Rakoff died of cancer nearly a year ago, but his writing continues to provide insight on living a creative life in contemporary America. Best known for his autobiographical essays and his contributions to This American Life, Rakoff always made for a delightful interviewee: open, passionate, and amusing even in his darkest times. In honor of the posthumous release of his last book Love, Dishonor, Marry, Die, Cherish, Perish, a novel written entirely in rhyme, we're sharing some highlights from our past conversations with Rakoff.
In these two interviews from 2005 and 2011, Rakoff touches on topics ranging from the virtues of pessimism, writing about Playboy models as a gay man, and the daily grind necessary for a truly creative life.
If you liked this, let someone know! Click here to share this segment with your friends.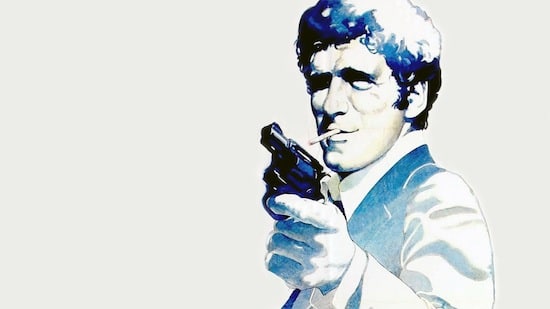 The Outshot: "The Long Goodbye"
Elliott Gould may not seem like the hard-boiled noir type, but in 1973, under the direction of Robert Altman, he had that perfect combination of intellect and self-satisfied cool. With Gould playing Raymond Chandler's most famous character, Philip Marlowe, The Long Goodbye explores the powerful narcissism that governed the streets of 1970s Los Angeles.
If you liked this, let someone know! Click here to share this segment with your friends.
Guests
Rob Baedeker
James Reichmuth
David Rakoff
Keith Phipps
Scott Tobias
About the show
Bullseye is a celebration of the best of arts and culture in public radio form. Host Jesse Thorn sifts the wheat from the chaff to bring you in-depth interviews with the most revered and revolutionary minds in our culture.
Bullseye has been featured in Time, The New York Times, GQ and McSweeney's, which called it "the kind of show people listen to in a more perfect world." Since April 2013, the show has been distributed by NPR.
If you would like to pitch a guest for Bullseye, please CLICK HERE. You can also follow Bullseye on Twitter, YouTube, and Facebook. For more about Bullseye and to see a list of stations that carry it, please click here.
Get in touch with the show
How to listen
Stream or download episodes directly from our website, or listen via your favorite podcatcher!