Episode notes
New to Bullseye? Subscribe to our podcast in iTunes or with your favorite podcatcher to make sure you automatically get the newest episode every week.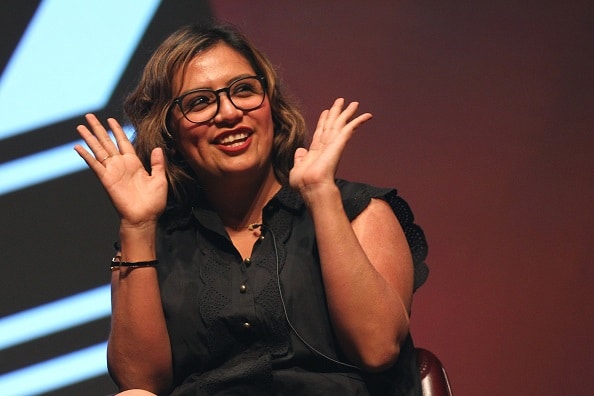 Photo: Tommaso Boddi / Stringer
Cristela Alonzo has a new stand-up special on Netflix, Lower Classy
Cristela Alonzo is a veteran standup comedian, actress, writer, and producer. She's also something of a pioneer. You might remember her from the ABC sitcom
Cristela
, where she was the first Latina to create, write, produce, and star in her own show.
In this week's episode, she talks to Jesse about her formative years growing up in South Texas with an undocumented parent. Hiding from police and immigration raids were daily realities in her small border town. Her family was also desperately poor–she recalls squatting in an abandoned diner.
Down the road, Cristela discovered she had a talent for weaving those tough experiences into comedy gold. That gift is on full display in her new Netflix standup special, Lower Classy, as she takes on difficult topics including racial stereotypes, immigration, poverty, and parenting, all with her trademark smile and laugh. Cristela recalls the long journey that led to the special, and how being a comedian is, for her, about more than simply making people laugh.
Cristela Alonzo's new standup special, Lower Classy, is available to stream on Netflix now.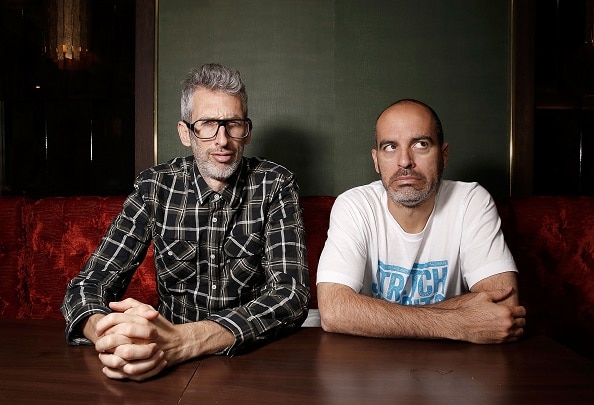 Photo: John Phillips / Stringer
Stretch Armstrong
Stretch Armstrong is a renowned DJ, record collector, and writer. It's impossible to tell the story of New York rap in the 1990s–what some people consider the Golden Era of Hip-Hop–without at least mentioning
The Stretch and Bobbito Show
, the influential college radio program that he and Robert "Bobbito" Garcia co-hosted from 1990 to 1998.
In their time, Stretch and Bobbito were among the only FM radio outlets for a generation of New York rappers. MCs like Jay-Z, Wu-Tang Clan, Notorious BIG, and Nas. The behind-the-scenes stories from those days are the stuff of hip-hop folklore, and the subject of documentary that came out a little over a year ago, called Stretch and Bobbito: Radio That Changed Lives. It's available to stream on Netflix now.
Stretch, whose real name is Adrian Bartos, also recently co-authored a book. He and Evan Auerbach teamed up to make a visual history of New York City's club scene, called No Sleep: NYC Nightlife Flyers 1988-1999.
The Outshot: "Wells for Boys"
In this week's Outshot, Jesse shares a Saturday Night Live sketch that spoke to him in a particularly magical way. Behold, Wells for Boys:
Guests
Cristela Alonzo
Stretch Armstrong
About the show
Bullseye is a celebration of the best of arts and culture in public radio form. Host Jesse Thorn sifts the wheat from the chaff to bring you in-depth interviews with the most revered and revolutionary minds in our culture.
Bullseye has been featured in Time, The New York Times, GQ and McSweeney's, which called it "the kind of show people listen to in a more perfect world." Since April 2013, the show has been distributed by NPR.
If you would like to pitch a guest for Bullseye, please CLICK HERE. You can also follow Bullseye on Twitter, YouTube, and Facebook. For more about Bullseye and to see a list of stations that carry it, please click here.
How to listen
Stream or download episodes directly from our website, or listen via your favorite podcatcher!