Episode notes
New to Bullseye? Subscribe to our podcast in iTunes or with your favorite podcatcher to make sure you automatically get the newest episode every week.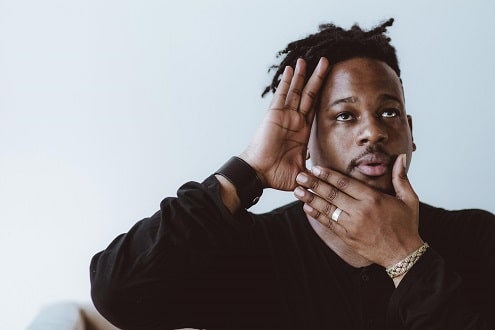 Rapper Open Mike Eagle on taking career advice from his wife.
You could call Open Mike Eagle a rapper on the rise. But it's been a long, steady, unique rise. He was born in Chicago, moved to LA later on. For the first part of his adult life he was a teacher – he actually didn't release his first album until he was almost 30.
In his rhymes there's humor, which you see a lot in rap. But it's weirder, kind of self-deprecating at times, too. His first album, "Unapologetic Art Rap" was a great example of that.
Alongside Baron Vaughn, Mike co-stars in a new Comedy Central show called
"The New Negroes." It's sort of a variety show – combining live stand up with original music videos Mike made with other artists.
When Bullseye talked to Mike in 2017, he'd just released a record called "Brick Body Kids Still Daydream." His latest record – "What Happens When I Try to Relax" – is out now.
Mike talked to Bullseye about why he used to call his music "art rap," and why it was a lot harder to be weird in hip-hop back in the day.
About the show
Bullseye is a celebration of the best of arts and culture in public radio form. Host Jesse Thorn sifts the wheat from the chaff to bring you in-depth interviews with the most revered and revolutionary minds in our culture.
Bullseye has been featured in Time, The New York Times, GQ and McSweeney's, which called it "the kind of show people listen to in a more perfect world." Since April 2013, the show has been distributed by NPR.
If you would like to pitch a guest for Bullseye, please CLICK HERE. You can also follow Bullseye on Twitter, YouTube, and Facebook. For more about Bullseye and to see a list of stations that carry it, please click here.
Get in touch with the show
How to listen
Stream or download episodes directly from our website, or listen via your favorite podcatcher!