Episode notes
New to Bullseye? Subscribe to our podcast in iTunes or with your favorite podcatcher to make sure you automatically get the newest episode every week.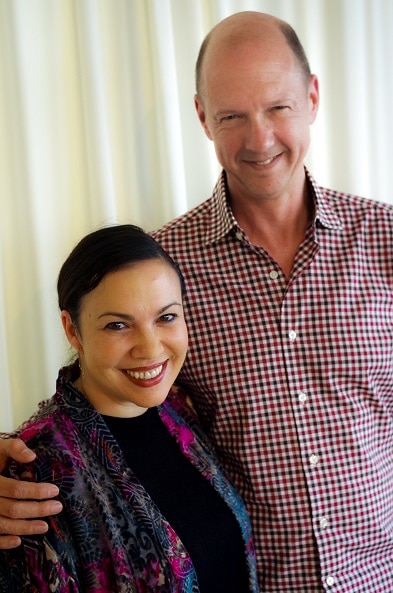 Photo: Jesse Thorn
Gloria Calderon Kellett and Mike Royce on their new show One Day At A Time
Gloria Calderon Kellett has been in show business as a writer, producer, and actor for almost two decades. She began her career writing on Andy Richter's show
Quintuplets
. She also worked on
How I Met Your Mother
and
Rules of Engagement
. When Norman Lear, the legendary TV producer approached her about doing a reboot of One Day at a Time – his 1970s hit sitcom – she jumped at the chance.
She was joined by Mike Royce, a veteran TV producer of shows like Everybody Love Raymond and Men of a Certain Age, and Gloria. The two tell Jesse about how they began to conceptualize the new show, how Gloria avoided being being labeled as the "latina writer" during her career, and how they approached writing about marginalized communities in a sitcom format.
You can watch the reboot of the Norman Lear classic One Day At A Time by streaming it on Netflix.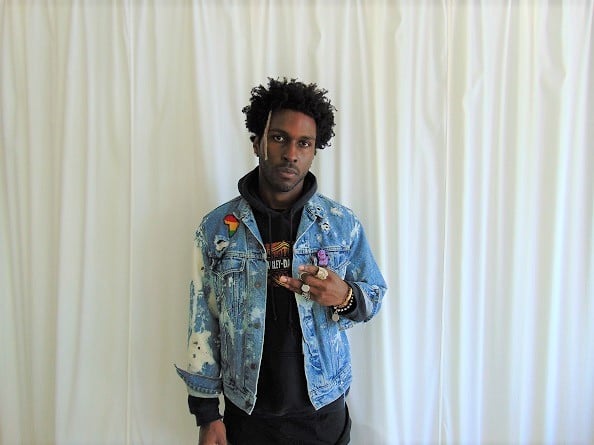 Photo:Jesse Thorn
SAINt JHN tells us about The Song That Changed His Life
New York based rapper SAINt JHN spent his youth travelling between Guyana and New York. He realized early on, following his older brother's lead, that he wanted to be a rapper. He began his career as a songwriter, with credits that include Usher's 2016 hit
Crash
. He's now writing songs for himself and creating work for GØDD COMPLEXx, his music and art collective.
He knows the record that got him started – it's a 1999 album: Jay Z's Vol 3. He even remember the song that changed his life: Jay's classic Dopeman.
You can listen to SAINt JHN's latest single Roses on his Soundcloud and make sure to watch the music video that he directed and produced.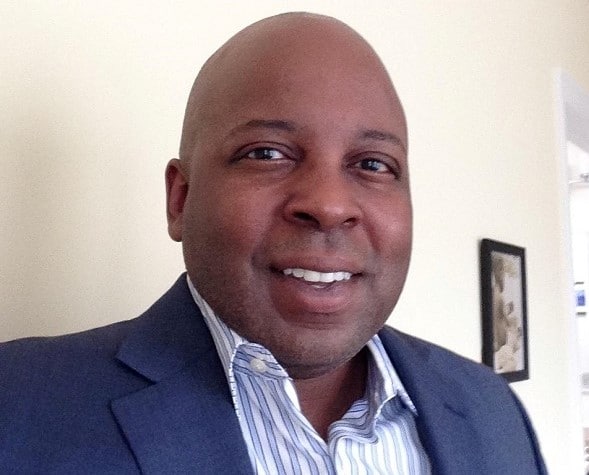 Photo: Self/Twitter
Todd Mayfield
You might think that growing up the son of one of history's most beloved R&B and Soul singers would be the greatest gift. But Todd Mayfield and his siblings didn't always see it that way. Curtis Mayfield, who defined a whole generation of politically conscious music, left behind an incredible legacy of stories, music, and touched lives. Todd, despite his propensity to separate himself from his father in his younger years, felt it necessary to biographize his father's life through anecdotes, interviews with friends and family.
This week, Todd and Jesse talk about what it was like growing up with Curtis Mayfield as a father, his musical transition from the 1960s to the more politically involved records of the 1970s, and the incredible music that he was able to create when he was paralyzed from the neck down during the late 80s to his final days in 1999.
Todd's biography of his father, Traveling Soul: The Life of Curtis Mayfield is out now.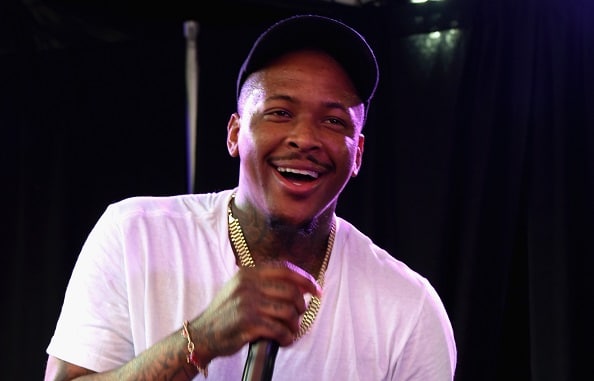 Photo: Daniel Boczarski / Stringer/Getty Images
The Outshot: YG
This week, Jesse talks about LA rapper YG's particular sound and philosophy.
Guests
Gloria Calderon Kellett
Mike Royce
Todd Mayfield
SAINt JHN
About the show
Bullseye is a celebration of the best of arts and culture in public radio form. Host Jesse Thorn sifts the wheat from the chaff to bring you in-depth interviews with the most revered and revolutionary minds in our culture.
Bullseye has been featured in Time, The New York Times, GQ and McSweeney's, which called it "the kind of show people listen to in a more perfect world." Since April 2013, the show has been distributed by NPR.
If you would like to pitch a guest for Bullseye, please CLICK HERE. You can also follow Bullseye on Twitter, YouTube, and Facebook. For more about Bullseye and to see a list of stations that carry it, please click here.
Get in touch with the show
How to listen
Stream or download episodes directly from our website, or listen via your favorite podcatcher!