Episode notes
New to Bullseye? Subscribe to our podcast in iTunes or with your favorite podcatcher to make sure you automatically get the newest episode every week.
And if you're looking for a particular segment to listen to or share, check us out on Soundcloud.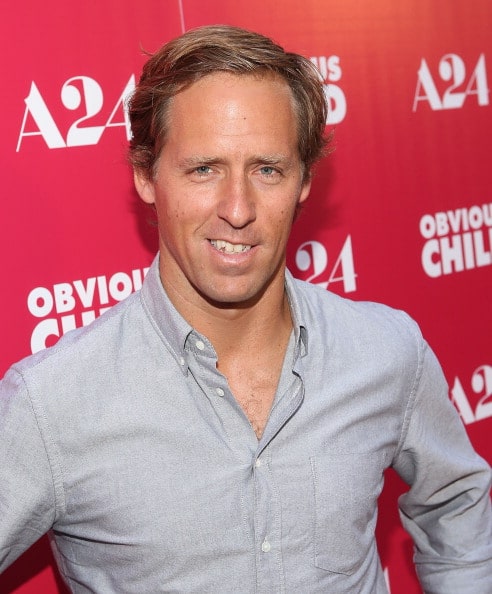 Jesse Grant / Getty Images / Getty Images Entertainment
"It read like an independent movie": Nat Faxon on the Dark Comedy of 'Married'
Nat Faxon is an actor. You maybe saw him on Ben and Kate. He co-wrote the Oscar-winning script for The Descendants, which starred George Clooney, and also co-directed and co-wrote The Way Way Back. Faxon's been working as an actor since the early 2000s. Mostly in bit parts, the sidekick, the comic relief. Now he's got a leading role on Married, a new comedy on FX.
Married is a dark comedy about a married couple, played by Faxon and Judy Greer. The couple has been together for ten years and is growing apart, tugged in separate directions by their children, a lack of steady unemployment, and uncertain finances.
Faxon talks about how the show relates to his real-life married life, why he enjoys just being an actor instead of running the show, and the uncomfortable situation in which he first met George Clooney.
Married premieres this Thursday on FX.
If you liked this, let someone know! Click here to share this segment.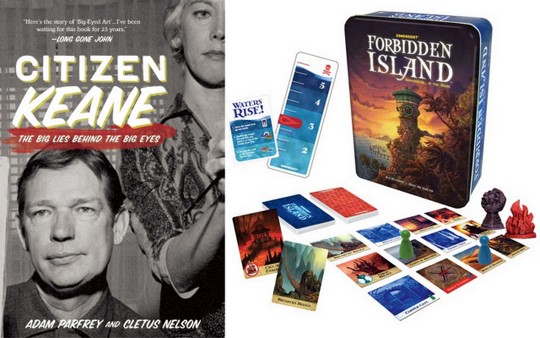 Mark Frauenfelder Recommends: 'Forbidden Island' and 'Citizen Keane'
This week's recommendations come from BoingBoing founder and Gweek host Mark Frauenfelder.
He suggests checking out Forbidden Island, a co-operative game. It's a simple premise: collect four treasures from a sinking island.
He also recommends Citizen Keane: The Big Lies Behind the Big Eyes, a biography about the sketchy past of Walter and Margaret Keane, the couple who painted the kitschy pop-art paintings of teary, big-eyed children.
If you liked this, let someone know! Click here to share this segment.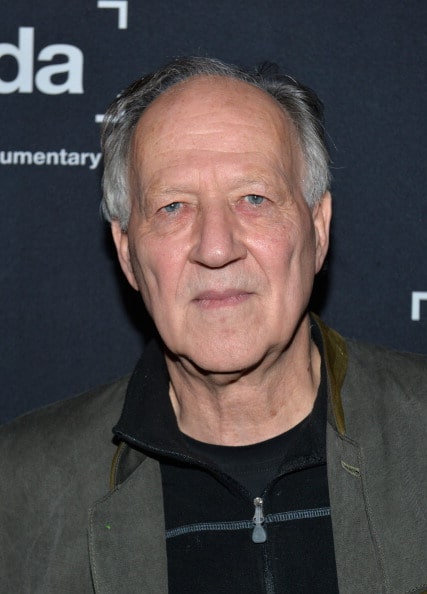 Michael Tullberg / Getty Images / Getty Images Entertainment
Werner Herzog on "The Day I Became an Artist". Spoiler: There Isn't One!
It's fair to say that Werner Herzog is a one-of-a-kind filmmaker. He's made critically-acclaimed documentaries, like Grizzly Man and Cave of Forgotten Dreams. And some art-house staples like Fitzcarraldo. But he also made Bad Lieutenant: Port of Call New Orleans — where a crack-smoking Nicholas Cage has hallucinations of iguanas and a breakdancing Mafioso. And don't forget that Herzog was the SUBJECT of a film called Werner Herzog Eats His Shoe.
So, it should come as no surprise that there wasn't one day when he became an artist. He sort of always knew. He tells us about growing up in Bavaria, how walking the Albanian border taught him more than film school ever could, and why he just wasn't impressed by the first moving images he saw.
Werner Herzog has a new Blu-Ray boxset coming out later this month from Shout! Factory. It collects sixteen of his earliest films — most of them on Blu-Ray for the first time. It's called Herzog: The Collection.
If you liked this, let someone know! Click here to share this segment.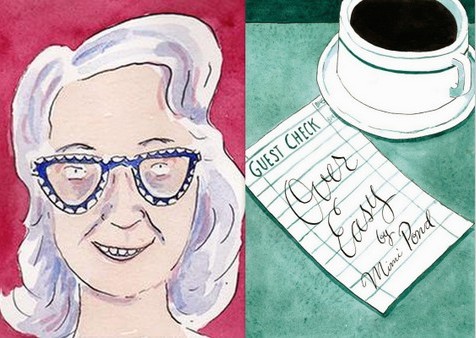 Diners, Drugs, and Punk Rock: Mimi Pond on 'Over Easy'
Mimi Pond was an art school dropout in 1970s Oakland, and she was trying to figure out what to be. She walked into a diner and asked for a job application. Instead of a resume, the manager asked her to tell him a joke. She got the job. Her new graphic novel and fictionalized memoir, Over Easy, is based on her time waiting tables at said diner.
Pond found herself surrounded by storage room sex, assorted sniffables, and a cast of characters so big she couldn't fit them all in her memoir.
She discusses why she always knew she'd be a cartoonist (even as a kid), the mastermind and hiring manager behind the "anarchic punk opera" that was her workplace, and the very specific, improvisational nature of waiting tables.
Her book is out now.
If you liked this, let someone know! Click here to share this segment.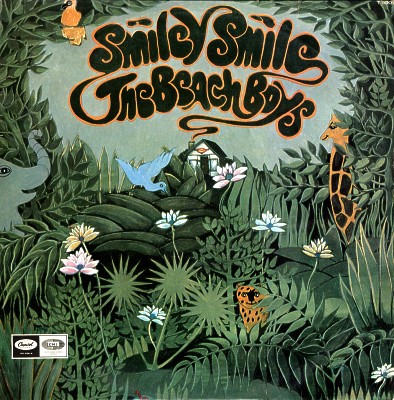 The Outshot: Vegetables, Swimming Pools, and Good Vibrations
The Beach Boys had a lot on the line in 1967. How do you follow up huge commercial hits like "Surfin' USA" and "Barbara Ann", and the experimental, influential Pet Sounds? Jesse explains why 1967's Smiley Smile is great all on its own.
If you liked this, let someone know! Click here to share this segment.
Guests
Nat Faxon
Mark Frauenfelder
Werner Herzog
Mimi Pond
About the show
Bullseye is a celebration of the best of arts and culture in public radio form. Host Jesse Thorn sifts the wheat from the chaff to bring you in-depth interviews with the most revered and revolutionary minds in our culture.
Bullseye has been featured in Time, The New York Times, GQ and McSweeney's, which called it "the kind of show people listen to in a more perfect world." Since April 2013, the show has been distributed by NPR.
If you would like to pitch a guest for Bullseye, please CLICK HERE. You can also follow Bullseye on Twitter, YouTube, and Facebook. For more about Bullseye and to see a list of stations that carry it, please click here.
Get in touch with the show
How to listen
Stream or download episodes directly from our website, or listen via your favorite podcatcher!