Episode notes
New to Bullseye? Subscribe in iTunes or the RSS feed. You can also find and share all of our segments on our Soundcloud page.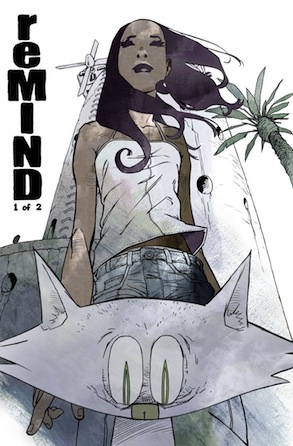 Comics with Alex and Brian: Wimbledon Green and reMIND
Brian Heater of BoingBoing and Alex Zalben of MTV Geek join us to talk comics. Brian's pick is Wimbledon Green by Seth, an unusual and wonderful sketchbook story about "the greatest comic book collector in the world." Alex recommends Jason Brubaker's reMIND, a graphic novel about a woman and her cat, who mysteriously gains the ability to talk.
Embed or share this week's comic recommendations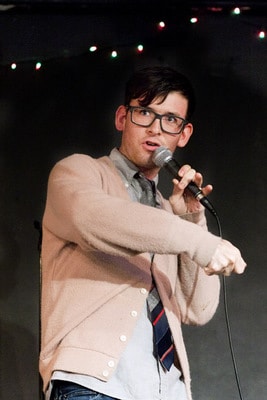 Comedian Moshe Kasher on Growing Up and Getting Right
Almost everyone experiences trials and tribulations in childhood to come out as a reasonably functioning adult on the other side. But in the case of comedian Moshe Kasher, that change was virtually miraculous.
He was a child shuttled between two divorced deaf parents, a Hasidic father in New York and a hippie mother in Oakland. By the age of twelve, he'd been in psychoanalysis for eight years. He had a burgeoning interest in drugs. And he was just getting started. He's chronicled his early years in a memoir called Kasher in the Rye: The True Tale of a White Boy from Oakland Who Became a Drug Addict, Criminal, Mental Patient, and Then Turned 16, and that title should give a good idea of the wild stories it contains. The book is engaging, redemptive, and wildly funny. We spoke to Moshe last year, and the book is out in paperback this month.
Moshe joins us to share stories from his upbringing, and shed some light on how he eventually got right and saved himself from addiction, anger, and violence.
This interview originally aired in March 2012.
Listen and share a longer cut of our interview with Moshe Kasher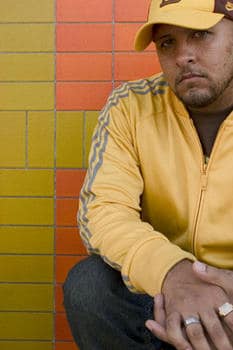 Lateef the Truthspeaker on "The Song That Changed My Life"
Lateef the Truthspeaker is an Oakland MC and one of the founding members of the hip-hop collective / record label Quannum Projects, whose members include DJ Shadow, Lyrics Born and Blackalicious. He talks to us about the song that changed his life, Cloudburst, by the jazz group Lambert, Hendricks, & Ross.
Lateef and longtime collaborator Lyrics Born released a new EP, Disconnection, late last year under the name Latyrx. A full-length album is due out in 2013.
This segment originally aired in March 2012.
Embed or share The Song That Changed My Life with Lateef the Truthspeaker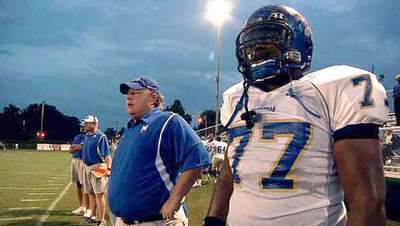 Undefeated: The Story of the Underdog
Dan Lindsay and T.J. Martin are the directors behind the Academy Award-winning, emotionally-charged sports documentary Undefeated. The film follows a challenging season for the Manassas Tigers, an underdog football team in North Memphis, Tennessee. The Tigers had traditionally been a team with troubles both on and off the field. Its fortunes changed under volunteer coach Bill Courtney, dedicated not only to excellence on the field, but in fostering resilient players off of it. As Coach Courtney says, "There's a story under every helmet," and Undefeated tells a few of them.
Dan and T.J. talk to us about developing the story of the film, the challenges of shaping a narrative when the events unfolding are out of your control, and the experience of following a handful of teens throughout their senior year of high school.
After a long wait, Undefeated is now out on DVD and on VOD.
This interview originally aired in March 2012.
Embed or share this interview with Directors Dan Lindsay and T.J. Martin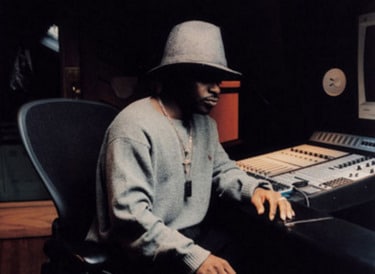 The Outshot: Witchdoctor's "A S.W.A.T. Healin' Ritual"
Jesse shines a light on one of the lesser-known members of Atlanta's Dungeon Family hip-hop collective. Witchdoctor (born Erin Johnson) might not be as famous as Family members OutKast, Cee-Lo Green or Goodie Mob, but his 1998 album A S.W.A.T. Healin' Ritual just might be the best record of its time and place.
This segment originally aired in March 2012.
Guests
Moshe Kasher
Dan Lindsay
TJ Martin
Lateef the Truth Speaker
Alex Zalben
Brian Heater
About the show
Bullseye is a celebration of the best of arts and culture in public radio form. Host Jesse Thorn sifts the wheat from the chaff to bring you in-depth interviews with the most revered and revolutionary minds in our culture.
Bullseye has been featured in Time, The New York Times, GQ and McSweeney's, which called it "the kind of show people listen to in a more perfect world." Since April 2013, the show has been distributed by NPR.
If you would like to pitch a guest for Bullseye, please CLICK HERE. You can also follow Bullseye on Twitter, YouTube, and Facebook. For more about Bullseye and to see a list of stations that carry it, please click here.
Get in touch with the show
How to listen
Stream or download episodes directly from our website, or listen via your favorite podcatcher!