Episode notes
New to Bullseye? Subscribe to the show in iTunes or via the RSS feed, or check out our SoundCloud page to share any or all of these interviews or recommendations!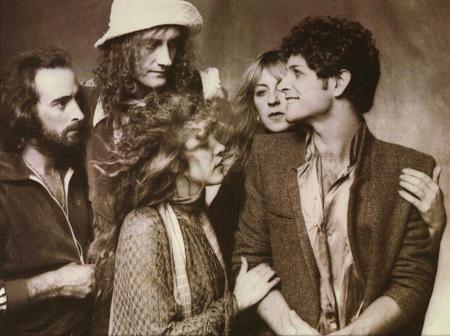 The AV Club's All-Time Favorites: Fleetwood Mac's "Tusk" and Warren Zevon's "Stand in the Fire"
The AV Club's Music Editor Marah Eakin and Head Writer Nathan Rabin discuss a few of their all-time favorite albums. Marah is a fan of the layered, sampled feel of Fleetwood Mac's post-Rumors album, Tusk. Nathan Rabin suggests a listen to Warren Zevon's intimate but ferocious live album Stand in the Fire.
Embed and Share Marah Eakin and Nathan Rabin's All Time Favorite Albums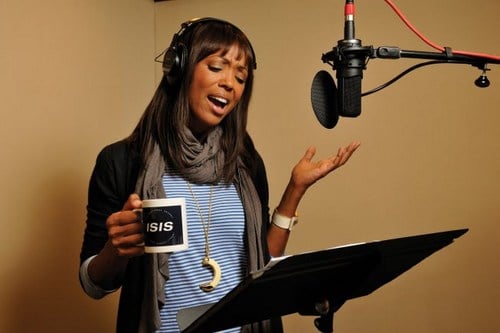 Aisha Tyler: Actress, Comedian, and Former Third-Grade Maypole
Like a lot of funny people, Aisha Tyler often found herself on the outside looking in as a kid. She was the only black girl in her school and thought of herself as kind of a geek… Standing six-feet tall by third grade didn't help things, either. Ultimately, feeling out of place gave her the feeling that she could survive anything — and the confidence to pursue performance. She's since performed stand up, hosted E!'s Talk Soup, appeared on CSI, 24, Friends…and even competed on an episode of Jeopardy.
She also has a starring role on the FX animated series Archer, where she voices Lana Kane, a beautiful and brilliant secret agent who plays the straight man to her idiot co-workers.
Aisha joins us to talk about her choice to do comedy in her own voice, the challenges of voice acting, and about living a real-life version of Fame in high school.
Archer airs on Thursdays at 10/9c on FX. The show is in its fourth season; it was just renewed for a fifth. Aisha will host The CW's reboot of Whose Line Is It Anyway? this summer. You can also catch Aisha at a performance of Archer Live!.
This interview originally aired in January 2012.
Embed or share Aisha Tyler: Actress, Comedian, and Former Third-Grade Maypole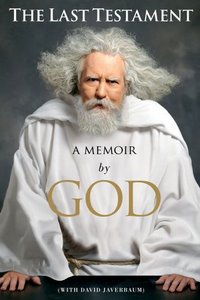 Comedy: An Excerpt from The Last Testament: A Memoir By God
You'd think that God would be pretty focused on the choice of a new Pope right about now. But might some of that attention be diverted to…. spring training? Has the Almighty ever swayed athletic outcomes? Does He care for sports at all? Get the straight truth from The Man Himself (as relayed to David Javerbaum). The answer may surprise you.
This excerpt is from The Last Testament: A Memoir By God, with David Javerbaum.
David Javerbaum is an Emmy-winning comedy writer and former executive producer of The Daily Show. You can see more of his work with God on Twitter @TheTweetofGod.
Our voice of God is provided by comedian Seth Morris, who is also on Twitter at @SethISMorris.
This segment originally aired in April 2012.
(Embed or share God on Sports)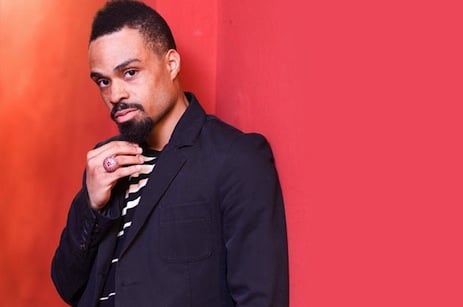 Bilal and His Unique Blend of Soul, Hip-Hop, and Jazz
Here's one way a musical artist can succeed: artist records album, sends it off to the label, label rejects album, album is leaked online, fans and critics love album, artist goes independent.
That's exactly what happened to jazz and soul singer Bilal, who wanted to follow up his debut album, 1st Born Second, with something a little more experimental. That album (titled Love For Sale) was never officially released, which left a nine-year gap between his debut record and his second album, Airtight's Revenge. That album earned him a Grammy nomination for Best Urban/Alternative Performance.
The wait between Bilal albums this time around is a little more manageable: his new album, A Love Surreal, was just released last week. It's a beautiful, headspinning collision between 1960s soul and modern hip-hop, sounding like neither the past or the present.
We spoke with Bilal back in 2010 right around when Airtight's Revenge was released. Bilal talked to us about his high school identity, growing up with jazz music, and his choice to go wild on Jay Leno.
Bilal's new album, A Love Surreal, is available now.
This interview originally aired in September 2010.
Embed or share Bilal on His Unique Blend of Soul, Hip-Hop, and Jazz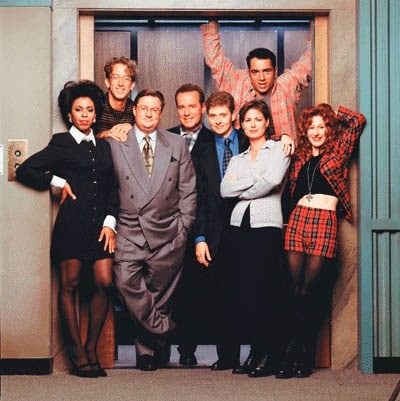 Looking for the perfect cold open? Jesse's found it. Newsradio. Season 2, Episode 9.
Guests
Aisha Tyler
Bilal Oliver
Seth Morris
Marah Eakin
Nathan Rabin
About the show
Bullseye is a celebration of the best of arts and culture in public radio form. Host Jesse Thorn sifts the wheat from the chaff to bring you in-depth interviews with the most revered and revolutionary minds in our culture.
Bullseye has been featured in Time, The New York Times, GQ and McSweeney's, which called it "the kind of show people listen to in a more perfect world." Since April 2013, the show has been distributed by NPR.
If you would like to pitch a guest for Bullseye, please CLICK HERE. You can also follow Bullseye on Twitter, YouTube, and Facebook. For more about Bullseye and to see a list of stations that carry it, please click here.
Get in touch with the show
How to listen
Stream or download episodes directly from our website, or listen via your favorite podcatcher!