Episode notes
New to Bullseye? Subscribe to our podcast in iTunes or with your favorite podcatcher to make sure you automatically get the newest episode every week.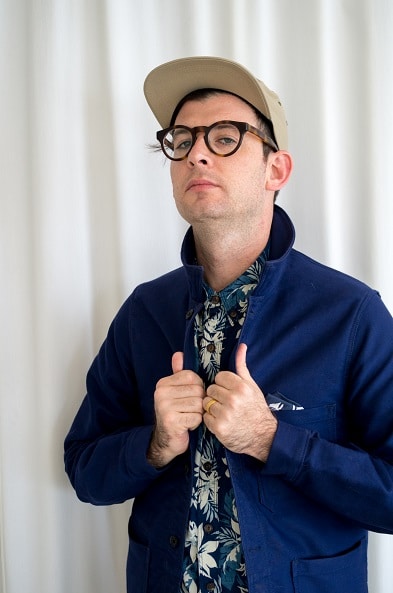 Photo: Jesse Thorn
Moshe Kasher on his new Comedy Central show Problematic
Moshe Kasher has been a stand-up for the last 16 years. You've seen him on
The Tonight show with Jimmy Fallon
,
Conan
, and
Chelsea Lately
.
Now, he's got his own TV show. Problematic with Moshe Kasher is on Comedy Central right now. Like a lot of shows nowadays it has a comedian taking on issues of the day, talking with newsmakers. He's explored cultural appropriation on the show, technology, and Islamophobia, to name a few. But there's something really intriguing in the show's format. He talks with experts and everyday people and the result is this really frank and insightful conversation.
Moshe also had a pretty rough childhood. He grew in Oakland and got kicked out of a bunch of schools and did hard drugs for a while. He talks about that in his autobiography, Kasher in the Rye.
Moshe and Jesse talk about the rough parts about growing up in the Bay Area. He is candid about what he is learning in the transition between doing stand-up and hosting a television show. Finally, he tells us why he thinks a diverse representation of disabled people is lacking in the media, and why he is so keen to take on controversial issues on his new show.
You can watch Moshe's new Comedy Central TV show Problematic Tuesdays at Midnight and his autobiography Kasher and the Rye is out now.
If you liked this, let someone know! Click here to share this segment.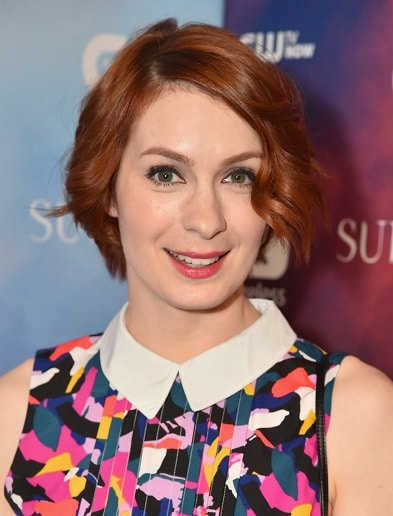 Photo: Alberto E. Rodriguez / Getty Images
Felicia Day on The Mighty Boosh
Felicia Day is a comedian, she's an actress, she's kind of a legend in the worlds of comedy and nerdy stuff. She had a recurring spot on Buffy the Vampire Slayer, worked with Wil Wheaton, she's also created and starred in her own web series called
The Guild
.
She tells us how with the weird British TV series The Mighty Boosh helped heal her with laughter, when she really needed help.
Felicia currently is starring in the anticipated reboot of Mystery Science Theater 3000 on Netflix.
If you liked this, let someone know! Click here to share this segment.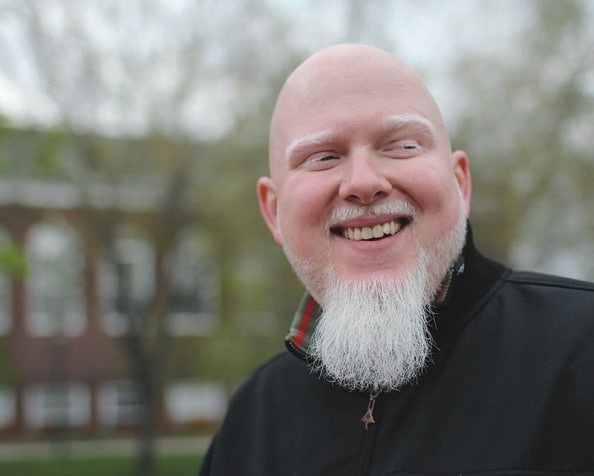 Photo: Daniel Yang
Brother Ali on his new album and why he's choosing beauty over resistance
Brother Ali is a rapper based out of Minnesota. He's part of the Rhymesayers collective – a label he shares with Aesop Rock, Dilated Peoples, and Atmosphere.
For the first part of his career, he focused a lot on making protest rap. His latest record is called All The Beauty In This Whole Life. And on it, he focuses on a lot more positive stuff. And he does it with a real honesty and openness at the same time. Ali talks about his faith a lot – he's been a Muslim since he was 15. He also talks about his albinism – and how having no pigment in his skin presented a ton of totally unique challenges growing up.
He and Jesse talk about what it was like growing up albino, and how that has affected his racial politics. He tells Jesse what it's like to have a black son in 2017, and why he's chosen to focus his music on love rather than protest in these tumultuous times.
His new album All The Beauty in This Whole Life is out now.
If you liked this, let someone know! Click here to share this segment.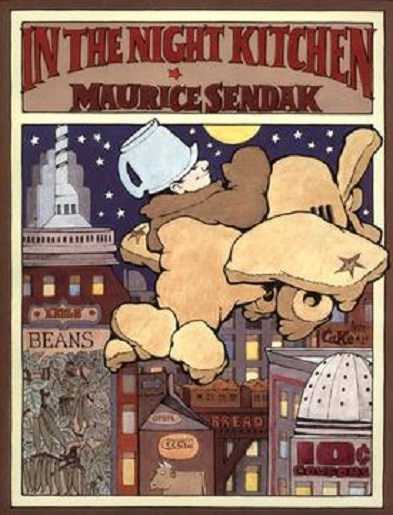 The Outshot: In The Night Kitchen
Jesse recommends the kids book
In The Night Kitchen
for children, or adults, who need to remember why dreams are so important.
If you liked this, let someone know! Click here to share this segment.
Guests
Moshe Kasher
Brother Ali
Felicia Day
About the show
Bullseye is a celebration of the best of arts and culture in public radio form. Host Jesse Thorn sifts the wheat from the chaff to bring you in-depth interviews with the most revered and revolutionary minds in our culture.
Bullseye has been featured in Time, The New York Times, GQ and McSweeney's, which called it "the kind of show people listen to in a more perfect world." Since April 2013, the show has been distributed by NPR.
If you would like to pitch a guest for Bullseye, please CLICK HERE. You can also follow Bullseye on Twitter, YouTube, and Facebook. For more about Bullseye and to see a list of stations that carry it, please click here.
Get in touch with the show
How to listen
Stream or download episodes directly from our website, or listen via your favorite podcatcher!