Episode notes
New to Bullseye? Subscribe to our podcast in iTunes or with your favorite podcatcher to make sure you automatically get the newest episode every week.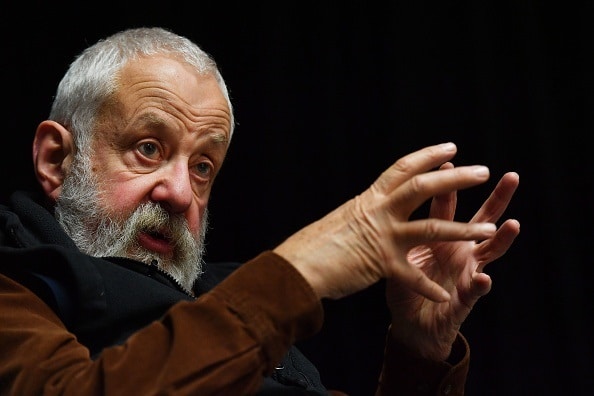 Photo:BEN STANSALL/AFP/Getty Images
Mike Leigh on his new film 'Peterloo'
Mike Leigh is an acclaimed writer and director. His films are honest, touching and real. He has a clear, distinct work ethic guiding all of his films: to draw the realest possible performance out of his actors. It starts with a deep, collaborative study of the character. Followed by a lengthy, collaborative rehearsal process. Leigh made the films
Naked
,
Topsy-Turvy
,
Secrets & Lies
, just to list off a handful.
Mike joins us to discuss his new film Peterloo. It's a historical drama set in Manchester, in the Northern part of England. Leigh's hometown. It tells the story of the Peterloo Massacre. If you're rusty on your English history, here's a refresher: The Peterloo Massacre took place in 1819. The UK was still recovering from a lengthy war against Napoleon and his allies. The economy faltered, hitting England's North especially hard.
People were asking for change. Demanding it. And on August 16 that year, they took to the streets for a demonstration. When British authorities tried to arrest one of the speakers, things spiraled out of control quickly. 18 people were killed. Hundreds more injured. Among the dead were women and children.
Mike tells us how he values finding emotional truth in historical films – even if it means fast-forwarding a year or two. Or four.
Peterloo is in theaters now.
About the show
Bullseye is a celebration of the best of arts and culture in public radio form. Host Jesse Thorn sifts the wheat from the chaff to bring you in-depth interviews with the most revered and revolutionary minds in our culture.
Bullseye has been featured in Time, The New York Times, GQ and McSweeney's, which called it "the kind of show people listen to in a more perfect world." Since April 2013, the show has been distributed by NPR.
If you would like to pitch a guest for Bullseye, please CLICK HERE. You can also follow Bullseye on Twitter, YouTube, and Facebook. For more about Bullseye and to see a list of stations that carry it, please click here.
Get in touch with the show
How to listen
Stream or download episodes directly from our website, or listen via your favorite podcatcher!