Episode notes
New to Bullseye? Subscribe to our podcast in iTunes or with your favorite podcatcher to make sure you automatically get the newest episode every week.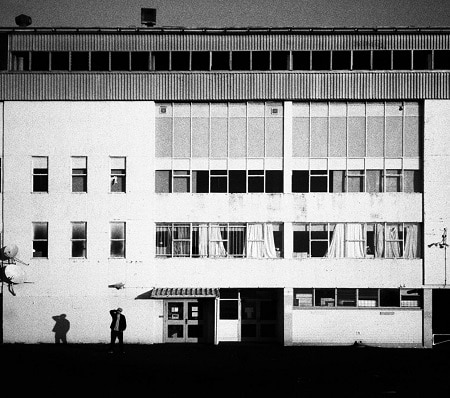 Photo: Bandcamp
New Zealand rapper Tom Scott on his latest project: 'Avantdale Bowling Club'
Tom Scott is a rapper from New Zealand's underground hip-hop scene. He's been rapping for over a decade now. He grew up in Auckland – the biggest city in a very small country. Last year, Tom released an amazing, beautiful album under the name Avantdale Bowling Club. He named it after the place where he grew up.
On the record, he reflects on his roots. His childhood. The friendships he's lost. The places he's been. His family. He kicks things off with an autobiography on "Years Gone By." It's an intimate hip hop record with jazz instrumentation. The sound is lush. Maybe less Low End Theory, more to Pimp a Butterfly. It's pretty remarkable.
Tom explains why he left Auckland for Australia, and what brought him back to his hometown after spending many years away. Plus, what it's like to write an album that brings back somber memories, and why Tom felt it was important to use original jazz songs, rather than jazz samples.
Check out the self-titled record by Avantdale Bowling Club here.
About the show
Bullseye is a celebration of the best of arts and culture in public radio form. Host Jesse Thorn sifts the wheat from the chaff to bring you in-depth interviews with the most revered and revolutionary minds in our culture.
Bullseye has been featured in Time, The New York Times, GQ and McSweeney's, which called it "the kind of show people listen to in a more perfect world." Since April 2013, the show has been distributed by NPR.
If you would like to pitch a guest for Bullseye, please CLICK HERE. You can also follow Bullseye on Twitter, YouTube, and Facebook. For more about Bullseye and to see a list of stations that carry it, please click here.
Get in touch with the show
How to listen
Stream or download episodes directly from our website, or listen via your favorite podcatcher!