Episode notes
New to Bullseye? Subscribe to our podcast in iTunes or with your favorite podcatcher to make sure you automatically get the newest episode every week.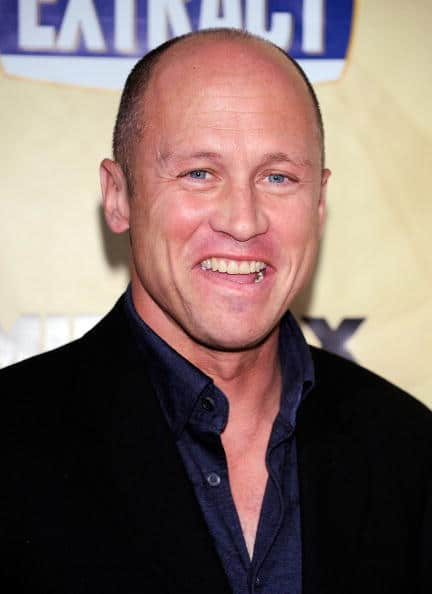 Photo: Jason Merritt / Getty Images
Mike Judge on Silicon Valley, Beavis & Butt-Head and Office Space & the Challenges of Being a Showrunner
Mike Judge entered the world of animation with little more than a 16mm Bolex film camera, an audio recorder and a stopwatch. In the early nineties, his animated shorts were extremely popular as part of touring animation shows including Spike and Mike's Sick and Twisted Animation Festival. These shorts served as the birthplace for some of his most memorable characters, including the iconic Beavis and Butt-Head.
Beavis and Butt-Head were awkward and naive teenage boys, whose vocabulary seemed limited to a series of snickers and grunts. However, the show became a cultural touchstone as well as a lightning rod of criticism for conservative social critics.
The show led to more opportunities for Judge both in film and television. They included the hit animated series, King of the Hill and forays into films with the cult classics Office Space and Idiocracy. His latest show, Silicon Valley is in its third season on HBO.
Mike Judge joined Jesse to talk about the parallels between Hollywood and Silicon Valley, his early years in animation and how the character of Homer Simpson helped him maintain the integrity of his own animated patriarch, Hank Hill.
Silicon Valley airs Sunday nights at 10pm on HBO.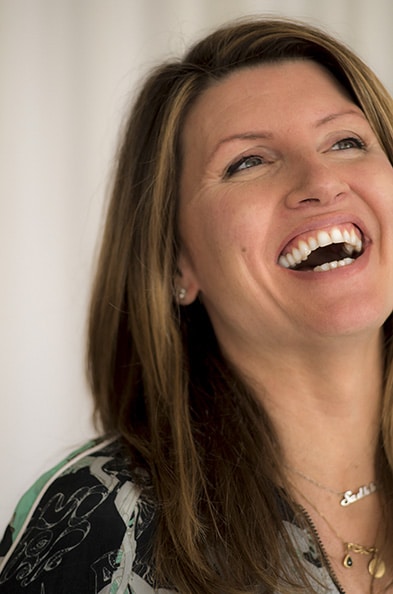 Photo: Jesse Thorn
Catastrophe's Sharon Horgan on Creating Flawed Characters and Writing Your Own Sex Scenes
Sharon Horgan has a knack for the creating shows that reveal her characters as determined, funny, sexy, complex and at times, very flustered. Her comedy is more than a series of jokes (though there are plenty of them), and includes insightful observations into what it means to be a professional woman trying to negotiate her other roles of lover, wife and mother. In other words, a real person. You can see that in full display on her latest show, Catastrophe which streams on Amazon Prime.
Though she may be relatively new to American audiences, she has proven herself a talented actress, writer and producer and enjoyed success with her previous show, Pulling which she co-wrote and starred in. Though it ran only for two seasons on British television, it was nominated for several television and comedy awards and established her as a modern comedic voice.
Sharon Horgan sat down with Jesse to talk about getting past the awkwardness of writing (and then having to film) sex scenes with her co-star, the challenge of showing the evolution of a relationship before and after having kids and why she likes playing a character who can sometimes come off as a jerk.
Catastrophe is in its second season and can be streamed on Amazon Prime.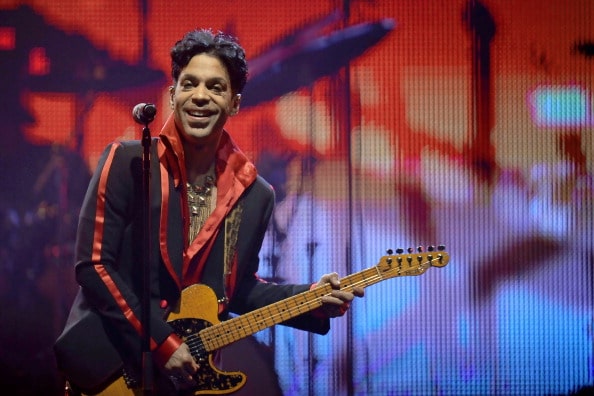 Photo: Andrew H. Walker / Getty Images
The Outshot: Prince
Jesse remembers how the musician Prince inspired people to dare to be themselves.
About the show
Bullseye is a celebration of the best of arts and culture in public radio form. Host Jesse Thorn sifts the wheat from the chaff to bring you in-depth interviews with the most revered and revolutionary minds in our culture.
Bullseye has been featured in Time, The New York Times, GQ and McSweeney's, which called it "the kind of show people listen to in a more perfect world." Since April 2013, the show has been distributed by NPR.
If you would like to pitch a guest for Bullseye, please CLICK HERE. You can also follow Bullseye on Twitter, YouTube, and Facebook. For more about Bullseye and to see a list of stations that carry it, please click here.
Get in touch with the show
How to listen
Stream or download episodes directly from our website, or listen via your favorite podcatcher!