Episode notes
New to Bullseye? Subscribe to our podcast in iTunes or with your favorite podcatcher to make sure you automatically get the newest episode every week.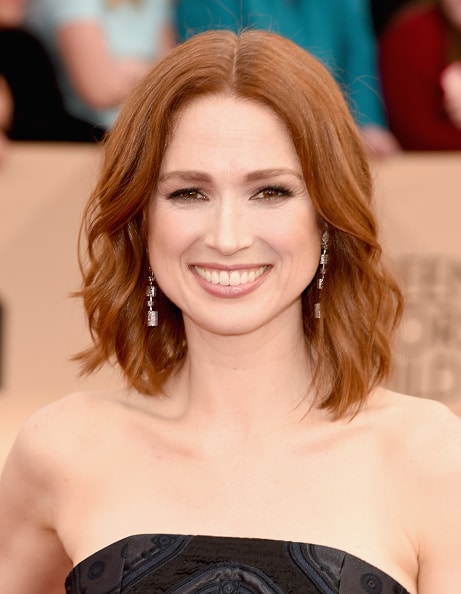 Photo: Jason Merritt / Getty Images
Ellie Kemper was introduced to the popular consciousness through her role as Erin Hannon on the NBC sitcom, The Office. Her portrayal of the office receptionist was popular with both fans and critics and showcased her talent and skills as a comedic actress. These talents have also been showcased on the big screen in films including Bridesmaids and 21 Jump Street.
Now, she plays the title character in the Netflix Original series, Unbreakable Kimmy Schmidt. Despite the show's dark premise which involves her character being abducted by a cult leader and sequestered in a bunker, the show plays it all for laughs as her character tries to rebuild her life in New York City. Her years of isolation leave her ignorant of many social touchstones, but she pushes through with an enthusiasm and tenacity that is both endearing and hilarious.
Ellie Kemper joined Jesse to talk about her early experiences of living and working in New York, mining material from her time at Princeton and her self-consciousness about privilege.
The second season of Unbreakable Kimmy Schmidt is available this Friday on Netflix.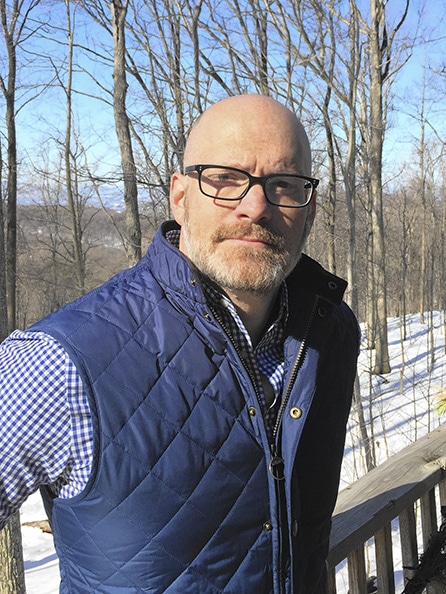 Photo: Faustino Nunez
Glen Weldon on the Lasting Popularity of Batman in Pop and Geek Culture
For almost 80 years, Batman has changed and evolved to mean something to different generations of fans. Whether his characterization was that of the Dark Knight, the Caped Crusader or the campy character of sixties television, Batman has become a lasting icon of popular culture.
In his new book, The Caped Crusade: Batman and the Rise of Nerd Culture, author Glen Weldon moves beyond the chronological history of the character. He explores how fans of the various iterations of the character on radio, film, television and the comics have made the character a reflection of their own self-identity, be they straight or gay, cool or geek.
Glen sits down with Jesse to talk about why Batman fans both hate and love the 60s television series, why the character of Robin is so important to Batman's mythology and how the character also serves as a symbol of gay culture.
Glen Weldon's book The Caped Crusade: Batman and the Rise of Nerd Culture is available in bookstores everywhere.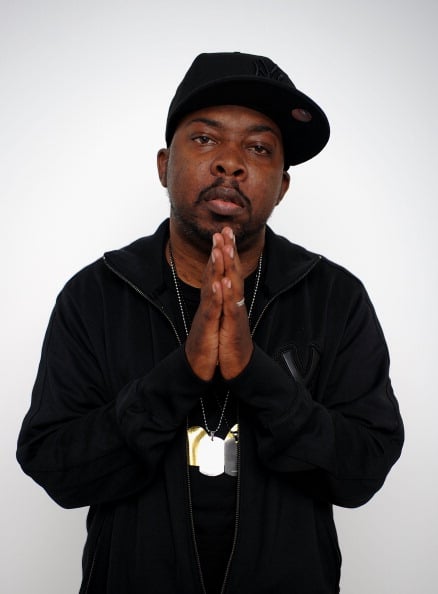 Photo: Andrew H. Walker / Getty Images
The Outshot: Remembering A Tribe Called Quest's Phife Dawg
Jesse fondly remembers Phife Dawg of A Tribe Called Quest.
About the show
Bullseye is a celebration of the best of arts and culture in public radio form. Host Jesse Thorn sifts the wheat from the chaff to bring you in-depth interviews with the most revered and revolutionary minds in our culture.
Bullseye has been featured in Time, The New York Times, GQ and McSweeney's, which called it "the kind of show people listen to in a more perfect world." Since April 2013, the show has been distributed by NPR.
If you would like to pitch a guest for Bullseye, please CLICK HERE. You can also follow Bullseye on Twitter, YouTube, and Facebook. For more about Bullseye and to see a list of stations that carry it, please click here.
Get in touch with the show
How to listen
Stream or download episodes directly from our website, or listen via your favorite podcatcher!