Episode notes
New to Bullseye? Subscribe to our podcast in iTunes or with your favorite podcatcher to make sure you automatically get the newest episode every week.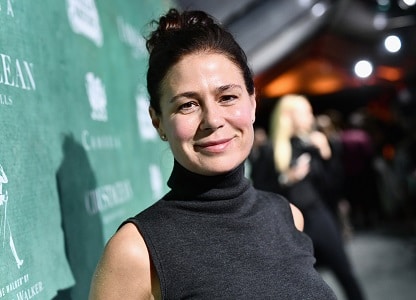 Photo: Emma McIntyre / Getty Images
Maura Tierney on her career and her starring role in the new film 'Beautiful Boy'
Maura Tierney is probably best known for her time on the hit drama "ER." She played Abby Lockhart. Her character was introverted, sarcastic and a bit self-destructive, but when it came to her patients she always showed warmth and compassion. Her role was complex and nuanced, which is uncommon for a soap opera. She's currently on the Showtime series "The Affair."
She also starred on "Newsradio" as Lisa, the ambitious reporter and producer. Lisa was the kind of person who kept a tight schedule and always had her eyes on her life-plan. She was also the kind of person who could perform complex mathematical calculations in her head. Her character was incredibly intelligent, kind of an overachiever and at times very funny.
She's currently starring in an acclaimed drama: "Beautiful Boy," which just hit theaters. It's a story about the difficult and frustrating nature of addiction. It stars Timothée Chalamet as Nic, a college age kid struggling with a drug habit. Maura plays Karen, Nic's step mom. "Beautiful Boy" is as unique as it is realistic: addiction is a complicated thing. It brings some people closer together, drives others away, it has ups and downs.
This week, we'll chat about these roles and look at the rest of her career, which spans several decades. Plus, she'll explain why she starred alongside Jerry Orbach in the 1991 film "Dead Women in Lingerie." We'll play a clip from the movie, and you can bet she shrieked in horror that we were able to dig that up.
Check out this interview on YouTube!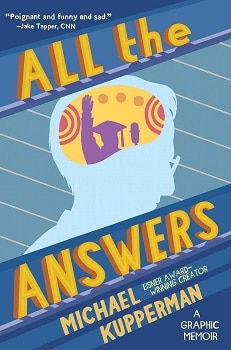 Photo: Simon and Schuster
Michael Kupperman on his new graphic memoir 'All The Answers'
Michael Kupperman is a cartoonist, writer, and he's one of our favorites at Bullseye. His comics have appeared in the New York Times, the Wall Street Journal and Believer Magazine. A lot of his stuff is surreal, and a little silly. For his latest book he gets serious and very personal. In "
All The Answers
" he explores his father's time as a world famous TV Quiz Kid.
Back in the 40s and 50s, when people were still figuring out how television worked, there were "quiz shows." TV programs where hosts would ask contestants trivia questions, and if they kept answering right, they'd stay on the show. Michael's dad; Joel Kupperman, managed to stay on for almost a decade. And it all happened when he was a kid.
When he grew up, Joel pretty much left TV. And he didn't talk about it much, not even with his family. And when he did, it wasn't usually positive. Michael got the sense that this was a pretty dark chapter in his Dad's life. So Michael did some of his own research. He went through old tapes, talked to family members. It's a fascinating portrait of his father, and a really moving read.
His father never talked much about his childhood. So Michael learned a lot of surprising things about his father later on in life on his own. He'll describe what it was like to discover that his father had once performed with the Marx Brothers. Plus, he'll explain why he had an easy time drawing his father in the book, but struggled to draw himself.
Check out this interview on YouTube!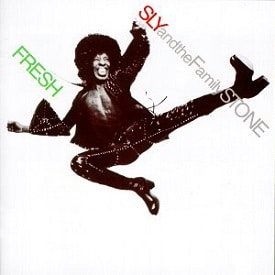 The Outshot: Sly and the Family Stone 1973's 'Fresh'
Finally, Jesse explains why "Fresh" was the last great album by Sly and the Family Stone ever recorded.
Guests
Maura Tierney
Michael Kupperman
About the show
Bullseye is a celebration of the best of arts and culture in public radio form. Host Jesse Thorn sifts the wheat from the chaff to bring you in-depth interviews with the most revered and revolutionary minds in our culture.
Bullseye has been featured in Time, The New York Times, GQ and McSweeney's, which called it "the kind of show people listen to in a more perfect world." Since April 2013, the show has been distributed by NPR.
If you would like to pitch a guest for Bullseye, please CLICK HERE. You can also follow Bullseye on Twitter, YouTube, and Facebook. For more about Bullseye and to see a list of stations that carry it, please click here.
Get in touch with the show
How to listen
Stream or download episodes directly from our website, or listen via your favorite podcatcher!