Episode notes
New to Bullseye? Subscribe to our podcast in iTunes or with your favorite podcatcher to make sure you automatically get the newest episode every week.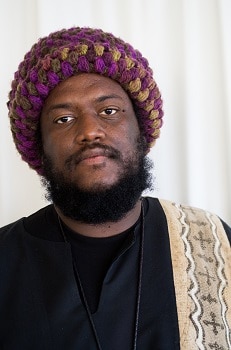 Photo: Jesse Thorn
Kamasi Washington on Street Fighter II, South Los Angeles, and Touring with Snoop Dogg
Saxophonist
Kamasi Washington
is one of the most talented jazz musicians around. He's collaborated with Thundercat, Ryan Adams, Flying Lotus, Run the Jewels – that's just naming a handful. On Kendrick Lamar's classic "To Pimp A Butterfly," you can hear his saxophone and arranging work, too.
To define Kamasi Washington by the people he's collaborated with, however, would be doing him a disservice. He's recorded about half a dozen solo records. He's a dynamic, thrilling composer and bandleader.
If you love the work of Alice Coltrane or Pharoah Sanders, you'll hear something familiar in Kamasi's music. Like them, Kamasi writes songs from a transcendent, spiritual place. It's strange and lush. There's usually a melody that hypnotizes you. The songs run long, but just like the free jazz greats, you'll lose yourself in them.
Kamasi was born in the 80s, raised in Los Angeles, and he grew up listening to jazz classics, but also N.W.A., Marvin Gaye, and Snoop. The music he makes is eclectic. It's why his albums have ended up on so many critics' top 10 lists, and it's also why those same critics often ask whether Kamasi Washington is the one to make jazz a young person's game again.
His latest album Heaven and Earth is out now, and he's also touring North America.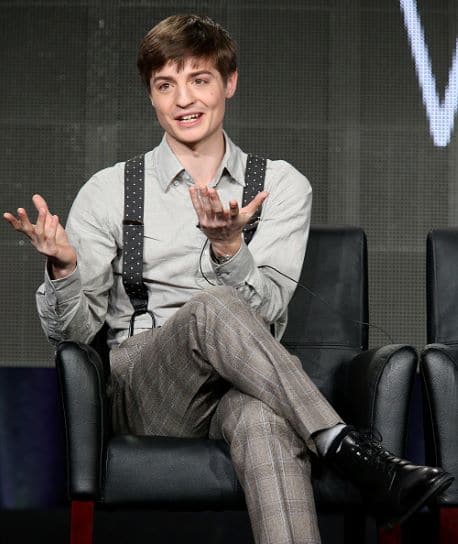 Photo:Frederick M. Brown/Getty Images
Simon Rich Reads from His Latest Book: Hits and Misses
Simon Rich
is one of Jesse's favorite comedy writers. He started young: first as editor of the Harvard Lampoon, then, at just 23, Simon was hired as a writer on SNL. He's also written for Pixar, The New Yorker, and is the author of seven books. He created the FXX TV series
Man Seeking Woman
and just had another pilot picked up by ABC.
Simon hasn't even turned 35 yet.
Earlier this year he wrote a book called Hits & Misses. It's a collection of short stories – some of his funniest work to date. This week, he reads us a story called "New Client."
Click here to listen to Simon Rich read from his latest book on YouTube.
Guests
Kamasi Washington
Simon Rich
About the show
Bullseye is a celebration of the best of arts and culture in public radio form. Host Jesse Thorn sifts the wheat from the chaff to bring you in-depth interviews with the most revered and revolutionary minds in our culture.
Bullseye has been featured in Time, The New York Times, GQ and McSweeney's, which called it "the kind of show people listen to in a more perfect world." Since April 2013, the show has been distributed by NPR.
If you would like to pitch a guest for Bullseye, please CLICK HERE. You can also follow Bullseye on Twitter, YouTube, and Facebook. For more about Bullseye and to see a list of stations that carry it, please click here.
Get in touch with the show
How to listen
Stream or download episodes directly from our website, or listen via your favorite podcatcher!