Episode notes
New to Bullseye? Subscribe to our podcast in Apple Podcasts or with your favorite podcatcher to make sure you automatically get the newest episode every week.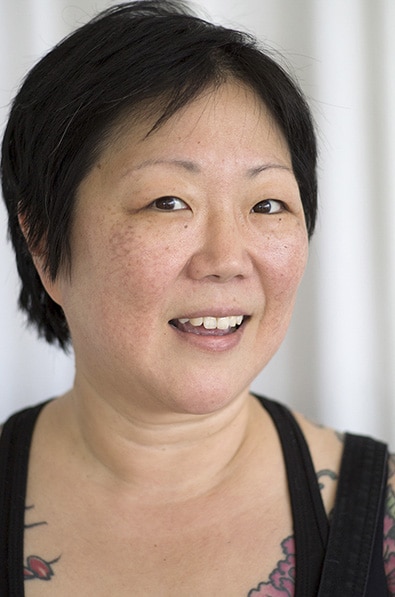 Photo: Jesse Thorn
Margaret Cho on Growing Up Korean American, Breaking Through in Comedy and Gay Men She Loved and Lost
[R] Whether it's growing up as a Korean-American girl in San Francisco or breaking through the male-dominated world of stand-up comedy in the early nineties, Margaret Cho has always found a way use all of life's experiences to create entertainment.
Cho famously co-created and starred in the first sitcom that focused on an Asian American family. "All-American Girl" was cancelled in its first season, but it became a part of American television history and helped lay the groundwork for sitcoms like "Fresh Off the Boat." Since then, Cho has continued her standup career, and appeared in numerous film and television shows including "Dr. Ken," "Family Guy," "Sex in the City" and on "30 Rock," where in separate episodes, she played North Korean dictators: Kim Jong Il and later his son Kim Jong-un.
Today, we're revisiting our conversation with Margaret Cho from last year. She sat down with Jesse to talk about beginning her career during the 90's comedy boom in San Francisco, growing up in a Korean immigrant family, and how the community around her family's gay bookstore continues to touch and inspire her life.
Margaret Cho's new album American Myth is now available on iTunes and on her website, MargaretCho.com. She also just launched a huge international tour of standup, called "Fresh off the Bloat." It kicked off just last week in Scotland.
Click here to listen to Margaret Cho's interview on YouTube!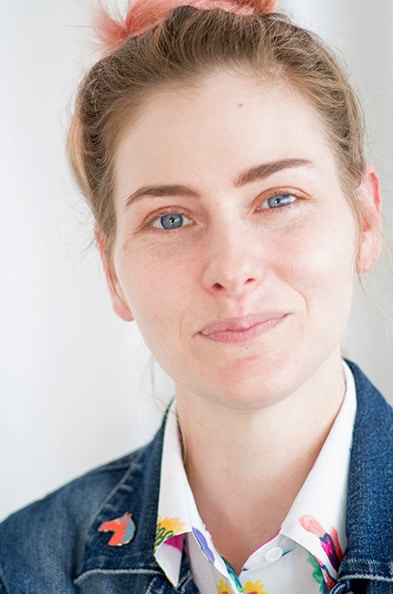 Photo: Jesse Thorn
Lisa Hanawalt on BoJack Horseman, Food Obsessions and Martha Stewart's Horse
Lisa Hanawalt enjoys exploring the strange ins and outs of her world using words and illustrations. She has a fondness for drawing anthropomorphized animals which often represent characters, including herself. Her work reveals a childlike wonder, even while exploring adult themes.
Her illustrations and writing have appeared in numerous print and online publications including McSweeney's, Vanity Fair and the New York Times. In 2010, she earned the Ignatz Award for Outstanding Comic for her work on her first comic series, "I Want You."
Her work can be seen on Netflix's "Bojack Horseman," where Hanawalt serves as production designer and producer. She can also be heard on the Maximum Fun podcast, Baby Geniuses, which she co-hosts with Emily Heller.
We spoke in 2016. In the interview, she sat down with Jesse to talk about her work on "BoJack Horseman," her latest book "Hot Dog Taste Test" and her fascination with Martha Stewart's horse.
Click here to listen to Lisa Hanawalt's interview on YouTube!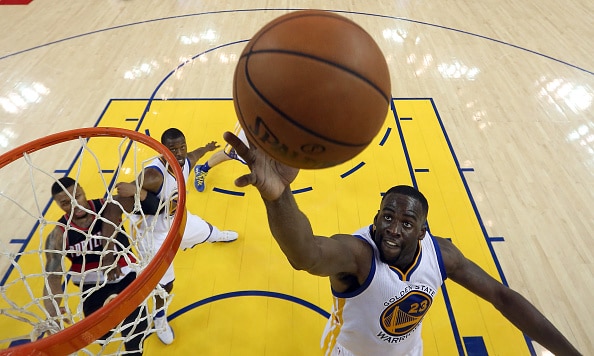 Photo: Ezra Shaw, Getty Images.
The Outshot: Draymond Green
Finally, for this week's Outshot: Jesse praises a basketball player who may not get all the fame, but is no less deserving of the glory.
Guests
Margaret Cho
Lisa Hanawalt
About the show
Bullseye is a celebration of the best of arts and culture in public radio form. Host Jesse Thorn sifts the wheat from the chaff to bring you in-depth interviews with the most revered and revolutionary minds in our culture.
Bullseye has been featured in Time, The New York Times, GQ and McSweeney's, which called it "the kind of show people listen to in a more perfect world." Since April 2013, the show has been distributed by NPR.
If you would like to pitch a guest for Bullseye, please CLICK HERE. You can also follow Bullseye on Twitter, YouTube, and Facebook. For more about Bullseye and to see a list of stations that carry it, please click here.
Get in touch with the show
How to listen
Stream or download episodes directly from our website, or listen via your favorite podcatcher!