Episode notes
New to Bullseye? Subscribe to our podcast in Apple Podcasts or with your favorite podcatcher to make sure you automatically get the newest episode every week.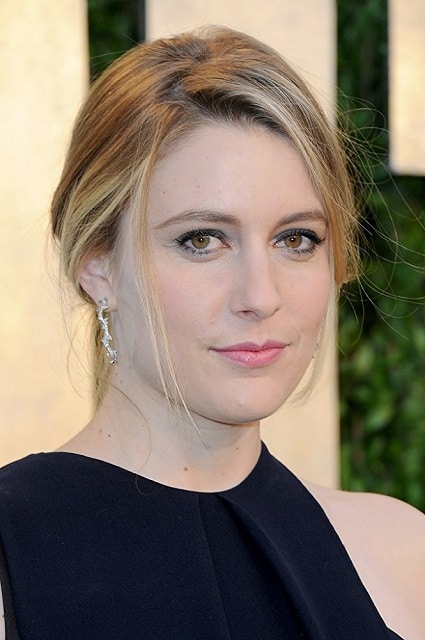 Photo: Pascal Le Segretain, Getty Images.
Greta Gerwig on her new film: Lady Bird
You probably know Greta Gerwig as an actress – she starred in Noah Baumbach's Frances Ha and a bunch of other mumblcore indies. She's also been in Oscar contenders like Jackie and 20th Century Women. Now, she's written and directed a film of her own: Lady Bird. It's a piece of work that is grounded in reality – the reality of growing up. And no exaggeration – it's one of our favorite movies from this year.
The protagonist is named Christine McPherson, but she'd rather you call her Lady Bird. She's played by Saoirse Ronan, she lives in Sacramento and the whole movie is set in 2002. It's almost like a period piece from the Bush years. You can bet anyone with a cell phone is rocking a flip phone. Greta talks with Jesse about growing up in Sacramento and the importance of writing the phrase "hella tight" in the script of a major motion picture.
Click here to listen to Greta Gerwig's interview on YouTube!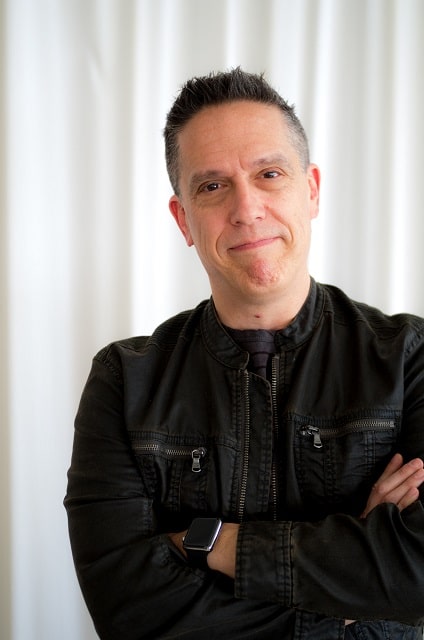 Photo: Jesse Thorn
Pixar's Lee Unkrich on directing Coco.
For over 20 years, Lee Unkrich has been one of the leading creative voices at Pixar. He worked on Toy Story, Finding Nemo, A Bug's Life, and a bunch more. He directed Toy Story 3, probably the darkest and most affecting of the movies in that series.
Now, he's directed Coco, the newest Disney Pixar movie. Set in Mexico, Coco is a story wrapped up in the Mexican day of the dead – Dia De Muertos. Lee Unkrich talk with Jesse about the making of Coco and lots more, especially his time working on 1993 USA classic police procedural Silk Stalkings back when Pixar was a side gig for him. What could be sexier than solving sex-related crimes on cable television in the 90's?
Click here to listen to Lee Unkrich's interview on YouTube!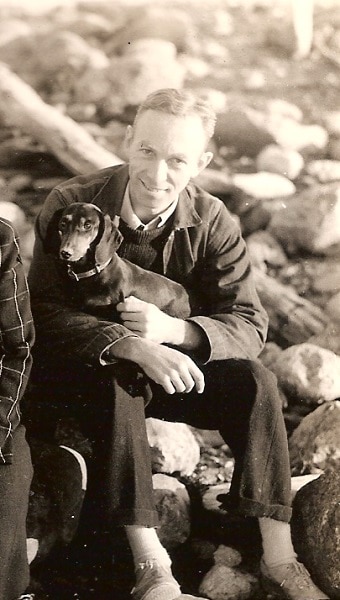 The Outshot: E.B. White's Death of a Pig
Finally, for this week's Outshot: E.B. White's most eloquent words about a pig were not about Wilbur from Charlotte's Web. Jesse talks about White's
Death of a Pig
, which was first published in The Atlantic in 1948.
About the show
Bullseye is a celebration of the best of arts and culture in public radio form. Host Jesse Thorn sifts the wheat from the chaff to bring you in-depth interviews with the most revered and revolutionary minds in our culture.
Bullseye has been featured in Time, The New York Times, GQ and McSweeney's, which called it "the kind of show people listen to in a more perfect world." Since April 2013, the show has been distributed by NPR.
If you would like to pitch a guest for Bullseye, please CLICK HERE. You can also follow Bullseye on Twitter, YouTube, and Facebook. For more about Bullseye and to see a list of stations that carry it, please click here.
Get in touch with the show
How to listen
Stream or download episodes directly from our website, or listen via your favorite podcatcher!