Episode notes
New to Bullseye? Subscribe to our podcast in Apple Podcasts or with your favorite podcatcher to make sure you automatically get the newest episode every week.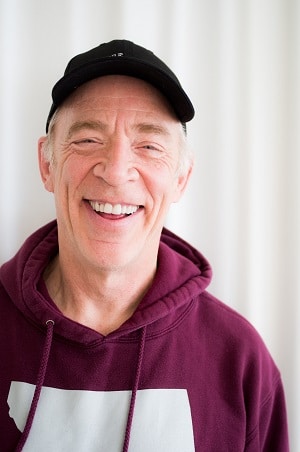 Photo: Jesse Thorn
J.K. Simmons on his career, musical theater and what it's like to be made into an action figure
J.K. Simmons never imagined he would work in film or television. In 1978, he graduated from the University of Montana with a degree in music. Many years later he put that degree to use for the Broadway musical revival of "Guys and Dolls" with his portrayal of Benny Southstreet.
His mainstream breakthrough performance didn't occur until 1997. For six seasons, he played a neo-nazi named Vernon Schillinger on the HBO prison drama "Oz." The groundbreaking program was the first hour-long drama produced by HBO. It was also one of the most graphic and violent shows on television at the time. In 2015, J.K. Simmons starred alongside Miles Teller in the movie "Whiplash," directed by Damien Chazelle. His performance earned him an Academy Award for Best Supporting Actor for his portrayal of a ruthless, sadistic jazz instructor.
He's also known for his portrayal of John Jonah Jameson, the editor of the Daily Bugle in the Spiderman. Simmons' portrayal is bombastic, unrelentless, and one of the best sources of comic relief in that series. It's a performance that's not many degrees away from the rage he channeled in "Oz," but is done with a sort of charm that only J.K. could pull off.
J.K. Simmons stars in the new drama The Bachelors. In it, Simmons plays a math teacher named Bill Palet. Bill just lost his wife, and he's trying to move past it. One day Bill wakes up, and decides it's time for a big change. Bill and his son, Wes, move out to California where Bill takes a job at a private school. Jesse talks with J.K. Simmons about the new film, musical theater, and of course, the John Jonah Jameson action figure (with Desk Pounding Action™).
Click here to listen J.K. Simmons' interview on YouTube!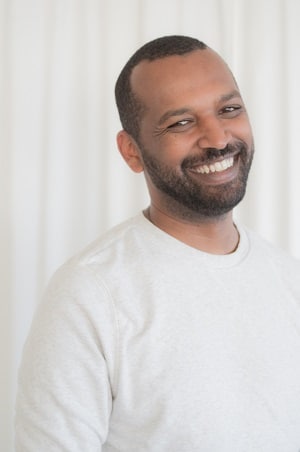 Photo: Jesse Thorn
Solomon Georgio on his debut comedy album: Homonegro Superior
Solomon Georgio made his television debut on CONAN in 2015. Since then he has appeared on The Meltdown with Jonah & Kumail, Viceland's Flophouse and Last Call with Carson Daly. His writing credits include contributions to "Adam Ruins Everything" on TruTV and "Spongebob Squarepants" on Nickelodeon.
He's from Seattle, via Fresno, via St. Louis, Via Sudan and then Ethiopia, where his parents are from. These days he lives in Los Angeles. Sometimes his stand-up is vulnerable and sincere, talking about childhood trauma. But then he'll strike a pose and make an outrageous joke about his perfect thigh gap and like magic – you believe him. It's that kind of charisma that gives him a unique presence on stage.
Earlier this year he got his own half-hour Comedy Central special. On the same day he released his debut record – Homonegro Superior, one of our favorites this year. Jesse talks with Solomon about his new comedy album, what it was like to come out to his parents as gay and what it was like to come out as a stand-up comedian.
Click here to listen Solomon Georgio's interview on YouTube!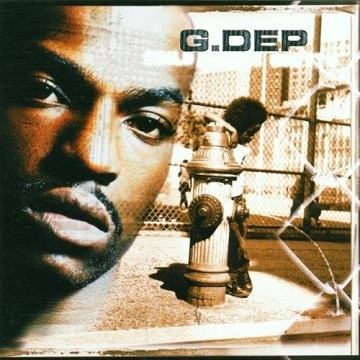 The Outshot: "Child of the Ghetto" by G. Dep
Finally, for this week's Outshot: Jesse talks about "Child of the Ghetto" by Ghetto Dependent. The record came out in 2001 via Bad Boy Records. One highlight is the track "Everyday," which relays some of the most realistic portrayals of being broke.
Guests
J.K. Simmons
Solomon Georgio
About the show
Bullseye is a celebration of the best of arts and culture in public radio form. Host Jesse Thorn sifts the wheat from the chaff to bring you in-depth interviews with the most revered and revolutionary minds in our culture.
Bullseye has been featured in Time, The New York Times, GQ and McSweeney's, which called it "the kind of show people listen to in a more perfect world." Since April 2013, the show has been distributed by NPR.
If you would like to pitch a guest for Bullseye, please CLICK HERE. You can also follow Bullseye on Twitter, YouTube, and Facebook. For more about Bullseye and to see a list of stations that carry it, please click here.
Get in touch with the show
How to listen
Stream or download episodes directly from our website, or listen via your favorite podcatcher!