Episode notes
[r]
New to Bullseye? Subscribe to our podcast in iTunes or with your favorite podcatcher to make sure you automatically get the newest episode every week.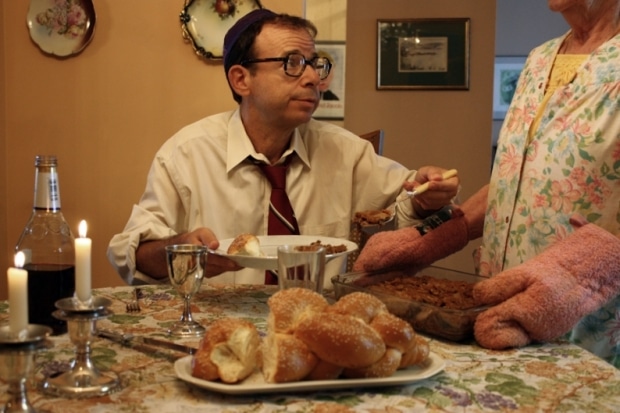 Photo: Greg Gorman
Rick Moranis on growing up Jewish, Canadian comedy, and quitting showbusiness
This week on Bullseye, Jesse brings you some of his favorite interviews from 2013. The first of which is his conversation with Rick Moranis. You know him from
Strange Brew
,
Ghostbusters
,
Spaceballs
,
Honey I Shrunk the Kids
. He is the bespectacled man in argyle socks, who plays nerdy characters with goofy dad jokes. In the late 80's and early 90's, it seemed like he was the star of every family friendly comedy to hit the big screen. But, after his wife passed away in 1991, he quit the movie business, to raise his children. The last time he has been seen on screen was 20 years ago, in
Honey We Shrunk Ourselves
.
Nearly a decade after pretty much signing out of show business, Moranis returned in 2005 with a Grammy-winning album of original music, Agoraphobic Cowboy. In 2013, Moranis released his second album My Mother's Brisket and Other Love Songs, which is a collection of comedic music inspired by Moranis's Jewish upbringing in Toronto.
Jesse and Rick talk about his first job selling hockey programs in the nosebleed section, SCTV and the ironic outcome of his famous nose-thumbing at Canadian content laws, and his decision to be a stay-at-home father.
Click here to listen to Jesse's interview with Rick Moranis!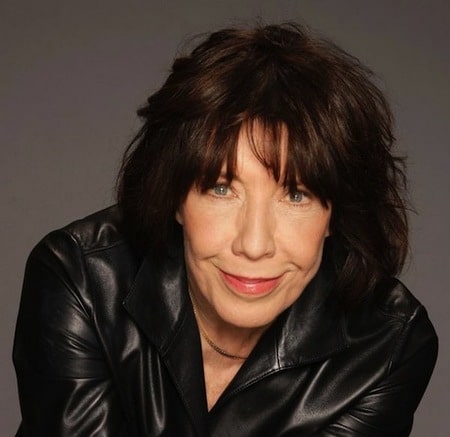 Lily Tomlin on being someone else… in her own way
Lily Tomlin is a comedic actress if there ever was one. She has incredible rang, whether she's playing a precocious six-year-old on
Laugh-In
or a pill-popping sixty-six year old on HBO's
Eastbound & Down
, Lily inhabits her roles in a way that few performers can. She was nominated for an Oscar for her 1976 performance in
Nashville
, as well as being awarded the Mark Twain Prize for humor back in 2003.
Back in 2013 when Jesse and Lily spoke, she had just appeared in the Tina Fey led and Paul Weitz directed movie Admission. This was 2 years before a resurgence in her career, which would earn her recognition in Grandma, her first lead in a film in 27 years, and a Golden Globe nomination for the Netflix series Grace and Frankie.
Lily talked to Jesse about shaping her role in Admission, the moment that she decided she wanted to be a professional actor…and yes, a certain YouTube-famous confrontation (link NSFW) with I Heart Huckabees director David O. Russell.
Click here to listen to Jesse's interview with Lily Tomlin!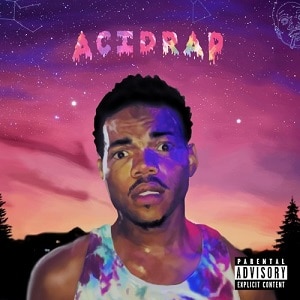 The Outshot: Chance The Rapper's Acid Rap
Jesse tells us about Chance The Rapper's 2013 mixtape
Acid Rap
.
About the show
Bullseye is a celebration of the best of arts and culture in public radio form. Host Jesse Thorn sifts the wheat from the chaff to bring you in-depth interviews with the most revered and revolutionary minds in our culture.
Bullseye has been featured in Time, The New York Times, GQ and McSweeney's, which called it "the kind of show people listen to in a more perfect world." Since April 2013, the show has been distributed by NPR.
If you would like to pitch a guest for Bullseye, please CLICK HERE. You can also follow Bullseye on Twitter, YouTube, and Facebook. For more about Bullseye and to see a list of stations that carry it, please click here.
Get in touch with the show
How to listen
Stream or download episodes directly from our website, or listen via your favorite podcatcher!