Episode notes
New to Bullseye? Subscribe to our podcast in Apple Podcasts or with your favorite podcatcher to make sure you automatically get the newest episode every week.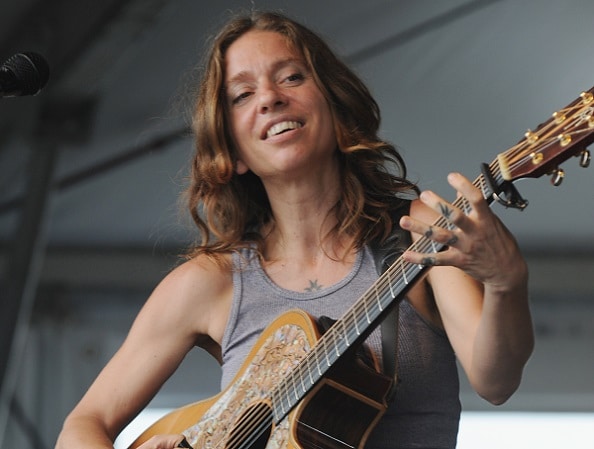 Photo by Rick Diamond/Getty Images
Ani DiFranco on her new album Binary, meeting Prince, and more
This week Jesse hosts singer-songwriter Ani DiFranco. Ani moved out of her mom's house at 15 years old, just after she started writing her first songs. At the start of her career as a solo artist, she played house shows, dingy venues, and slept on couches. She eventually started a record label, Righteous Babe, which she releases her music through as well as artists like Andrew Bird, Arto Lindsay and Sara Lee.
Ani has a huge following of incredibly passionate fans. She's sold millions of records and has won awards and acclaim from critics. Perhaps more than any other singer, Ani DiFranco is defined by her independence.
On her latest record, Binary, she kind of sets that label aside. The record features collaborations with people like Justin Vernon from Bon Iver, Maceo Parker, Gail Ann Dorsey, and much more. At its heart, it's an album about relationships, and she says it's changed her approach to writing.
Click Here to listen to Jesse's interview with Ani DiFranco!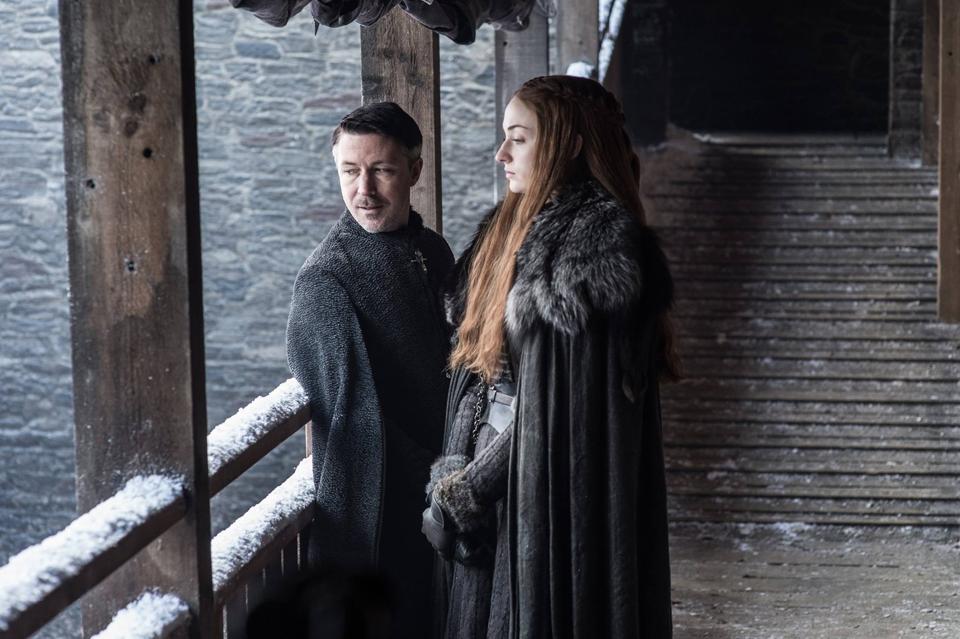 Photo: HBO
Aidan Gillen on playing Littlefinger in Game of Thrones
Also on the show this week is actor Aidan Gillen. You might have seen him on HBO's
The Wire
as Mayor Tommy Carcetti. He also starred on the original British version of
Queer as Folk
.
If you're one of the millions of people watching Game of Thrones right now, you'll know him as Lord Petyr Baelish, or Littlefinger. Even on a show like Game of Thrones, with its dozens of complex, messy and fascinating characters, Littlefinger stands out. Since the show's debut, Gillen's character has allied himself with maybe half the cast, only to betray almost all of them. And after seven seasons on TV's most violent show, nobody's killed him yet. When Aidan plays Littlefinger, it's really fun to watch. He's cunning, opaque and devious, but he's sincere when it counts.
Aidan talks to Jesse about his various roles, and what it was like to work with the playwright David Mamet.
Click Here to listen to Jesse's interview with Aidan Gillen!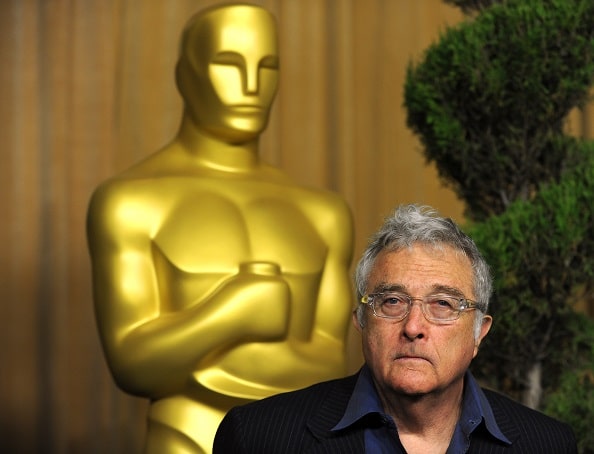 Photo by GABRIEL BOUYS/AFP/Getty Image
The Outshot: Randy Newman's "Simon Smith and the Amazing Dancing Bear"
Jesse tells us about an old song of Randy Newman's that reveals a jaundiced view of fame and popularity.
Click here to watch Randy Newman's performance of the song.
Guests
Ani DiFranco
Aidan Gillen
About the show
Bullseye is a celebration of the best of arts and culture in public radio form. Host Jesse Thorn sifts the wheat from the chaff to bring you in-depth interviews with the most revered and revolutionary minds in our culture.
Bullseye has been featured in Time, The New York Times, GQ and McSweeney's, which called it "the kind of show people listen to in a more perfect world." Since April 2013, the show has been distributed by NPR.
If you would like to pitch a guest for Bullseye, please CLICK HERE. You can also follow Bullseye on Twitter, YouTube, and Facebook. For more about Bullseye and to see a list of stations that carry it, please click here.
How to listen
Stream or download episodes directly from our website, or listen via your favorite podcatcher!