Episode notes
New to Bullseye? Subscribe to our podcast in iTunes or with your favorite podcatcher to make sure you automatically get the newest episode every week.
And if you're looking for a particular segment to listen to or share, check us out on Soundcloud.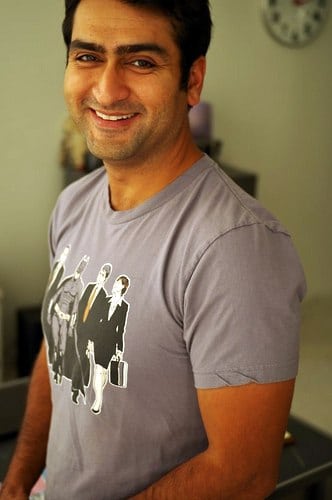 Photo credit: Jesse Thorn
Kumail Nanjiani on Identity, Comedy, and Shaking Hands with Girls
When Kumail Nanjiani was a boy growing up in Karachi, Pakistan, he absorbed a fair amount of American culture. He loved Ghostbusters and Gremlins. He read MAD Magazine. And he knew that someday, he'd move to the U.S. What he never imagined is that he'd become a comedian.
His first exposure to stand up comedy was a Jerry Seinfeld HBO special, and a few short years later, Kumail was on stage himself. He's performed with The Second City, at the Upright Citizens Brigade theater, and on numerous late night shows. He also co-hosts a stand up showcase, The Meltdown with Jonah and Kumail, and now often appears on TV, with appearances on Franklin and Bash, Portlandia, Veep and Newsreaders.
Kumail talks to us about growing up Pakistani, choosing a distinctly American way of life, and creating comedy about things you love, rather than things you hate.
Kumail's new Comedy Central stand up special, Beta Male, is available on CD+DVD and by direct download.
If you liked this, let someone know! Click here to share this segment with your friends.
BONUS AUDIO:
Kumail Studies The Cheesecake Factory for "Portlandia"
Kumail on Mike Judge and the Butthead Voice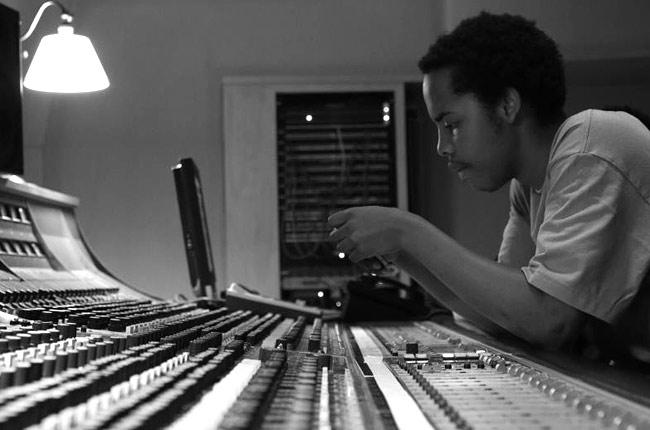 Rap Recommendations from Andrew Noz: Earl Sweatshirt's "Hive" and Chief Keef's "Go to Jail"
Hip hop contributor Andrew Noz stops by to share some of his favorite new tracks, incidentally both by rappers still in their teens.
He recommends "Hive", the first single off the new album by the youngest member of the Odd Future crew, Earl Sweatshirt. It's dense, well-written, and long-awaited. Earl Sweatshirt's album Doris is out August 20th.
On the other end of the spectrum, slowed way down, is Chicago-based Chief Keef's autotuned, warbly track "Go to Jail", off his upcoming mixtape Almighty So. You can find that song on Chief Keef's Soundcloud.
Andrew Noz is the columnist for Pitchfork's Hall of Game, and also blogs and Tumblr-s regularly at Cocaine Blunts and Tumblin 'Erb.
If you liked this, let someone know! Click here to share this segment with your friends.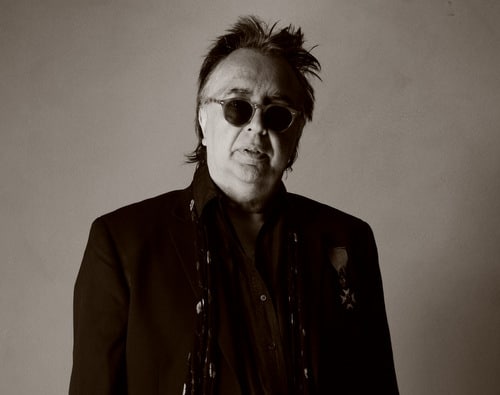 Photo credit Denise Truscello
Sérgio Dias on The Song That Changed My Life: Elvis Presley's "Jailhouse Rock"
Os Mutantes founder and guitarist Sérgio Dias describes the song that opened his mind to the world of rock 'n' roll when he was just a kid living in Brazil. That song was Elvis Presley's "Jailhouse Rock".
The psych rock band that would become Os Mutantes formed in Brazil in the mid-1960s. They experimented with psychedelic guitars, bossa nova and tropicalia to create a distinct sound. The band broke up in 1978, but their music continued to garner fans, from Kurt Cobain to Beck to David Byrne.
Os Mutantes released an album of eccentric and beautiful new tracks earlier this year, titled Fool Metal Jack. The band will embark on a U.S. tour in November.
If you liked this, let someone know! Click here to share this segment with your friends.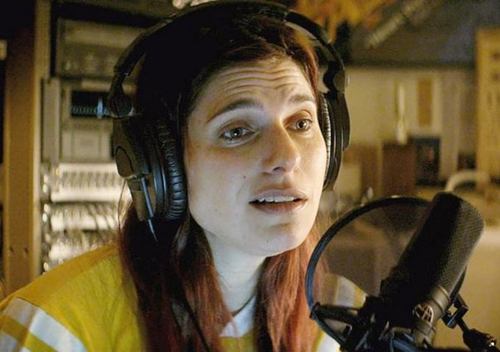 Lake Bell on Voiceover Cliques, Racing Cars, and Making the Transition from Actor to Director
Voiceover is everywhere. On commercials, describing the tight curves in a sports car; in movie theaters, reminding you to turn off your cell phone and end your conversation. Those voices are booming and confident. But they're not often female.
Lake Bell found these disembodied voices intriguing. She wrote, directed and stars in the new comedy In a World… The movie is about an an aspiring female voice over artist, her power struggles in the industry and within her own family, and the pursuit of change.
Lake talks to us about her favorite accents, her work on the ensemble comedy Childrens Hospital, and handling the transition from actor to director.
In a World… is in theaters now. You can also see Lake as part of the ensemble of [adult swim]'s Childrens Hospital, which airs Thursdays at midnight on the Cartoon Network.
If you liked this, let someone know! Click here to share this segment with your friends.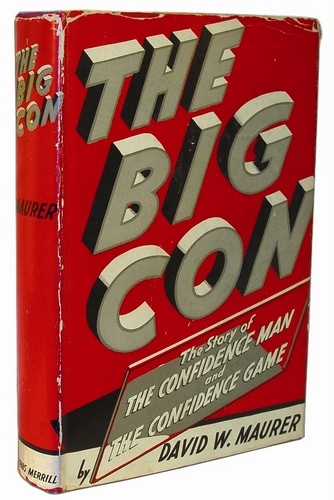 The Outshot: The Big Con by David Maurer
Jesse recommends The Big Con, by David Maurer, for a fascinating look at the profession of the confidence man.
If you liked this, let someone know! Click here to share this segment with your friends.
Plus, this week's credits… movie trailer style.
Guests
Kumail Nanjiani
Lake Bell
Sergio Dias
Andrew Noz
About the show
Bullseye is a celebration of the best of arts and culture in public radio form. Host Jesse Thorn sifts the wheat from the chaff to bring you in-depth interviews with the most revered and revolutionary minds in our culture.
Bullseye has been featured in Time, The New York Times, GQ and McSweeney's, which called it "the kind of show people listen to in a more perfect world." Since April 2013, the show has been distributed by NPR.
If you would like to pitch a guest for Bullseye, please CLICK HERE. You can also follow Bullseye on Twitter, YouTube, and Facebook. For more about Bullseye and to see a list of stations that carry it, please click here.
Get in touch with the show
How to listen
Stream or download episodes directly from our website, or listen via your favorite podcatcher!