Episode notes
New to Bullseye? Subscribe to our podcast in iTunes or with your favorite podcatcher to make sure you automatically get the newest episode every week.
And if you're looking for a particular segment to listen to or share, check us out on Soundcloud.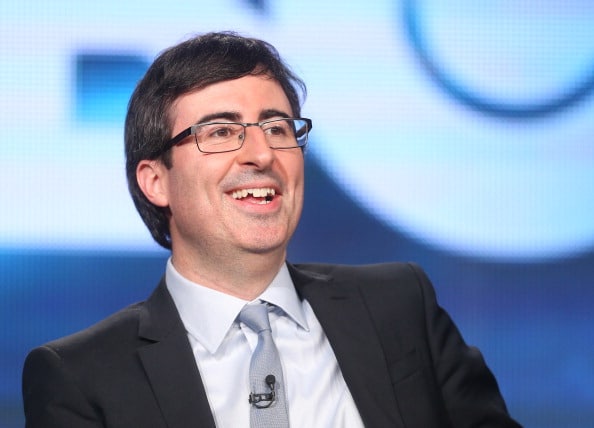 Frederick M. Brown/Getty Images Entertainment/Getty Images
John Oliver on 'Last Week Tonight', American Positivity and a Love Story That Began at the RNC
Though John Oliver is English, he's probably best known now for being part of an American cultural institution — The Daily Show with Jon Stewart. He served as the show's "Senior British Correspondent" for seven years before he was tapped to guest host last summer. Stewart went off to shoot a documentary, and Oliver filled in as host for eight weeks, to great critical acclaim.
It was an audition of sorts, and Oliver got the part. He was offered his own weekly show on HBO, which began airing just a few weeks ago. Last Week Tonight provides Oliver his own platform to talk and joke about everything from the death penalty to climate change to the Indian general election.
He joins us to talk about his love for American positivity, his tone and approach for Last Week Tonight, the unique challenges of doing news satire and the signature field pieces of The Daily Show, and the romantic story of how he met his wife at the Republican National Convention.
Oliver's show Last Week Tonight airs on HBO Sunday nights at 11pm. He also co-hosts The Bugle podcast with Andy Zaltzman.
If you liked this, let someone know! Click here to share this segment.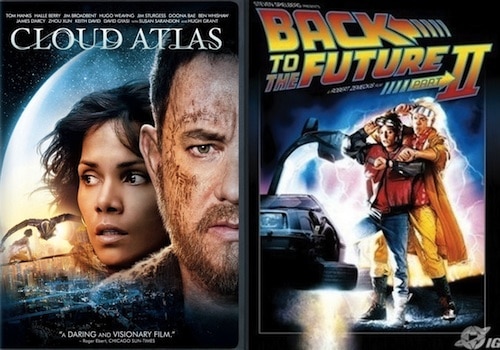 Wham Bam Pow Recommends: Cloud Atlas and Back to the Future Part II
Ricky Camona and Rhea Butcher of the movie podcast Wham! Bam! Pow! join us to talk about two of their all-time favorite movies, both about how individual people, their actions, and the universe are all tied up together.
Ricky recommends the ambitious 2012 adaptation of Cloud Atlas. Rhea recommends a movie that didn't need to reinvent the wheel to be successful — the sequel Back to the Future Part II.
For more recommendations from Wham! Bam! Pow!, subscribe to their podcast and never watch a boring movie again!
If you liked this, let someone know! Click here to share this segment.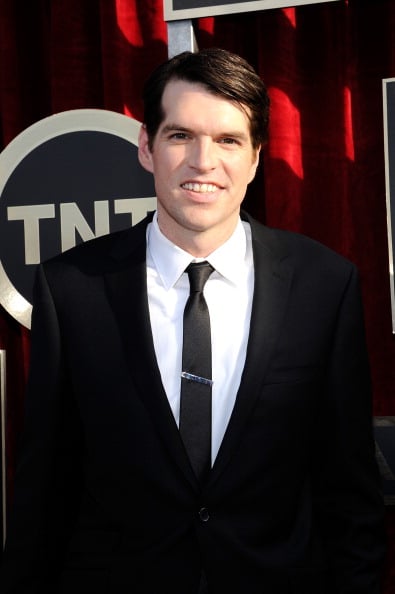 Kevork Djansezian/Getty Images Entertainment/Getty Images
The Part: Tim Simons on 'Veep'
If you're an actor, you know this: Getting cast in your first role is a huge challenge. But even then, it's sometimes YEARS before an actor lands a role that really gets their career moving in the direction they'd like. That's The Part.
When Tim Simons moved to LA to pursue acting, he auditioned a lot. He went in for movies, TV shows, commercials. He read his scripts and character descriptions very carefully — and maybe stuck to the script just a little too much. But around that same time he also had a gig behind the scenes at a commercial casting company. While on the job, he saw a lot of other people audition and realized that the successful people were comfortable being themselves. They didn't always need to shoehorn themselves into the words on the page.
Simons talks to us about making acting choices and the creative freedom he's experienced as a result.
His character Jonah has a new job and story arc on this season of Veep. It airs Sunday nights on HBO.
If you liked this, let someone know! Click here to share this segment.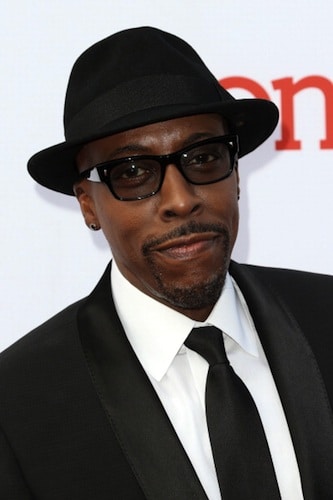 Frederick M. Brown/Getty Images Entertainment/Getty Images
Arsenio Hall on Carving Out a Late Night Niche
When it came to late night television, Arsenio Hall changed the game. In 1989, he took over a talk show contract originally given to Joan Rivers, and brought new life and new faces to the late night scene.
The Arsenio Hall Show had a spontaneous, fun-filled, party atmosphere, interview guests from Tupac to Madonna, and a signature audience chant. But in 1994, Hall ended the show, and he was mostly out of the spotlight for almost twenty years.
Hall returned with a new incarnation of the show last fall, and it's just been picked up for a second season.
Hall talks about how he decides to ask "that question" of interview guests, how a dinner party appeal from Diddy helped inspire his comeback, and finding a new place for himself in the late night arena.
You can find out when The Arsenio Hall Show airs in your area on the show's official website.
Looking for that Vine of Jesse attacking Arsenio? Click here!
If you liked this, let someone know! Click here to share this segment.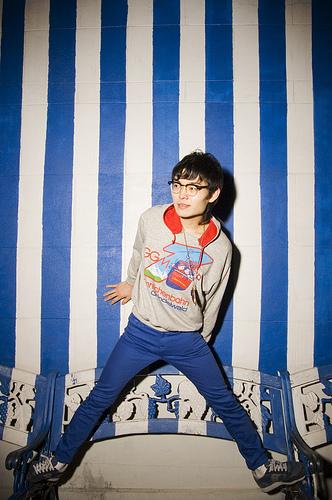 The Outshot: PWRFL Power's "Baby Tiger"
This week Jesse shares a beautiful, charming song that you probably haven't heard before. It's tough to find on CD; but, that's ok because we're going to play the whole thing for you.
If you liked this, let someone know! Click here to share this segment.
Guests
John Oliver
Arsenio Hall
Tim Simons
Rhea Butcher
Ricky Carmona
About the show
Bullseye is a celebration of the best of arts and culture in public radio form. Host Jesse Thorn sifts the wheat from the chaff to bring you in-depth interviews with the most revered and revolutionary minds in our culture.
Bullseye has been featured in Time, The New York Times, GQ and McSweeney's, which called it "the kind of show people listen to in a more perfect world." Since April 2013, the show has been distributed by NPR.
If you would like to pitch a guest for Bullseye, please CLICK HERE. You can also follow Bullseye on Twitter, YouTube, and Facebook. For more about Bullseye and to see a list of stations that carry it, please click here.
Get in touch with the show
How to listen
Stream or download episodes directly from our website, or listen via your favorite podcatcher!