Episode notes
New to Bullseye? Subscribe to our podcast in iTunes or with your favorite podcatcher to make sure you automatically get the newest episode every week.
And if you're looking for a particular segment to listen to or share, check us out on Soundcloud.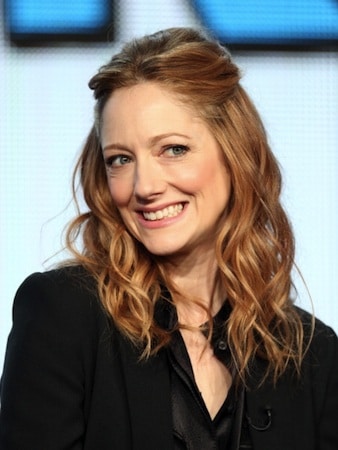 Frederick M. Brown/Getty Images Entertainment/Getty Images
Judy Greer on Always Being the Co-Star and Midwestern Modesty
Judy Greer engages in fan-profiling. It sounds kind of sketchy, but before you get upset — know that it's nothing bad. It's just a useful tool. Strangers stop her in the street, or at the airport, or in coffee shops all the time. It's always a variation on the same question… "What do I know you from?" And they won't let her go until she can help them solve the riddle.
She's an actress, so they probably know her from one of her many roles as "the best friend", in a movie like The Wedding Planner or Thirteen Going on Thirty. Or maybe they recognize her from her role as the slightly unhinged secretary Kitty Sanchez in Arrested Development. It could be any number of things, since Greer has almost a hundred credits on her IMDb page.
She rarely plays the lead, however, and so people often don't know her name.
Greer joins us this week to talk about love for the animated series Archer, the modest Midwestern roots that never allow her to turn down a role, and the freedom she finds in not being the leading lady — and of course, she'll fan-profile our host, Jesse. Her new book, I Don't Know What You Know Me From: Confessions of a Co-Star is available now. You can also catch her in one of our favorite series, Archer, on FX, or on her new sitcom Married this July.
If you liked this, let someone know! Click here to share this segment.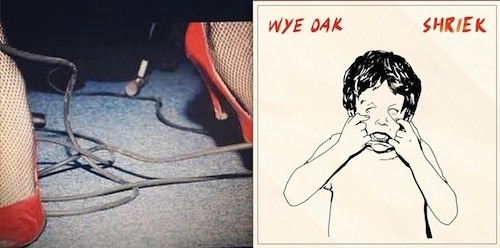 Todd Martens on New Music: Le Butcherettes and Wye Oak
It's time to get out of your winter music rut and spring into something new! Music critic Todd Martens of the Los Angeles Times joins us this week to introduce us to some of his own current favorites.
His first recommendation is Le Butcherettes' new album Cry is for the Flies which has a feral, guitar-driven, riot-girl feel.
He also suggests checking out Shriek, the new album from Wye Oak, which uses synthy sounds to give an ethereal, reflective feeling.
You can find Martens' writing in the LA Times or on their music blog, Pop and Hiss.
If you liked this, let someone know! Click here to share this segment.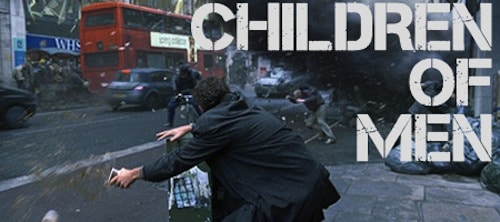 Jason Merritt/Getty Images Entertainment/Getty Images
I Wish I'd Made That: Nick Stoller Talks About 'Children of Men'
We often talk to artists about their influences — the movies, music, and art that inspired them creatively. Some of that stuff is so good and so perfect that they sometimes wish they'd made it themselves.
This segment is about just those kind of things. It's called "I Wish I'd Made That."
This week, we talk to Nick Stoller. He's the director of the new Seth Rogen comedy Neighbors. But the thing he wishes he'd made isn't a comedy. It's a well-crafted science fiction movie that had him sitting in shocked silence — Alfonso Cuaron's Children of Men.
Neighbors is now in theaters nationwide.
If you liked this, let someone know! Click here to share this segment.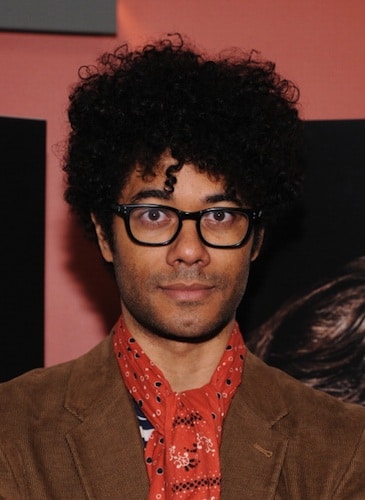 Ilya S. Savenok/Getty Images Entertainment/Getty Images
'The Double' Director Richard Ayoade: Dealing with Public Persona, Identity, and Viewing Your Own Work
If you know the English actor and comedian Richard Ayoade by sight, it's probably from his role as IT worker Maurice Moss in the English sitcom The IT Crowd. Or maybe you've even seen him alongside American movie stars like Ben Stiller and Vince Vaughn in The Watch.
He's got a very precise and funny presence on-screen, but he's most comfortable behind the camera. He co-created and directed the perfectly stilted and styled horror-slash-medical drama Garth Marenghi's Darkplace, and he's also directed two feature films. The first, 2011's Submarine, is a coming-of-age movie about a teenager's solipsism and romantic obsessions. His new film, The Double, is a comedic drama, and an exploration of the self and identity based on a Fyodor Dostoyevsky novel of the same name.
'The Double' is about a lonely, unremarkable government clerk named Simon, played by Jesse Eisenberg, whose life is slowly usurped when James, a new employee, shows up — also played by Jesse Eisenberg. James is a physical double of Simon. Personality-wise, though, they're the opposite. James is self-assured and charismatic, everything Simon wishes he could be, but isn't.
Ayoade joins us this week to talk about working with Jesse Eisenberg, forming identity, and why it's hard to sit back and enjoy his own work.
The Double is in theaters and available on VOD now.
If you liked this, let someone know! Click here to share this segment.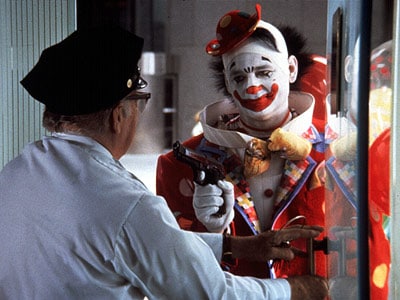 The Outshot: Bill Murray's oft-forgotten 90s flick 'Quick Change'
People often talk about two phases of Bill Murray's career. Think of Caddyshack and Ghostbusters in the 80s. Then, Lost In Translation and Broken Flowers in the 2000s. But there's an oft-overlooked Bill Murray movie that was released in 1990; and you've got to watch it.
Jesse shares his love for the only movie Bill Murray has ever directed — Quick Change.
If you liked this, let someone know! Click here to share this segment.
Guests
Judy Greer
Richard Ayoade
Nick Stoller
Todd Martens
About the show
Bullseye is a celebration of the best of arts and culture in public radio form. Host Jesse Thorn sifts the wheat from the chaff to bring you in-depth interviews with the most revered and revolutionary minds in our culture.
Bullseye has been featured in Time, The New York Times, GQ and McSweeney's, which called it "the kind of show people listen to in a more perfect world." Since April 2013, the show has been distributed by NPR.
If you would like to pitch a guest for Bullseye, please CLICK HERE. You can also follow Bullseye on Twitter, YouTube, and Facebook. For more about Bullseye and to see a list of stations that carry it, please click here.
Get in touch with the show
How to listen
Stream or download episodes directly from our website, or listen via your favorite podcatcher!