Episode notes
New to Bullseye? Subscribe to our podcast in iTunes or with your favorite podcatcher to make sure you automatically get the newest episode every week.
And if you're looking for a particular segment to listen to or share, check us out on Soundcloud.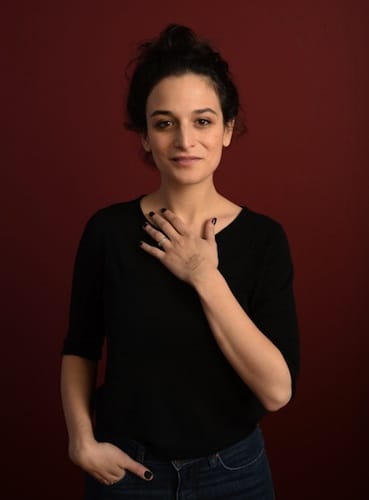 Larry Busacca /Getty Images Entertainment/Getty Images
Jenny Slate on Marcel the Shell, Besties, SNL and 'Obvious Child'
Jenny Slate has probably already turned up in one of your favorite shows — she spent a season on Saturday Night Live, and she's had recurring roles on Parks and Recreation, Kroll Show, and Bored to Death. But if you don't recognize her face, maybe you know this voice. The voice of Marcel the Shell with Shoes On.
Slate co-wrote two animated shorts about Marcel, the anthropormophic shell with one googly eye, and gave him his signature voice. The shorts have racked up over thirty million views on the web.
Now, Slate is moving into leading lady territory. She's the star of the upcoming independent film, Obvious Child, about a stand up comic who gets dumped, fired, and then finds out she's pregnant from a one-night stand.
Slate joins us to talk about the comic one-upmanship she practices with her best friend, her infamous f-bomb on SNL, handling abortion as part of a storyline, and what it was like to expand her acting horizons.
If you somehow missed the Marcel the Shell with Shoes On craze, you can find the shorts on YouTube. Slate's movie, Obvious Child, will be theatres June 6, 2014.
If you liked this, let someone know! Click here to share this segment.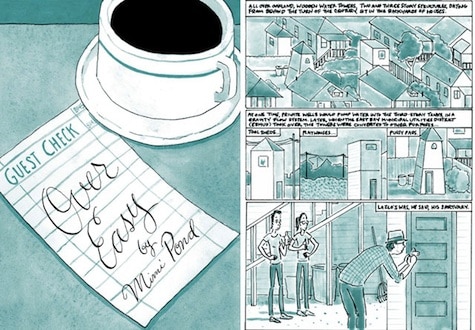 Pop Culture Happy Hour: Why 'Fargo' Is Worth Watching, a Memoir about Diner Life
Linda Holmes and Glen Weldon of NPR's Pop Culture Happy Hour stop by to recommend a few of their favorite new things to read and watch.
Linda recommends catching up with the movie-to-television adaptation Fargo. It stars Martin Freeman, Billy Bob Thornton and Alison Tolman and is finishing up its first season on FX.
Glen highly suggests checking out Mimi Pond's Over Easy, a graphic novel memoir about her experiences working in an Oakland diner in the 1970s.
You can hear Glen and Linda weekly on the Pop Culture Happy Hour podcast, and find Linda's writing on NPR's Monkey See blog.
If you liked this, let someone know! Click here to share this segment.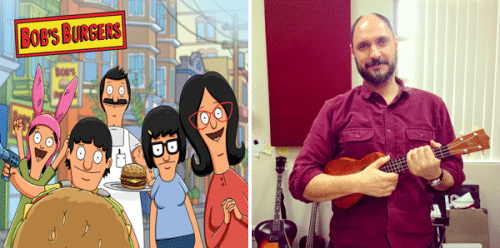 Song Exploder no. 8: Loren Bouchard on 'Bob's Burgers
Bob's Burgers is an animated show that just finished up its fourth season on FOX. It follows the travails of Bob, his family, and their hamburger shop. The voices on the show include the very funny H. Jon Benjamin, Eugene Mirman and Kristen Schaal. The creator of the show, Loren Bouchard, Also created its opening music.
Loren Bouchard talked to Hrishi Hirway for an episode of his podcast Song Exploder. It's a show where Hrishi asks musicians to deconstruct their songs, track by track. Since Bouchard pulls double duty as composer and creator, he wrote music that's deeply connected to the themes of the show.
You can listen to other episodes of Song Exploder here at MaximumFun, in iTunes or wherever you download podcasts.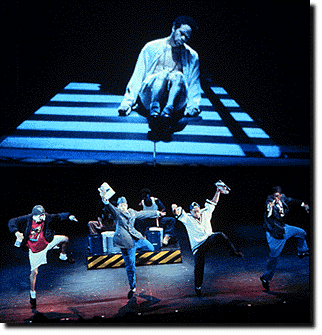 The Outshot: Bring In Da Noise, Bring in Da Funk
This week Jesse will tell you about the one time he actually believed that live theater was better than just going to the movies.
If you liked this, let someone know! Click here to share this segment.
Guests
Jenny Slate
Linda Holmes
Glen Weldon
About the show
Bullseye is a celebration of the best of arts and culture in public radio form. Host Jesse Thorn sifts the wheat from the chaff to bring you in-depth interviews with the most revered and revolutionary minds in our culture.
Bullseye has been featured in Time, The New York Times, GQ and McSweeney's, which called it "the kind of show people listen to in a more perfect world." Since April 2013, the show has been distributed by NPR.
If you would like to pitch a guest for Bullseye, please CLICK HERE. You can also follow Bullseye on Twitter, YouTube, and Facebook. For more about Bullseye and to see a list of stations that carry it, please click here.
Get in touch with the show
How to listen
Stream or download episodes directly from our website, or listen via your favorite podcatcher!