Episode notes
Note: A guest in this episode now goes by River Butcher.
New to Bullseye? Subscribe to our podcast in iTunes or with your favorite podcatcher to make sure you automatically get the newest episode every week.
And if you're looking for a particular segment to listen to or share, check us out on Soundcloud.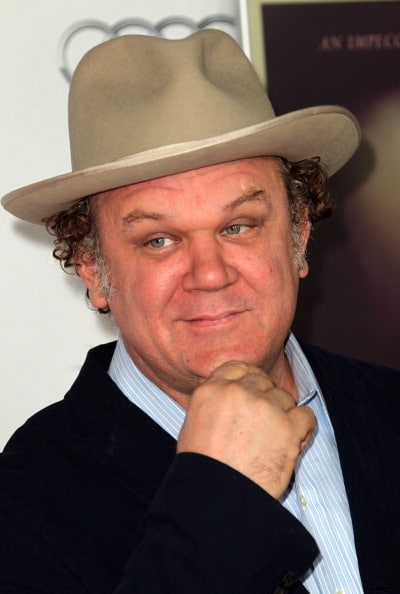 Frederick M. Brown/Getty Images Entertainment/Getty Images
John C. Reilly: "Freedom and Anarchy" On Set, and Honesty in Acting

John C. Reilly is an actor with tremendous range. More than almost anyone. For the past few years, he's produced and starred in a bizarre show called
Check it Out! with Dr. Steve Brule
. So why does a movie star have a faux cable-access show that runs in the middle of the night on adult swim?
Reilly's comic chops are well-documented in movies like Talladega Nights and Step Brothers. He's also played a number of dramatic roles in movies like Magnolia and Gangs of New York, and was nominated for an Oscar for playing the cuckolded husband in the movie version of Chicago.
This week, John C. Reilly will talk about why he chose to take on the goofy, open-hearted and blustery Dr. Steve Brule with comedy duo Tim and Eric, his summer of fun working on the set of Boogie Nights, and what he thinks his duties are as an actor.
Check it Out! with Dr. Steve Brule airs on Cartoon Network's Adult Swim Thursday nights at 12:30 am.
If you liked this, let someone know! Click here to share this segment.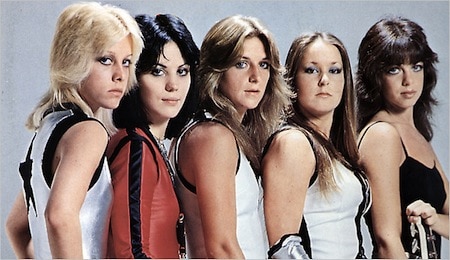 Canonball: The Runaways' "Live in Japan"
Over the course of four short years, the teenage members of glam rock band The Runaways released four albums for a major label, toured the world, and unleashed their classic single,
"Cherry Bomb"
. While the group was huge overseas, they never gained the same level of popularity in the US.
Rhythm guitarist and vocalist Joan Jett went on to acclaim with her band Joan Jett & the Blackhearts, but as Evelyn McDonnell tells it, The Runaways have never really gotten their due.
McDonnell wrote the book on the band. She's the author of Queens of Noise: The Real Story of the Runaways, based on interviews conducted with the influential "queens of noise". McDonnell found that the band's manager Kim Fowley had a tight grip on the group's sound, and that their studio albums didn't fully capture their unique sound and chemistry.
Join us as Evelyn takes us on a journey to the other side of the Pacific Ocean to hear where the band sounded their best: on a Japanese tour and a their album, Live In Japan.
If you liked this, let someone know! Click here to share this segment.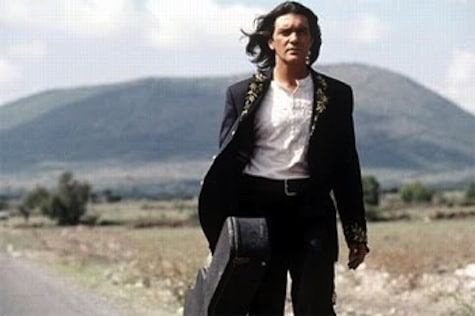 Wham Bam Pow Recommends: Desperado and End of Watch
Cameron Esposito and Rhea Butcher of the movie podcast
Wham Bam Pow excel at finding the hidden gems amongst the thousands of action and sci-fi films out there, and this week they join us to recommend two you can watch at home.</a/>
Cameron recommends something for your Antonio Banderas fix: Desperado starring Selma Hayek and – you guessed it – a gloriously coiffed Antonio Banderas.
Rhea recommends a cop drama with ample amounts of "bro love": End of Watch, starring Jake Gyllenhaal and Michael Peña.
Both films are available on Netflix Instant or on DVD. For more recommendations from Cameron and Rhea subscribe to their podcast and never watch a boring movie again!
If you liked this, let someone know! Click here to share this segment.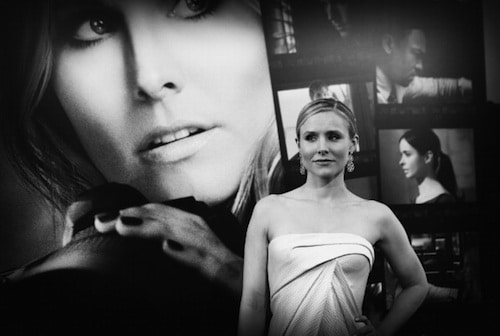 Jason Kempin/Getty Images Entertainment/Getty Images
Kristen Bell: From Chris Rock's Pootie Tang to her career-making role as Veronica Mars
You might know the actor Kristen Bell best from her years on the teenage detective series
Veronica Mars
, but that doesn't bother her. The way she tells it, she's got just as much love in her heart for Veronica as any fan of the show.
Veronica Mars, a jaded and sardonic high schooler, is following in her father's footsteps as a private investigator. While attending high school in the fictional beach town of Neptune, Veronica solved mysteries and grappled with the murder of her best friend, the absence of her mother, and boyfriends, all at once.
The show aired for three seasons on UPN and the CW, gathering a cult following and critical acclaim. Fans of the show clamored for more after its cancellation, and Bell and the show's creator, Rob Thomas, were determined to bring the series back to life. They were able to bring Warner Brothers on board with a Kickstarter campaign and the Veronica Mars movie came to fruition. It's now in theaters nationwide and available on VOD.
Since Veronica Mars' TV run has ended, Bell has kept busy with a number of movies, like Forgetting Sarah Marshall and Frozen, and TV shows like Party Down and House of Lies.
Bell talks to us about the unique qualities of Veronica Mars, her first movie role in the cult classic Pootie Tang, and transitioning from playing a knowing teenager to a full-fledged grown-up.
BONUS: Kristen talks about her voice acting role in the Disney animated feature Frozen, and the evolution of the Disney heroine.
If you liked this, let someone know! Click here to share this segment.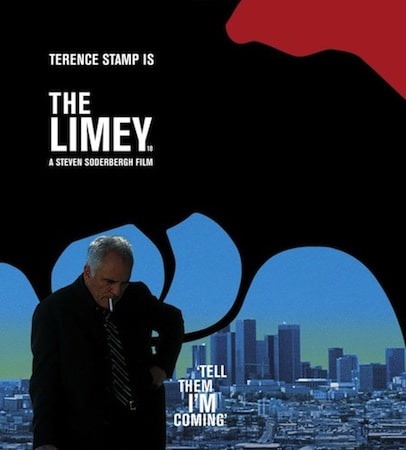 The Outshot: The Limey
Jesse recommends Steven Soderbergh's
The Limey
, a revenge movie that's really about the way we all fight with our own past.
If you liked this, let someone know! Click here to share this segment.
Guests
John C. Reilly
Kristen Bell
Cameron Esposito
Rhea Butcher
Evelyn McDonnell
About the show
Bullseye is a celebration of the best of arts and culture in public radio form. Host Jesse Thorn sifts the wheat from the chaff to bring you in-depth interviews with the most revered and revolutionary minds in our culture.
Bullseye has been featured in Time, The New York Times, GQ and McSweeney's, which called it "the kind of show people listen to in a more perfect world." Since April 2013, the show has been distributed by NPR.
If you would like to pitch a guest for Bullseye, please CLICK HERE. You can also follow Bullseye on Twitter, YouTube, and Facebook. For more about Bullseye and to see a list of stations that carry it, please click here.
Get in touch with the show
How to listen
Stream or download episodes directly from our website, or listen via your favorite podcatcher!