Episode notes
New to Bullseye? Subscribe to our podcast in iTunes or with your favorite podcatcher to make sure you automatically get the newest episode every week.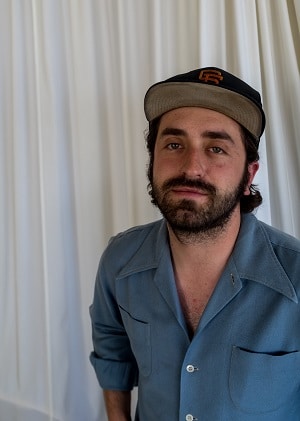 Photo: Jesse Thorn
Joe Talbot on his new film "The Last Black Man in San Francisco."
Filmmaker Joe Talbot grew up in San Francisco, just a few blocks away from Bullseye's Jesse Thorn. The two shared similar backgrounds: a love for film and the local movie theaters that played their favorites, Candlestick Park and the local culture that surrounded them. Both men witnessed their town change over the years. As money moved in, housing prices skyrocketed and many of the people who made the city such a unique place to live moved out, Joe began to feel a sense of nostalgia for the way things were.
He decided to make a film about it.
Talbot makes his feature-length film debut with the strikingly beautiful, The Last Black Man in San Francisco. It tells the story of a man named Jimmie and his best friend Walt attempting to get back a home Jimmie believes was built by his grandfather. The cast features Danny Glover, Tichina Arnold, Thora Birch and Jonathan Majors in a mesmerizing and heartbreaking performance.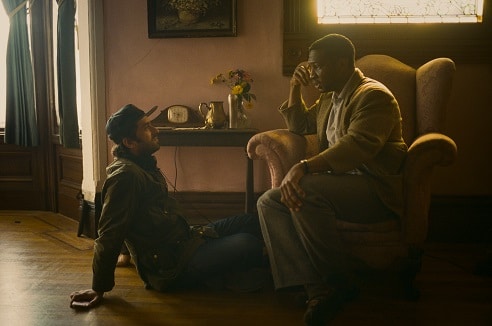 Photo: Adam Newport-Berra
The film acts in equal parts as a love letter to the city and an indictment of capitalism in its most corrupted form. The big stuff is covered, like gentrification, race, money, so much money. But you don't have to be from the Bay to appreciate the movie. At its heart, it's trying to figure out what home really means and how we long for a yesterday that might have never truly existed.
The Last Black Man in San Francisco is in theaters now.
About the show
Bullseye is a celebration of the best of arts and culture in public radio form. Host Jesse Thorn sifts the wheat from the chaff to bring you in-depth interviews with the most revered and revolutionary minds in our culture.
Bullseye has been featured in Time, The New York Times, GQ and McSweeney's, which called it "the kind of show people listen to in a more perfect world." Since April 2013, the show has been distributed by NPR.
If you would like to pitch a guest for Bullseye, please CLICK HERE. You can also follow Bullseye on Twitter, YouTube, and Facebook. For more about Bullseye and to see a list of stations that carry it, please click here.
Get in touch with the show
How to listen
Stream or download episodes directly from our website, or listen via your favorite podcatcher!