Episode notes
New to Bullseye? Subscribe to our podcast in Apple Podcasts or with your favorite podcatcher to make sure you automatically get the newest episode every week.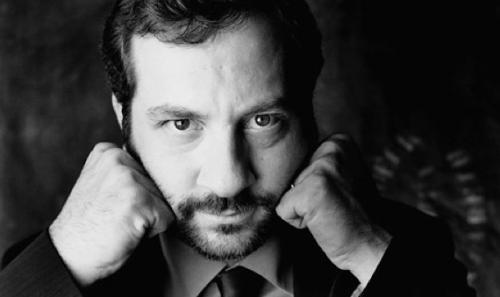 Judd Apatow on returning to stand-up comedy after more than 20 years
Judd Apatow is responsible for some of the funniest films and television shows of the past two decades. He got his start in Hollywood mostly by working behind the scenes – he was a writer on "The Larry Sanders Show," a showrunner on "The Ben Stiller Show" and served as an executive producer on the short-lived NBC cult classic "Freaks and Geeks."
Apatow has also produced movies like "Bridesmaids" and "Superbad," and has written and directed plenty of features too, including, "The 40-Year-Old Virgin," "Funny People," "This Is 40," and "Knocked Up."
One of Judd's true passions is stand-up comedy. When he was a teenager he worked at the East Side Comedy Club in Long Island. Back then he brushed shoulders with comics like Eddie Murphy and Rosie O'Donnell. In 1992, he was featured on HBO's "Young Comedians Special." In it, he shares the stage with Ray Romano and Andy Kindler.
Judd Apatow's new Netflix stand-up special is appropriately called "Judd Apatow: The Return," it marks his return to stand-up after more than 20 years. His material is sincere and relatable just like many of his films. In the special, he reads terrible poetry he wrote as a teenage to get the crowd going, he jokes about the disastrous time he threw the first pitch for the New York Mets, and he imagines what would happened if he ever decided to smoke pot with his kids. Need we say more!
Jesse talks with Judd about the new comedy special, and why it's important to him to consciously choose to make his projects more inclusive and diverse.
Click here to listen to Judd Apatow's interview on YouTube!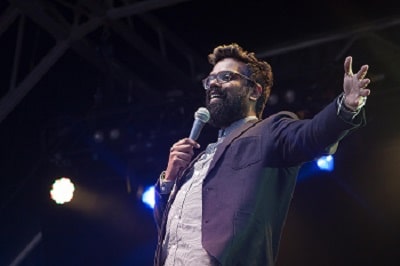 Photo: Rory James/Flickr
Romesh Ranganathan on how his family's immigrant history informed his comedy
You might not know Romesh Ranganathan yet, but in the UK he's a big celebrity best known for his stand-up comedy. He's been a regular on spin offs of "The Great British Bake Off" and "The Apprentice."
Romesh also hosts a travel show on the BBC called "Asian Provocateur." In it, he travels around the world reconnecting with his parents' home country of Sri Lanka. In the second season, Romesh travels to various locations in North America to meet more of his relatives, and his mother, Shanthi, tags along for his adventure.
The highlights of the show often feature Shanthi. She will stop at nothing to chide Romesh whenever she gets a chance. It's really funny — dare we say his mom is funnier than him. And Romesh knows this — his relationship with his hilarious mother often drives much of his stand-up routine.
With hopes of making it big in the states; Romesh just moved to America with his wife, kids, and of course, his mother. He has an upcoming performance at the Greek Theater on Thursday December, 21, and tickets are still available. Romesh's new comedy special, "Irrational," was recorded at London's Hammersmith Apollo, and is available now. He hosts a podcast called "Hip Hop Saved My Life."
Jesse talks with Romesh about his love of hip-hop, and what it's like going from crying once a month in a corporate bathroom stall to selling out concert halls in London.
Click here to listen to Romesh Ranganathan's interview on YouTube!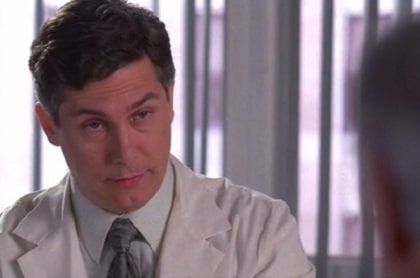 The Outshot: 30 Rock's Dr. Spaceman
Finally, for this week's Outshot: Dr. Spaceman. 30 Rock was a show with a thousand nearly perfect jokes. But there was only one most perfect joke among all those nearly perfect jokes. Jesse talks about what makes Chris Parnell's portrayal Dr. Spaceman a very good bad doctor.
Guests
Judd Apatow
Romesh Ranganathan
About the show
Bullseye is a celebration of the best of arts and culture in public radio form. Host Jesse Thorn sifts the wheat from the chaff to bring you in-depth interviews with the most revered and revolutionary minds in our culture.
Bullseye has been featured in Time, The New York Times, GQ and McSweeney's, which called it "the kind of show people listen to in a more perfect world." Since April 2013, the show has been distributed by NPR.
If you would like to pitch a guest for Bullseye, please CLICK HERE. You can also follow Bullseye on Twitter, YouTube, and Facebook. For more about Bullseye and to see a list of stations that carry it, please click here.
Get in touch with the show
How to listen
Stream or download episodes directly from our website, or listen via your favorite podcatcher!