Episode notes
New to Bullseye? Subscribe to our podcast in iTunes or with your favorite podcatcher to make sure you automatically get the newest episode every week.
And if you're looking for a particular segment to listen to or share, check us out on Soundcloud.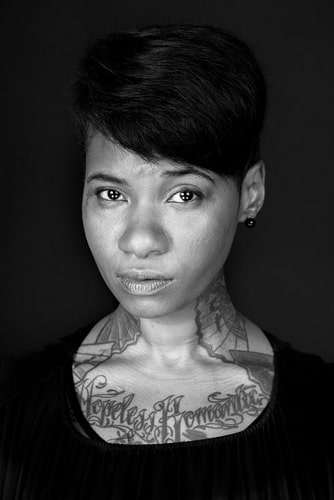 Jean Grae on an Accidental Hip Hop Career
Rapper Jean Grae, formerly known as What? What?, has been a stalwart member of New York City's underground hip hop community for decades. She was born into a musical family, though she didn't exactly follow in her parents' footsteps. Her father, Abdullah Ibrahim (also known as Dollar Brand), helped to found South African Jazz and her mother, Sathima Bea Benjamin, was a gifted singer and composer. Grae was born in South Africa and her parents made sure she knew her roots — but she was also a New Yorker, through and through.
She joins us this week to tell us about growing up with talented musicians as parents, her accidental hip hop career, and why she doesn't shy away from outrageous, cartoonish violence in her lyrics.
Jean Grae has had a very busy year. Her latest projects include a new full length, Gotham Down, a new EP called Jeannie, a an audiobook entitled The State of Eh, and a webseries in which she writes, directs and stars, Life with Jeannie.
If you liked this, let someone know! Click here to share this segment.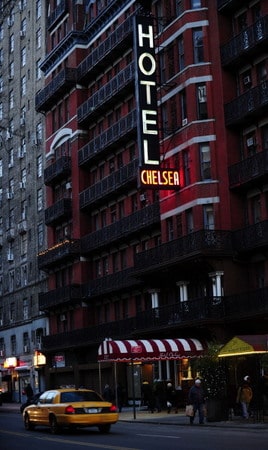 EMMANUEL DUNAND/AFP/Getty Images
Carolyn Kellogg on New Books: Utopic and Dystopic New York
We're joined by Carolyn Kellogg, book critic for the Los Angeles Times, to talk about two books with very different views of New York City.
Her first recommendation is the apocalyptic noir novel Shovel Ready, by Adam Sternbergh.
Her second recommendation is a look at the utopic vision of a New York institution. Inside the Dream Palace: The Life and Times of New York's Legendary Chelsea Hotel, by Sherill Tippins is about the famous Chelsea Hotel and its artists and philosophers in residence.
If you liked this, let someone know! Click here to share this segment.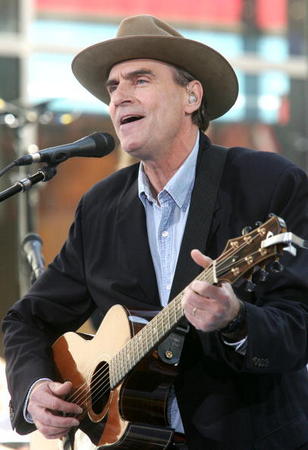 PETER KRAMER/Getty Images Entertainment/Getty Images
My Brother, My Brother and Me Proffer Advice: Reading Classic Lit, Gaming with Your Boss, and Solo Concert-Going
Justin McElroy, Travis McElroy and Griffin McElroy stop by Bullseye to solve our cultural quandaries. Listen to their advice on reading classic literature like "Super Fudge", playing video games with your boss and grooving solo at a James Taylor concert.
If you still have questions that need answers, the McElroy brothers host a weekly advice show for the modern era called My Brother, My Brother, and Me. You can subscribe wherever you download podcasts and send your queries to mbmbam@maximumfun.org.
If you liked this, let someone know! Click here to share this segment.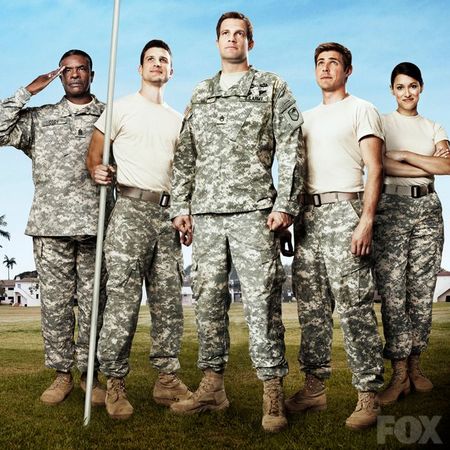 Kevin Biegel and Mike Royce of "Enlisted": Taking on Military Comedy
It's been awhile since television or film successfully took on military comedy. While the 1970s and 1980s had several military-based hits — M*A*S*H, Hogan's Heroes, Stripes, Private Benjamin — there hasn't been much to see as of late.
The executive producers of Enlisted, a new comedy from Fox, aim to change that. Kevin Biegel and Mike Royce have combined forces from the worlds of workplace and family sitcoms. Their resumes include writing and producing credits for Scrubs, Cougar Town, Everybody Loves Raymond and Men of a Certain Age.
Enlisted is about the military-as-workplace, but it's also about family. The show features a trio of brothers in the US Army. Oldest brother Pete had a promising start to his career serving in combat in Afghanistan, but one mistake gets him reassigned to a platoon of misfits on a support base in Florida. It also means he has to supervise his siblings — a sarcastic middle child and an overenthusiastic baby brother.
Biegel and Royce talk to us about their goal of creating a grounded comedy that doesn't deal in outlandishness, learning about real pranks and antics happening on-base, and how a "bunch of softies" make a show about soldiers.
Enlisted airs Friday nights at 9pm on Fox.
If you liked this, let someone know! Click here to share this segment.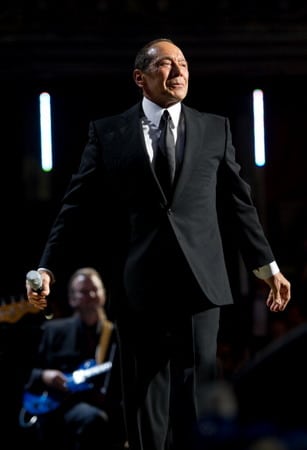 IAN GAVAN/Getty Images Images Entertainment /Getty Images
The Outshot: Paul Anka on Showmanship
Paul Anka, a consummate entertainer with few peers, has very high standards. This week, Jesse shares what he dubs as one of the greatest after-show recordings of all time and reminds us to live and move with conviction.
Guests
Jean Grae
Kevin Biegel
Mike Royce
Carolyn Kellogg
My Brother, My Brother and Me
About the show
Bullseye is a celebration of the best of arts and culture in public radio form. Host Jesse Thorn sifts the wheat from the chaff to bring you in-depth interviews with the most revered and revolutionary minds in our culture.
Bullseye has been featured in Time, The New York Times, GQ and McSweeney's, which called it "the kind of show people listen to in a more perfect world." Since April 2013, the show has been distributed by NPR.
If you would like to pitch a guest for Bullseye, please CLICK HERE. You can also follow Bullseye on Twitter, YouTube, and Facebook. For more about Bullseye and to see a list of stations that carry it, please click here.
Get in touch with the show
How to listen
Stream or download episodes directly from our website, or listen via your favorite podcatcher!