Episode notes
New to Bullseye? Subscribe to our podcast in iTunes or with your favorite podcatcher to make sure you automatically get the newest episode every week.
And if you're looking for a particular segment to listen to or share, check us out on Soundcloud.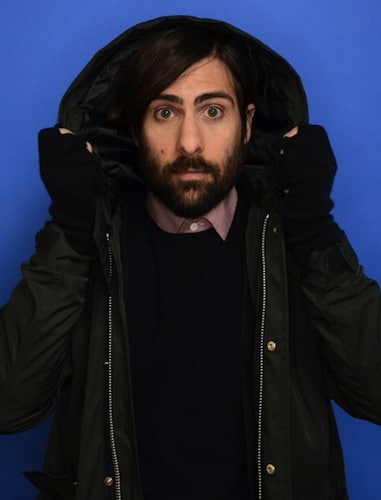 Larry Busacca/Getty Images Entertainment/Getty Images
Jason Schwartzman: Advice from Bill Murray, Dealing with Loss, and His Love for "Bored to Death"
As Jason Schwartzman tells it, he got into acting by accident. He was a teenager, and a drummer in a band. He had no particular cinematic aspirations when he was asked to audition for the role of prep student Max Fischer in Wes Anderson's second feature film, Rushmore. But he went in to read for the role, and you can guess what happened next.
Schwartzman has popped up in almost every film directed by Anderson since then, and they co-wrote The Darjeeling Limited with Schwartzman's cousin Roman Coppola. He's also starred in the wonderful and weird HBO series Bored to Death, about a decidedly amateur private detective, and been in movies like I Heart Huckabees and Scott Pilgrim vs. the World.
Most recently, he appears in Wes Anderson's newest film, The Grand Budapest Hotel. He also co-created the web series Mozart in the Jungle, which stars Gael Garcia Bernal.
Schwartzman sits down with us to talk about his acting lessons from Bill Murray and Wes Anderson on the set of Rushmore, dealing with death and loss on- and off-screen, and working on Bored to Death, the project that made him excited to get up every morning (even when it'd been a very late night).
If you liked this, let someone know! Click here to share this segment.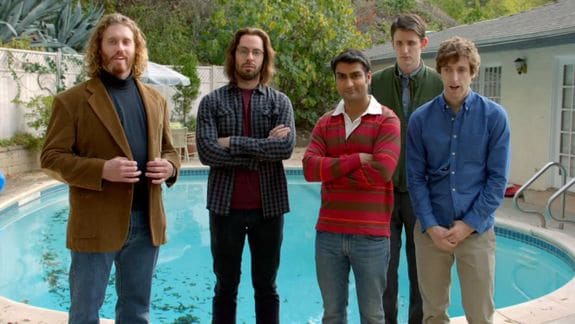 Spring TV Recommendations: Silicon Valley and The Americans
It's spring premiere season, and there's a lot of great TV to choose from. You probably already have your DVRs set for Mad Men and Game of Thrones, but there's a couple of other shows you shouldn't miss.
The AV Club's TV editor Todd VanDerWerff joins us to share his favorite shows airing right now — Mike Judge's new HBO comedy Silicon Valley, and the consistently excellent series about Soviets, The Americans.
Silicon Valley airs Sunday nights at 10pm on HBO.
The Americans airs Wednesday nights at 10pm on FX.
If you liked this, let someone know! Click here to share this segment.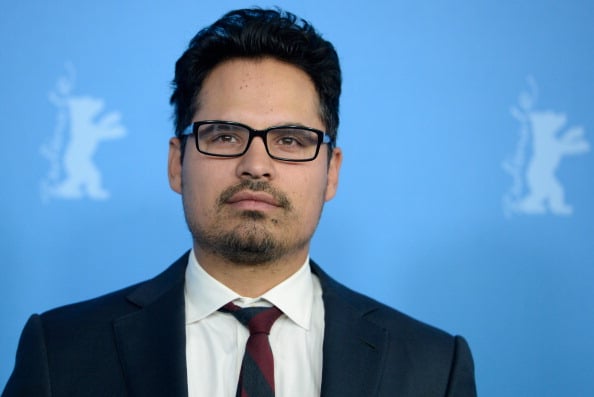 Clemens Bilan / Getty Images Entertainment / Getty Images
The Part: Michael Peña on the role that changed everything
It's time for a new series on Bullseye. Becoming an actor isn't easy. Getting cast in your first role is a huge challenge. But even then, it's sometimes YEARS before actors land a role that get them noticed. It's The Part.
Michael Peña stars in a new biopic about the labor organizer Cesar Chavez. It portrays Chavez as a civil rights activist and organizer who's balancing those jobs with the responsibilities he has at home, and it's a weighty role.
Peña has been acting in movies for two decades now. For a long time, even if the casting directors liked his performances, he was only offered small roles. Gang member #1. Cop #3. They were characters with no backstory, narrow emotional range, and usually just a couple of lines.
That changed when he was cast in Crash, which went on to win an Academy Award for Best Picture. Peña shares a few of the emotionally-charged scenes from the role that changed everything.
Peña's new movie Cesar Chavez is in theaters now.
If you liked this, let someone know! Click here to share this segment.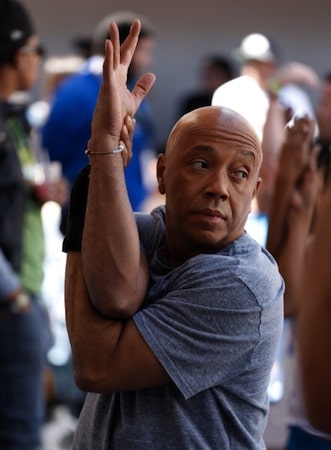 Rick Kern/Getty Images Entertainment/Getty Images
Slowing Down "Rush": Russell Simmons on Building Hip Hop, Authenticity, and Finding Stillness
Russell Simmons is one of the few people that can honestly say he helped build hip hop. He was an entrepreneur early on, promoting parties and hustling fake cocaine when he was still a college student in the late 1970s. He was there one night at the Charles Gallery, when the headliner DJ Easy G brought on a local rapper, and Simmons felt Eddie Cheeba work the crowd into a frenzy.
It was his first real introduction to hip hop, and he could see that it would be more than just a passing fad. He went on to co-found the music label Def Jam Recordings with Rick Rubin and build a roster of hugely successful hip hop artists, starting with a teenage LL Cool J and the punk rock-turned-hip hop group The Beastie Boys. Simmons worked hard to build sustainable brands for his artists, and took pride in their authenticity. And he wasn't content to focus on music — his ambition led him to create an empire, expanding into fashion, television, film, journalism, finance, and philanthropy.
Simmons' abundance of energy helped earn him the nickname "Rush", but he says he owes much of his success to inner tranquility and stillness. He's practiced yoga and meditation for over fifteen years, and in his new book, Success Through Stillness: Meditation Made Simple, Simmons seeks to "demystify" meditation for the average person, and explain its link to personal and professional growth.
He joins us to talk about the pivotal moment that he heard Eddie Cheeba and found himself sold on hip hop, building Def Jam, leaving drugs behind for yoga and meditation and finding inner stillness.
If you liked this, let someone know! Click here to share this segment.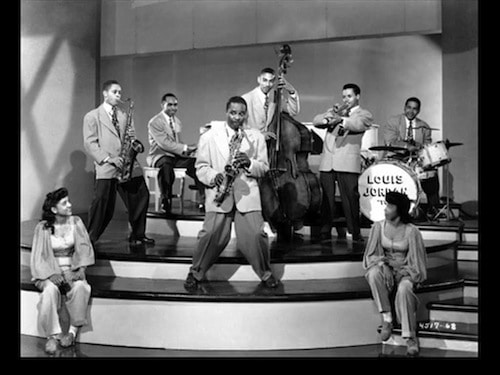 The Outshot: Louis Jordan and the Origins of Rock and Roll
Everyone knows that rock music came from the blues, right? Well, that's definitely part of the story. But there's a lot more to it than that. Jesse shares his love for Louis Jordan, the "Grandfather of Rock 'n' Roll".
If you liked this, let someone know! Click here to share this segment.
Guests
Jason Schwartzman
Russell Simmons
Michael Pena
Todd VanDerWerff
About the show
Bullseye is a celebration of the best of arts and culture in public radio form. Host Jesse Thorn sifts the wheat from the chaff to bring you in-depth interviews with the most revered and revolutionary minds in our culture.
Bullseye has been featured in Time, The New York Times, GQ and McSweeney's, which called it "the kind of show people listen to in a more perfect world." Since April 2013, the show has been distributed by NPR.
If you would like to pitch a guest for Bullseye, please CLICK HERE. You can also follow Bullseye on Twitter, YouTube, and Facebook. For more about Bullseye and to see a list of stations that carry it, please click here.
Get in touch with the show
How to listen
Stream or download episodes directly from our website, or listen via your favorite podcatcher!