Episode notes
New to Bullseye? Subscribe to our podcast in iTunes or with your favorite podcatcher to make sure you automatically get the newest episode every week.
And if you're looking for a particular segment to listen to or share, check us out on Soundcloud.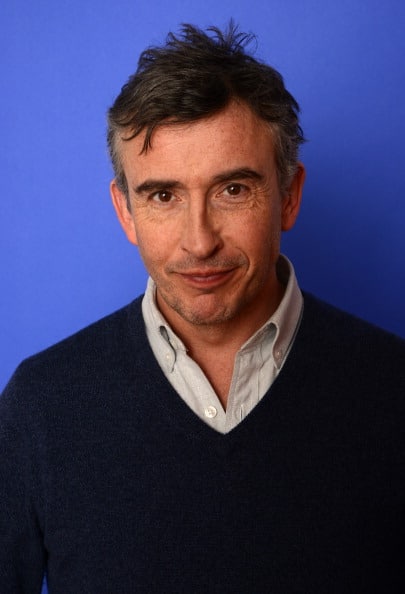 Larry Busacca/Getty Images Entertainment/Getty Images
Steve Coogan: "Dumping My Dysfunction" into Alan Partridge and Seeking Humanity in Comedy
The English actor, comedian and writer Steve Coogan started out as a brilliant impressionist. He was beloved by audiences for his pitch-perfect impressions, and put his voice talent to good use on the satirical puppet show Spitting Image. But Coogan wanted more for himself, and began developing his own characters. While working on the radio current affairs parody On The Hour with Armando Iannucci and Chris Morris, he created his most enduring character to date — the awkward, know-nothing sports desk reporter, Alan Partridge.
Coogan has now spent two decades off and on with Alan Partridge, as he's been fleshed out and moved from radio to television and back again. Alan has become a very important part of his life, although as Coogan says, Alan is "like a relative that you're very fond of but you only want to see at Christmas and holidays. You don't want to live with them." He's now brought the character to the big screen, with Alan as a regional radio deejay who accidentally gets roped into a hostage situation at his station.
Coogan has also acted in a number of movies and television shows in England and abroad, including The Trip, Night at the Museum, Tropic Thunder and 24 Hour Party People. He also recently co-wrote, produced and starred in the drama Philomena, which garnered several Academy Award nominations, including Best Picture and Best Adapted Screenplay.
He joins us this week to talk about his early days as an impressionist, the increasing emotional complexity and dynamism of his character Alan Partridge, and seeking humanity in his comedy.
Alan Partridge is now in theaters and on VOD. Philomena is out on DVD and Blu-Ray.
If you liked this, let someone know! Click here to share this segment.
Andrew Noz on All-Time Favorite Tracks: Organized Konfusion and Ice-T
Hip hop critic Andrew Noz digs way back in the catalogs of past Bullseye guests Pharoahe Monch and Ice-T to recommend some of his favorite tracks.
He suggests taking a listen to the amazing technical performances in Organized Konfusion's "Bring It On", and revisiting a poetic early track from Ice-T, "High Rollers".
Andrew Noz is the columnist for Pitchfork's Hall of Game and blogs at Cocaine Blunts. You can also find him on Tumblr.
If you liked this, let someone know! Click here to share this segment.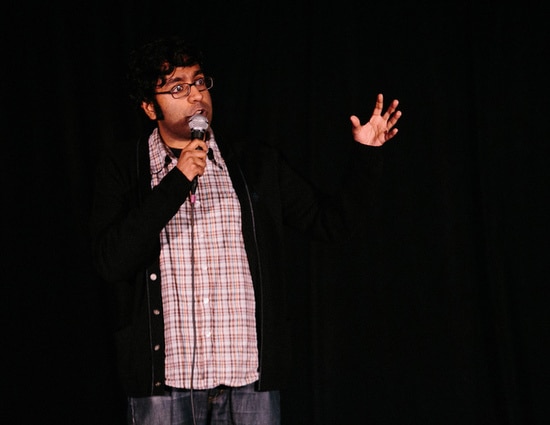 Photo by Zac Wolf
Hari Kondabolu Asks, What Happened to Weezer?
Weezer's first album came out TWENTY years ago. The comedian Hari Kondabolu has been a fan since the beginning.
Hari's new stand up comedy album is called Waiting for 2042.
If you liked this, let someone know! Click here to share this segment.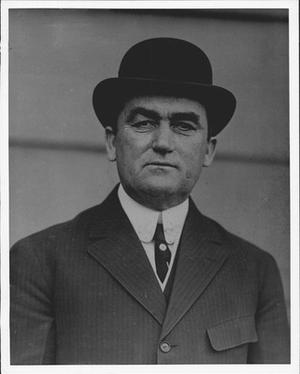 "Sinister" Dick Kinsella
Who Won? Who Lost? Who Cares? It's All in How You Play the Game: Kevin Kerrane on the World of Baseball Scouting
Over thirty years ago, in 1980, Kevin Kerrane entered a world of unusual characters. "Jocko" Collins, "Sinister" Dick Kinsella, Cy Slapnicka. They were baseball scouts — men who drove from game to game and town to town looking for fresh and undiscovered talent. They watched the players intently, but they didn't care who won or who lost. They were looking to see how an individual player runs, walks, and throws, and picturing how that talent might parlay to the major leagues. Kerrane renders these men and their stories in vivid detail in his classic history of baseball scouting, Dollar Sign on the Muscle.
The book fell out of print over the years, so Kerrane went back into the field in 2013 to provide a look at scouting in its current iteration.
Kerrane talks to us about some of the legendary scouts, the particular language and vernacular of the baseball scout, and the balance between old-school qualitative and new-school quantitative analysis of players.
If you liked this, let someone know! Click here to share this segment.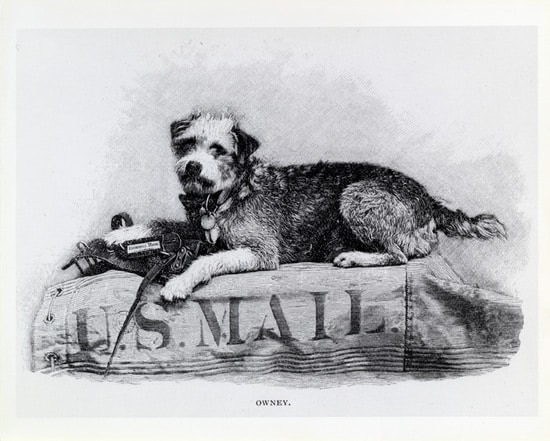 The Outshot: Owney, a Very Special Dog
Jesse shares his love for Owney, the Mascot of the Railway Mail Service.
If you liked this, let someone know! Click here to share this segment.
Guests
Steve Coogan
Kevin Kerrane
Hari Kondabolu
Andrew Noz
About the show
Bullseye is a celebration of the best of arts and culture in public radio form. Host Jesse Thorn sifts the wheat from the chaff to bring you in-depth interviews with the most revered and revolutionary minds in our culture.
Bullseye has been featured in Time, The New York Times, GQ and McSweeney's, which called it "the kind of show people listen to in a more perfect world." Since April 2013, the show has been distributed by NPR.
If you would like to pitch a guest for Bullseye, please CLICK HERE. You can also follow Bullseye on Twitter, YouTube, and Facebook. For more about Bullseye and to see a list of stations that carry it, please click here.
Get in touch with the show
How to listen
Stream or download episodes directly from our website, or listen via your favorite podcatcher!