Episode notes
New to Bullseye? Subscribe to our podcast in iTunes or with your favorite podcatcher to make sure you automatically get the newest episode every week.
And if you're looking for a particular segment to listen to or share, check us out on Soundcloud.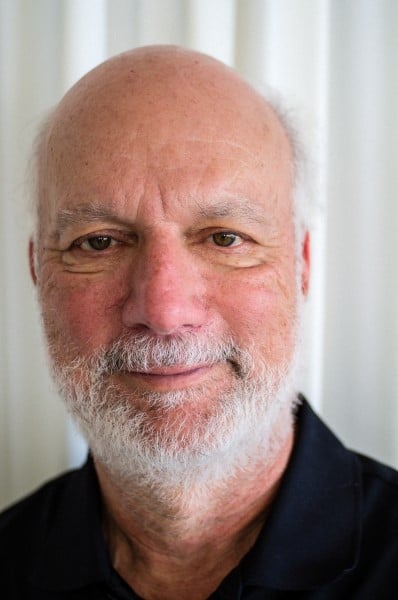 Photo by Jesse Thorn
Sitcom Guru James Burrows on Andy Kaufman, Teaching Ted Danson to Tend Bar, and Why He's Still Directing
Forty-one years ago, James Burrows stepped on the set of The Mary Tyler Moore Show to direct an episode. It was his very first gig as a TV director. Since then, he co-created Cheers and became known as the go-to guy to direct your sitcom pilot. He's directed more than fifty pilot episodes, including those for Taxi, Frasier, Will & Grace, Friends, Two and a Half Men and The Big Bang Theory, and he adds more to his resume every season.
Burrows is the son of the famous playwright Abe Burrows, who wrote the book for Broadway musicals like Guys and Dolls and How to Succeed in Business Without Really Trying.
James Burrows will talk about creating his own career path on television, working with Andy Kaufman (and Andy's alter-ego Tony Clifton), brainstorming the elements that would become Cheers, and why he continues to direct.
If you liked this, let someone know! Click here to share this interview with someone.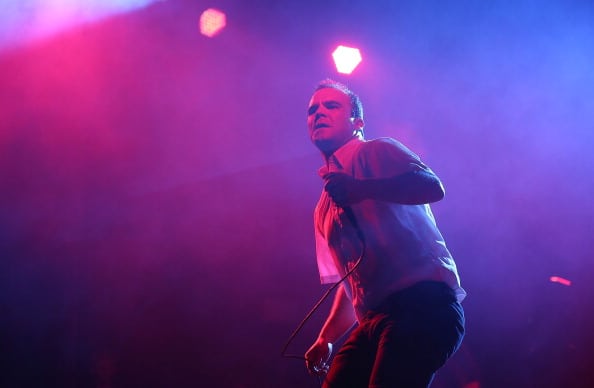 Photo: Mark Metcalfe/Getty Images Entertainment/Getty Images
Samuel Herring of Future Islands Explains Why Joy Division's "Digital" Changed His Life
Samuel Herring, the frontman for the synth-pop band Future Islands, grew up loving hip hop (as he still does).
But there's a rock song that helped him put him on the path to forming the band Future Islands with bandmate William Cashion. And that song is Joy Division's "Digital". It's the song that changed his life.
Future Islands just released two brand-new singles, and they're out on tour this summer and fall to promote their newest album, titled Singles.
If you liked this, let someone know! Click here to share this interview with someone.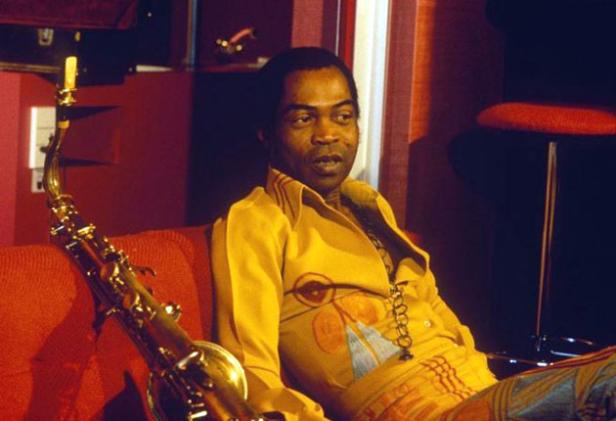 The Outshot: The Revolutionary Afrobeat of Fela Kuti
Jesse pays tribute to the feeling of Fela.
If you liked this, let someone know! Click here to share this Outshot with someone.
Guests
James Burrows
Samuel Herring
About the show
Bullseye (formerly known as The Sound of Young America) is a weekly celebration of the best of arts and culture. Host Jesse Thorn sifts the wheat from the chaff to bring listeners in-depth interviews with the most revered and revolutionary minds in our culture.
The show is carried by public radio stations around the country, and was the first public radio program west of the Mississippi to podcast. It has received plaudits from publications like Time Magazine (which called it "Pick of the Podcasts") and Salon.com. It was also honored by the iTunes editorial staff as a "classic" Best of iTunes selection. Since April 2013, the show has been distributed by NPR.
If you would like to pitch a guest for Bullseye, please email producer@maximumfun.org. Follow @Bullseye on Twitter and join the Bullseye Facebook group.
How to listen
Stream or download episodes directly from our website, or listen via your favorite podcatcher!