Episode notes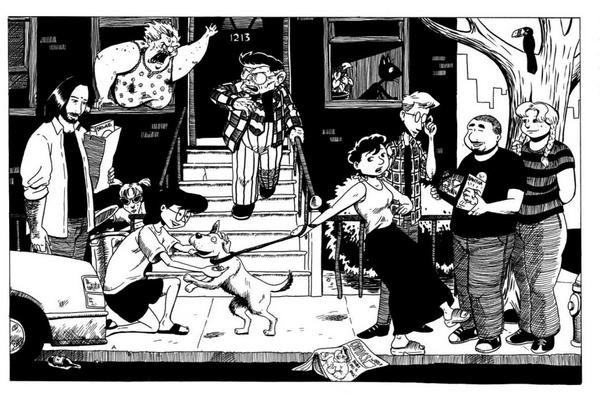 Comics with Brian and Alex
Brian Heater and Alex Zalben join us this week to share some great comics. Brian recommends Skyscrapers Of The Midwest by Joshua Cotter, a beautifully illustrated story of growing up and imagination. Alex suggests Box Office Poison by Alex Robinson, an exploration of young adults living in New York in the 90s, informed by the author's life experiences.
Brian Heater curates Boing Boing's monthly comics round-up, Comics Rack. You can also find his work on Engadget. Alex Zalben covers comics for MTV Geek and hosts Comic Book Club Live in New York City.
(Embed or Share Comics Recommendations)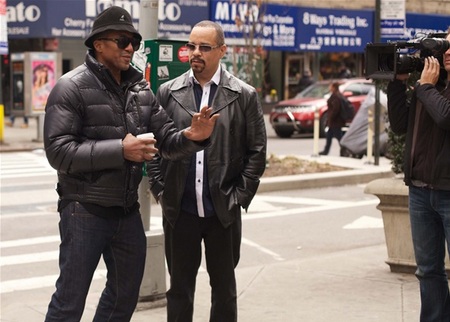 Rapper, Actor and Director Ice-T on Something From Nothing: The Art of Rap
Ice-T is a rapper and actor with more than ten albums and nearly eighty acting credits to his name. He's also one of the forefathers of west coast hip-hop. He's added "filmmaker" to an already diverse resume with his directorial debut: the hip hop documentary Something from Nothing: The Art of Rap. The film is now available on DVD and VOD.
Ice sits down with us to talk about his desire to bring an artful appreciation to hip hop's origins and about going through his phone book to sit down with friends to discuss the craft. He'll also answer that lingering question: did he ghostwrite for an 80s rap album by Mister T? This interview originally aired June 12, 2012.
(Embed or Share this interview with Ice-T on Bullseye)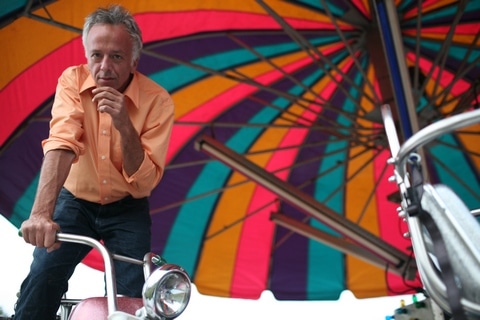 Aaron Freeman: The Song That Changed My Life
For much of his musical career, Aaron Freeman might have been better known to you as Gene Ween, guitarist and co-founder of the experimental rock band Ween.
In May, Freeman released his first solo record, Marvelous Clouds, a collection of covers of songs by 60s poet/songwriter Rod McKuen. Earlier this year, Freeman announced he was retiring the Gene Ween persona for good. This week he tells us about the song that changed his life: Bob Marley's "No Woman, No Cry". This interview originally aired June 12, 2012.
(Embed or Share Aaron Freeman on The Song That Changed My Life)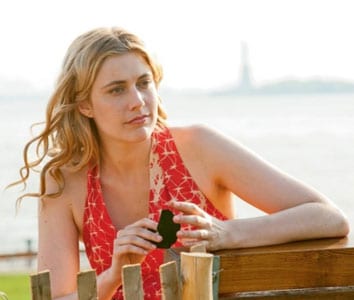 Greta Gerwig is an actress and filmmaker, whose starring role in the 2007 comedy Hannah Takes the Stairs put her right at the heart of the mumblecore movement. She's since gone on to leading roles in bigger indies alongside Ben Stiller in Greenberg, as well as major motion pictures like Arthur, opposite Russell Brand. The indie darling has had a particularly prominent year in 2012, with starring roles in Damsels in Distress, Lola Versus, and Woody Allen's To Rome with Love. All are available now on DVD.
Greta joins us to discuss her artistic upbringing in Sacramento (complete with dreams of being a ballerina) and her meteoric and slightly serendipitous rise as an actress. This interview originally aired June 12, 2012.
(Embed or Share this interview with Greta Gerwig on Bullseye)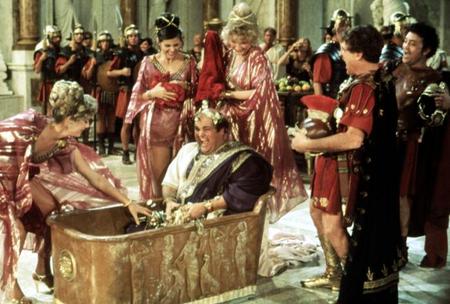 The Outshot: History of the World, Part I
On this week's Outshot, Jesse misses the old days of pure wacky comedy insanity exemplified by the unfiltered goofiness of Mel Brooks' History of the World, Part I. This segment originally aired June 12, 2012.
Is there a film that never fails to make you laugh like a mad man? Share the laughs on the MaxFun Forum by picking your own Outshot.
(Embed or Share The Outshot on History of the World, Part I)
Guests
Ice-T
Greta Gerwig
Aaron Freeman
Alex Zalben
Brian Heater
About the show
Bullseye is a celebration of the best of arts and culture in public radio form. Host Jesse Thorn sifts the wheat from the chaff to bring you in-depth interviews with the most revered and revolutionary minds in our culture.
Bullseye has been featured in Time, The New York Times, GQ and McSweeney's, which called it "the kind of show people listen to in a more perfect world." Since April 2013, the show has been distributed by NPR.
If you would like to pitch a guest for Bullseye, please CLICK HERE. You can also follow Bullseye on Twitter, YouTube, and Facebook. For more about Bullseye and to see a list of stations that carry it, please click here.
Get in touch with the show
How to listen
Stream or download episodes directly from our website, or listen via your favorite podcatcher!