Episode notes
New to Bullseye? Subscribe to the show in iTunes or via the RSS feed, or check out our SoundCloud page to share these segments.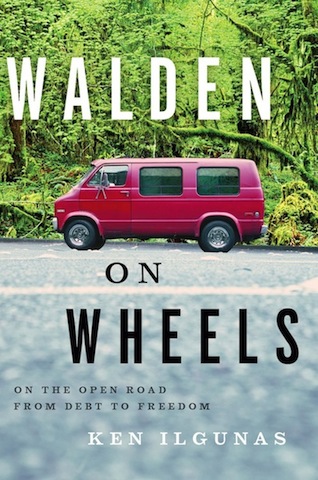 Book Recommendations from Carolyn Kellogg: Walden on Wheels and Life After Life
We're delighted to have blogger, book critic, and LA Times writer Carolyn Kellogg with us to give this week's pop culture picks. Her first suggestion is Ken Ilgunas's Walden on Wheels, a memoir about a three-year cross-country journey that he took to pay off his student loans. If you're looking for something from the world of fiction, Kellogg says to check out Kate Atkinson's Life After Life, a darkly funny novel about an early 20th century girl that Atkinson repeatedly (and gleefully) kills off over the course of the novel.
(Embed or Share Book Recommendations from Carolyn Kellogg: Walden on Wheels and Life After Life)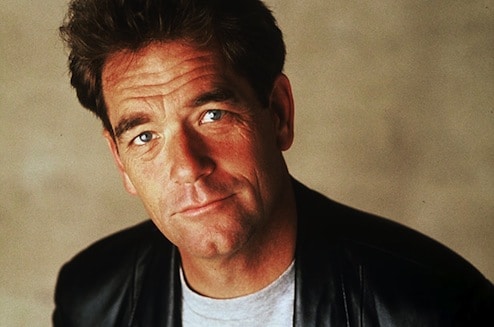 Huey Lewis on Making Music That Sounds Old and New All at Once
It seems strange now, but when Huey Lewis and The News released their first record in 1979, music executives weren't expecting them to become a huge success. With bombastic hair bands on one end of the rock spectrum and sneering punk rockers on the other, there didn't seem to be much of a place for Lewis and company's fun, bluesy pub-rock. But thumbing their noses at industry naysayers turned out to be the right move for Huey Lewis and The News. Case in point: 1983's Sports, their first record to hit number one on the Billboard charts.
Thirty years later, the band's commemorating the thirty-year anniversary of that album with an expanded re-issue of Sports, featuring remastered tracks and live versions of songs like "The Heart of Rock & Roll" and "I Want a New Drug". Huey Lewis sat down with Jesse to talk about the album that brought them to stardom, as well as his experiences writing songs for Back to the Future and Pineapple Express, how to stow away on an airplane to Europe (well, it worked in the seventies), and how a trip to Morocco convinced him that a career in music was possible.
Huey Lewis and The News' 30th Anniversary Edition of Sports will be released on May 14. For more information about the band and their US tour, you can check out their website.
(And as a bonus for our podcast listeners: want to hear about how Huey Lewis met Michael Jackson, Stevie Wonder, Bob Dylan, and just about every other super-famous singer…all in one night? Then be sure to check out our extended interview with him on our SoundCloud page, where he talks about recording the eighties anthem "We Are The World".)
(Embed or Share Huey Lewis on Making Music That Sounds Old and New All at Once)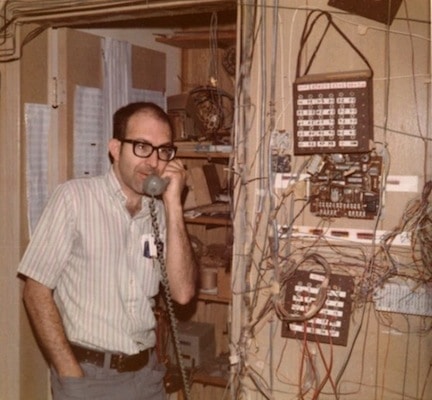 Phone phreaker Al Diamond in 1972
Writer Phil Lapsley on the Subculture of Phone Phreaking
Remember the seventies, before phones got smart? It was a simpler time. There were no apps, no texts, and jailbreaking was something you could only do in a prison. But there was still plenty of trouble to get into using a phone.
As Phil Lapsley explains in his new book, Exploding The Phone: The Untold Story of the Teenagers and Outlaws who Hacked Ma Bell, the early seventies marked the beginning of phone phreaking. Phreaking involved tricking the systems that controlled phone lines by re-creating frequencies that phones used to communicate with one another. Just by using a tone-generating device called a blue box, a phone phreaker could fool phone networks into connecting them to long-distance calls – calls that usually cost hundreds of dollars – for free. But it didn't take long for phone companies to take notice.
In this interview, Lapsley explains that phone phreaking changed the world as we know it. He talks about why phone companies were initially hesitant to prosecute phreakers, why enthusiasts involved with phreaking despite having no one in particular to call, and why Steve Jobs once said that there'd be no Apple without phone phreaking.
Exploding the Phone is available now. And if you pick up a copy of the book, keep an eye out for phone numbers in the text… They could lead you to some interesting places.
Embed or share Writer Phil Lapsley on the Subculture of Phone Phreaking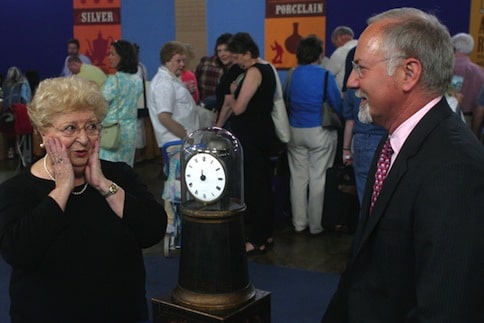 The Outshot: Antiques Roadshow
There's a pretty simple formula to Antiques Roadshow: someone comes in with a knickknack and has it assessed by an expert. Next comes everyone's favorite part: the big reveal, where they find out what their item is really worth. That's part's pretty great, Jesse says – but there's something about Antiques Roadshow that he loves even more.
Guests
Huey Lewis
Phil Lapsley
Carolyn Kellogg
About the show
Bullseye is a celebration of the best of arts and culture in public radio form. Host Jesse Thorn sifts the wheat from the chaff to bring you in-depth interviews with the most revered and revolutionary minds in our culture.
Bullseye has been featured in Time, The New York Times, GQ and McSweeney's, which called it "the kind of show people listen to in a more perfect world." Since April 2013, the show has been distributed by NPR.
If you would like to pitch a guest for Bullseye, please CLICK HERE. You can also follow Bullseye on Twitter, YouTube, and Facebook. For more about Bullseye and to see a list of stations that carry it, please click here.
Get in touch with the show
How to listen
Stream or download episodes directly from our website, or listen via your favorite podcatcher!