Episode notes
New to Bullseye? Subscribe to our podcast in iTunes or with your favorite podcatcher to make sure you automatically get the newest episode every week.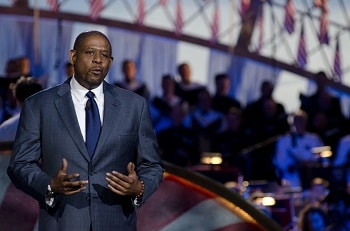 Photo: Kris Connor/Getty Images
Forest Whitaker on playing Desmond Tutu in his new movie "The Forgiven"
Forest Whitaker has been acting for over thirty years now and has won award after award including the Academy Award for best actor for his role as Idi Amin in "The Last King of Scotland." He has a knack for taking huge figures from history and portraying them as complex, fascinating, and sometimes really fragile people. He played Charlie Parker in "Bird." He played Cecil Gaines, the White House butler in "The Butler." Now, he's starring as Archbishop Desmond Tutu in the new film
"The Forgiven,"
directed by Roland Joffe, who also made the classic 1984 film "The Killing Fields."
"The Forgiven" takes place in South Africa, just after apartheid. The Truth and Reconciliation Commission is in full swing- holding public and private testimony from the victims and perpetrators of past wrongs. Archbishop Tutu was the chairman of the commission, appointed by Nelson Mandela himself.
Whitaker chats with Jesse about Tutu's struggle to love the most heinous of criminals and how he himself struggles to love people that have hurt him. He talks about the origin of his movie "Ghost Dog: The Way of the Samurai" and what he learned about acting while playing the title role. He also explains why he stands by his movie "Battlefield Earth" – despite the many haters ready to poke fun about how bad the film was.
Click here to listen to Forest Whitaker's interview on YouTube.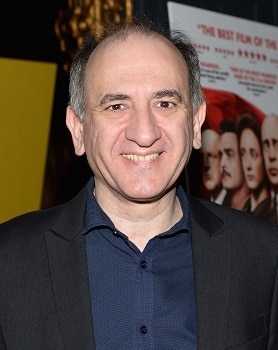 Photo: Tara Ziemba/Getty Images
Armando Iannucci on his new movie "The Death of Stalin"
Armando Iannucci is a writer and director who created the HBO TV series "Veep," which has won seventeen Emmy Awards. He also created the BBC political comedy "The Thick of It," which later spun off into the move "In the Loop." He specializes in finding comedy in broken political systems and the bureaucrats who run them. He's found most of his material in the people who run democracies – UK cabinet ministers and presidential wannabes.
His latest project is called "The Death of Stalin." The film is set in Russia in 1953. Josef Stalin is dying from a cerebral hemorrhage and there's a power struggle brewing among members of his advising committee. He says the film is about five terrible people who pretty much all think they're fighting the good fight. The characters are all classic Iannucci: they're ambitious, chaotic and all deeply insecure. They betray one another at every turn, then feign concern and friendship when it's politically convenient.
He'll talks to Jesse about how this new movie took him out of his comfort zone, the fascinating stories he gathered from survivors of Stalin's regime, and why doing satire nowadays is harder than ever.
Click here to listen to Armando Iannucci's interview on YouTube.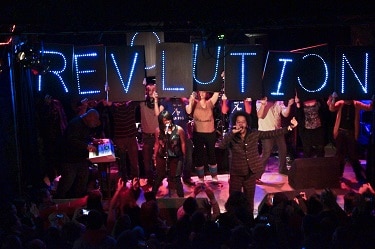 Photo: Joe Brusky via Flickr Creative Commons
The Outshot: "The Coup"
Oakland's
"The Coup"
stand out among the greats of hip-hop's golden age of the late 80's and early 90's. They are standard bearers of that period's mix of politics, humanity, and humor.
Click here to listen to Jesse's Outshot on The Coup on YouTube.
Guests
Forest Whitaker
Armando Iannucci
About the show
Bullseye is a celebration of the best of arts and culture in public radio form. Host Jesse Thorn sifts the wheat from the chaff to bring you in-depth interviews with the most revered and revolutionary minds in our culture.
Bullseye has been featured in Time, The New York Times, GQ and McSweeney's, which called it "the kind of show people listen to in a more perfect world." Since April 2013, the show has been distributed by NPR.
If you would like to pitch a guest for Bullseye, please CLICK HERE. You can also follow Bullseye on Twitter, YouTube, and Facebook. For more about Bullseye and to see a list of stations that carry it, please click here.
Get in touch with the show
How to listen
Stream or download episodes directly from our website, or listen via your favorite podcatcher!