Episode notes
New to Bullseye? Subscribe to our podcast in iTunes or with your favorite podcatcher to make sure you automatically get the newest episode every week.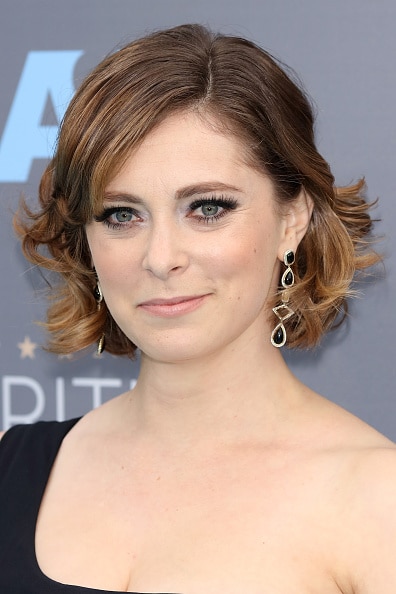 Photo: Mark Davis/Getty Images
Rachel Bloom on her love of musical theater and gaining confidence in Hollywood.
Rachel Bloom is a comedian whose humor often involves her bursting into song. She embraces the classic tropes of the Hollywood musical comedy adding her own contemporary twist on her CW show,
Crazy Ex-Girlfriend
. The show has earned her a Golden Globe and a Critics Choice Award.
A veteran of the Upright Citizens Brigade Theater, Bloom has also worked on television shows Allen Gregory and Robot Chicken. But it was her absurdist and hilarious musical videos that first brought her to the industry's attention. The video for her song, Fuck Me, Ray Bradbury went viral and earned Bloom a Hugo Award nomination. She has released two albums including Please Love Me andSuck It, Christmas!!! (A Chanukah Album).
Rachel Bloom sat down with Jesse to talk about her love for musical theater, gaining self-confidence in Hollywood and the logistics involved in being lifted in the air in a giant pretzel.
Episodes of Crazy Ex-Girlfriend can seen on Hulu and at CWTV.com.
This interview originally aired in June of 2016.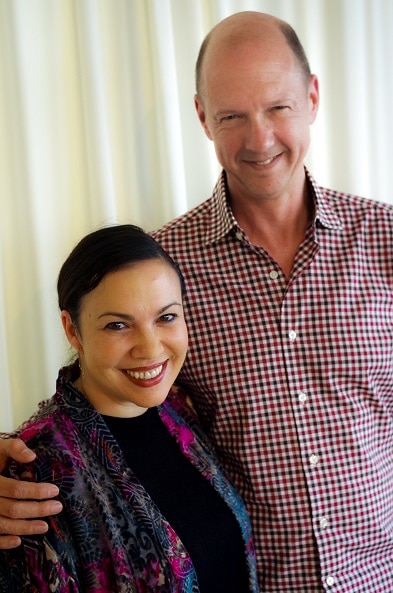 Photo: Jesse Thorn
Gloria Calderon Kellett and Mike Royce on their new show One Day At A Time
Gloria Calderon Kellett has been in show business as a writer, producer, and actor for almost two decades. She began her career writing on Andy Richter's show
Quintuplets
. She also worked on
How I Met Your Mother
and
Rules of Engagement
. When Norman Lear, the legendary TV producer approached her about doing a reboot of One Day at a Time – his 1970s hit sitcom – she jumped at the chance.
She was joined by Mike Royce, a veteran TV producer of shows like Everybody Love Raymond and Men of a Certain Age, and Gloria. The two tell Jesse about how they began to conceptualize the new show, how Gloria avoided being being labeled as the "latina writer" during her career, and how they approached writing about marginalized communities in a sitcom format.
You can watch the reboot of the Norman Lear classic One Day At A Time by streaming it on Netflix.
This interview originally aired in January of 2017.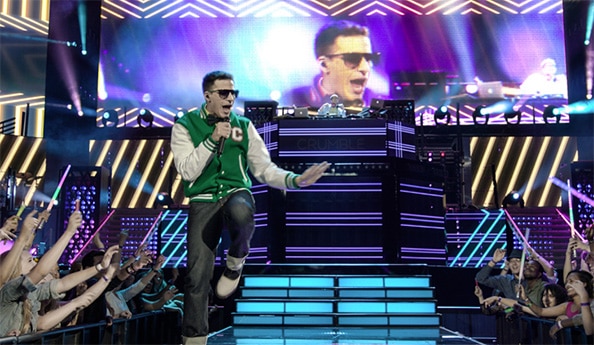 The Outshot: Popstar
Jesse explains why he loves a movie that aspires to be nothing more than silly, goofy and funny.
This segment originally aired in June of 2016.
Guests
Rachel Bloom
Gloria Calderon Kellett
Mike Royce
About the show
Bullseye is a celebration of the best of arts and culture in public radio form. Host Jesse Thorn sifts the wheat from the chaff to bring you in-depth interviews with the most revered and revolutionary minds in our culture.
Bullseye has been featured in Time, The New York Times, GQ and McSweeney's, which called it "the kind of show people listen to in a more perfect world." Since April 2013, the show has been distributed by NPR.
If you would like to pitch a guest for Bullseye, please CLICK HERE. You can also follow Bullseye on Twitter, YouTube, and Facebook. For more about Bullseye and to see a list of stations that carry it, please click here.
Get in touch with the show
How to listen
Stream or download episodes directly from our website, or listen via your favorite podcatcher!