Episode notes
New to Bullseye? Subscribe to our podcast in iTunes or with your favorite podcatcher to make sure you automatically get the newest episode every week.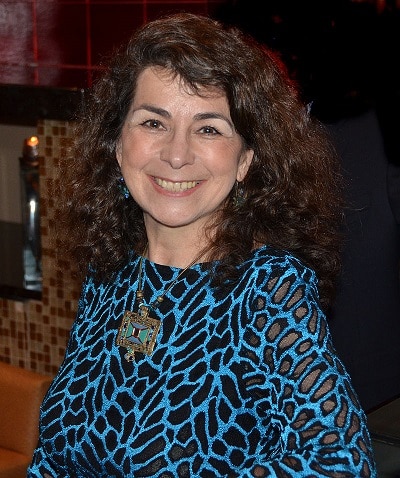 Photo: Ciesla Foundation
Filmmaker Aviva Kempner on her new film "The Spy Behind Home Plate"
Baseball week at Bullseye continues with filmmaker Aviva Kempner. Dubbed "The Jewish Spike Lee," Kempner is a prolific documentarian who has dedicated her career to spotlighting underappreciated Jewish-American heroes. Her father was a Hollocaust survivor and Jewish immigrant who faced the challenges of assimilating into American culture in the 20th century as did many other immigrants. He was a big fan of baseball and went to games regularly which was a huge influence on her. Kempner's most well-known film to-date is
The Life and Times of Hank Greengerg
which profiled the great Detroit Tigers first baseman. Greenberg famously sat out a 1934 pennant race in order to observe the Jewish holiday of Yom Kippur. It was a pretty important game.
Her latest film is The Spy Behind Home Plate. The documentary follows the life of Moe Berg. Moe played baseball back in the 1920's and 30's back in the era of Babe Ruth and Lou Gehrig.Even though he's not a household name like those guys, he's maybe a million times more interesting.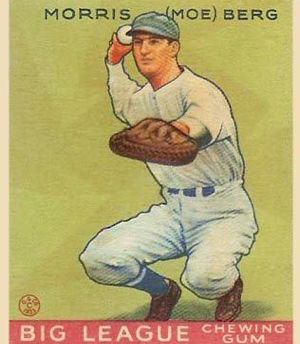 The Ciesla Foundation
Known as 'the brainiest man in baseball.' He studied Sanskrit at the Sorbonne in Paris. Learned to speak Japanese in two weeks. And once he left baseball, he became a spy during World War II. Kempner talks to Bullseye about Moe's life and the limits and challenges he faced both within and outside of the league.
The Spy Behind Home Plate is out now across the country in limited release.
About the show
Bullseye is a celebration of the best of arts and culture in public radio form. Host Jesse Thorn sifts the wheat from the chaff to bring you in-depth interviews with the most revered and revolutionary minds in our culture.
Bullseye has been featured in Time, The New York Times, GQ and McSweeney's, which called it "the kind of show people listen to in a more perfect world." Since April 2013, the show has been distributed by NPR.
If you would like to pitch a guest for Bullseye, please CLICK HERE. You can also follow Bullseye on Twitter, YouTube, and Facebook. For more about Bullseye and to see a list of stations that carry it, please click here.
Get in touch with the show
How to listen
Stream or download episodes directly from our website, or listen via your favorite podcatcher!