Episode notes
New to Bullseye? Subscribe to our podcast in iTunes or with your favorite podcatcher to make sure you automatically get the newest episode every week.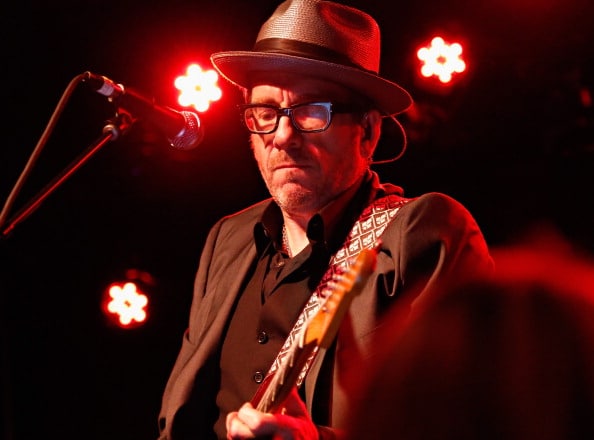 Cindy Ord/Getty Images Entertainment/Getty Images
Elvis Costello on His Reputation, Memories of His Father, and Writing Music for Friends
Elvis Costello grew up surrounded by music. His mother ran the record section of Selfridges, and his father was an accomplished working musician. As Costello describes in his memoir,
Unfaithful Music and Disappearing Ink
, he didn't intend to make music himself, but felt eventually drawn to it.
The Grammy-winning singer/songwriter and record producer has enjoyed a long career, working on his own and collaborating with other musicians like Burt Bacharach, Paul McCartney, and Annie Lennox.
Elvis Costello joins Jesse to talk about his father's career and love of music, why Alzheimer's in his family inspired him to write the book, and who knows him by his birth name, Declan McManus.
This interview originally aired in 2015.
About the show
Bullseye is a celebration of the best of arts and culture in public radio form. Host Jesse Thorn sifts the wheat from the chaff to bring you in-depth interviews with the most revered and revolutionary minds in our culture.
Bullseye has been featured in Time, The New York Times, GQ and McSweeney's, which called it "the kind of show people listen to in a more perfect world." Since April 2013, the show has been distributed by NPR.
If you would like to pitch a guest for Bullseye, please CLICK HERE. You can also follow Bullseye on Twitter, YouTube, and Facebook. For more about Bullseye and to see a list of stations that carry it, please click here.
Get in touch with the show
How to listen
Stream or download episodes directly from our website, or listen via your favorite podcatcher!