Episode notes
New to Bullseye? Subscribe to our podcast in iTunes or with your favorite podcatcher to make sure you automatically get the newest episode every week.
And if you're looking for a particular segment to listen to or share, check us out on Soundcloud.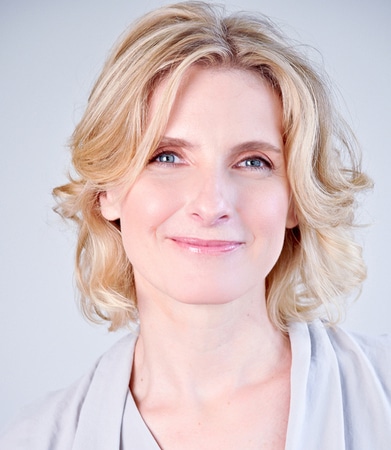 Elizabeth Gilbert on Curiosity, Writing "The Signature of All Things" & Life After "Eat, Pray, Love"
If you know of the writer Elizabeth Gilbert, it's probably from her 2006 memoir, Eat Pray Love. Gilbert's book — about travel and love and re-gaining confidence and a sense of self — spent years atop the bestseller list, inspired a movie starring Julia Roberts, and saddled Gilbert with a certain kind of fame.
Gilbert was already an accomplished novelist, biographer and journalist when that happened. But the massive success of Eat, Pray, Love necessarily transformed Gilbert's creative life.
Gilbert has returned to fiction with her first novel in thirteen years, entitled The Signature of All Things: A Novel. She spent several years researching for the book, which adventures of Alma Whittaker, a 19th century botanist who studies moss. The book shines with Alma's curiosity for life and science and the struggle of self-discovery.
Join us for an extended conversation with Gilbert, including talk of "dirty words" from the 19th century which didn't make the radio edit.
She'll talk about why she chose to write a "great moss novel", how she chose to write her heroine Alma (homely, brilliant, and moneyed), and how she dealt with the fame that her memoir bestowed on her.
If you liked this, let someone know! Click here to share this segment with your friends.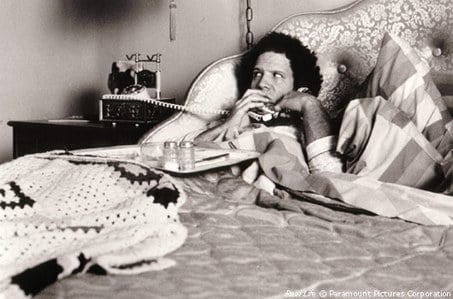 The Dissolve Talks about All-Time Favorite Movies: "Real Life" and "To Be or Not to Be"
This week, a look back at some favorite films. Staff writer Nathan Rabin and Editorial Director Keith Phipps of film site The Dissolve join us to talk about some of their all-time favorite films.
Nathan recommends Albert Brooks' 1979 satire Real Life, a prescient look at documenting "real life" in pre-reality television times.
Keith recommends the 1942 Ernst Lubitch classic To Be or Not to Be (Criterion Collection), starring Jack Benny and Carole Lombard.
If you liked this, let someone know! Click here to share this segment with your friends.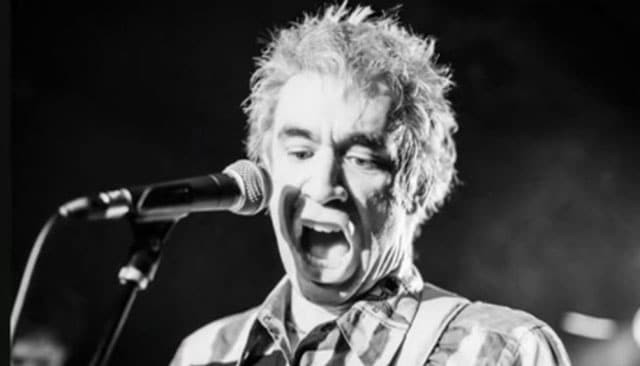 "I Wish I'd Made That": Talking about Kraftwerk's "Computer World" with Fred Armisen
We often talk to artists about their influences — the movies, music, and art that inspired them creatively. Some of that stuff is so good and so perfect that they sometimes wish they'd made it themselves.
So we're introducing a new segment that's just about those things. We're calling it "I Wish I'd Made That."
This week, we're talking to eleven-season cast member of Saturday Night Live and the co-creator of Portlandia, Fred Armisen.
We caught up with him just a few weeks ago at Tenacious D's Festival Supreme. He had just performed as his British punk alter-ego Ian Rubbish (alongside Bow Wow Wow's Leigh Gorman on bass, Blondie's Clem Burke on drums and Steve Jones of the Sex Pistols on guitar).
Armisen talked to us about Computer World, the 1981 release from the German electronic pioneers Kraftwerk.
If you liked this, let someone know! Click here to share this segment with your friends.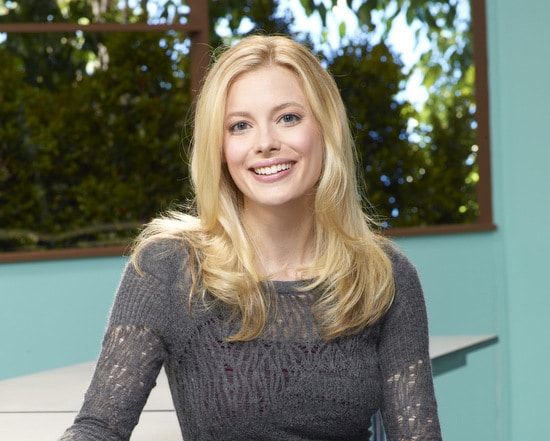 Gillian Jacobs on Surviving Juilliard and the Unique Challenges and Joys of Working on NBC's "Community"
Gillian Jacobs may never know what it's like to play the ingenue. As an actress, she has an energy that's hard to pin down, but it's anything but naive. After a tough stint at Juilliard's acting school, Jacobs pursued a career in film and television, often being cast in dark, gritty roles. However, in 2009 her career took a sudden lurch in the opposite direction when she was cast in a very different role.
You probably know her as Britta Perry, the confident and outspoken student opposite Joel McHale's self-involved lawyer-turned-study group leader Jeff Winger on Community. Britta is exceptionally eager, mostly to the vexation of her peers who often voice their displeasure at her stances on social issues. Her friends often describe her as "the worst", but she's ever-confident in her own identity.
When Jacobs signed up for the role in Community, all she knew was that Joel McHale had been cast in it, but she soon realized that it would be a very unique and ambitious show.
In this extended conversation with Jacobs, we'll talk about why she didn't fit in at Juilliard, her big break on Community, and get a peek behind the scenes on a beloved but aggrieved network show.
Jacobs co-stars with Ken Marino in the new movie Bad Milo!, available now on VOD, and plays Britta on NBC's Community. The show's fifth season premieres in January.
If you liked this, let someone know! Click here to share this segment with your friends.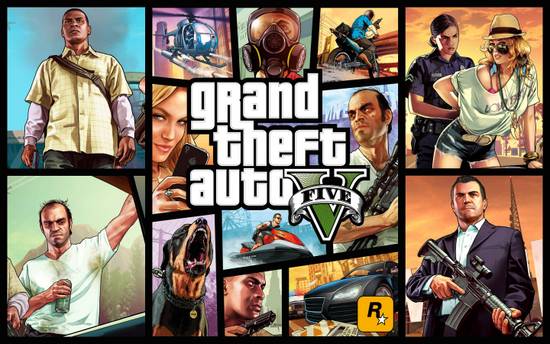 The Outshot: Grand Theft Auto V
Jesse tells us why a perfect balance between the real and unreal makes Grand Theft Auto V so enticing.
If you liked this, let someone know! Click here to share this segment with your friends.
Guests
Elizabeth Gilbert
Gillian Jacobs
Fred Armisen
Keith Phipps
Nathan Rabin
About the show
Bullseye (formerly known as The Sound of Young America) is a weekly celebration of the best of arts and culture. Host Jesse Thorn sifts the wheat from the chaff to bring listeners in-depth interviews with the most revered and revolutionary minds in our culture.
The show is carried by public radio stations around the country, and was the first public radio program west of the Mississippi to podcast. It has received plaudits from publications like Time Magazine (which called it "Pick of the Podcasts") and Salon.com. It was also honored by the iTunes editorial staff as a "classic" Best of iTunes selection. Since April 2013, the show has been distributed by NPR.
If you would like to pitch a guest for Bullseye, please email producer@maximumfun.org. Follow @Bullseye on Twitter and join the Bullseye Facebook group.
How to listen
Stream or download episodes directly from our website, or listen via your favorite podcatcher!