Episode notes
New to Bullseye? Subscribe to our podcast in iTunes or with your favorite podcatcher to make sure you automatically get the newest episode every week.
And if you're looking for a particular segment to listen to or share, check us out on Soundcloud.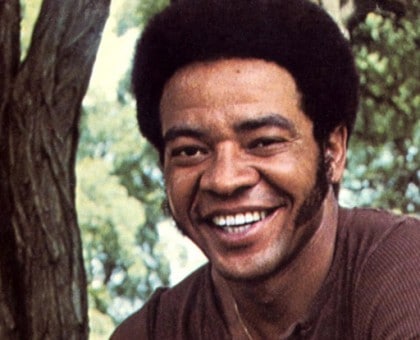 Soul Legend Bill Withers Talks about Dignity, The Music Industry, and Striving to Be a "Complete Human Being"
The singer/songwriter and soul music legend Bill Withers may have written some of the most memorable songs of the past half century, but his person doesn't loom large in the public eye. He wasn't eaten up by fame, and he didn't disappear and try to claw his way back. He just walked away from the music industry, for the most part, making the decision to live life on his own terms.
With no formal songwriting training (he enlisted in the Navy at 17, and then worked as an aircraft engineer), Withers rose to fame with his first album Just As I Am, recorded in his thirties. The album, produced by Booker T. Jones, showed an already fully-formed talent with "Ain't No Sunshine" and "Grandma's Hands." Since then, more of Withers' hits, like "Lovely Day," "Just the Two of Us," and "Lean on Me" have endured the test of time.
Jesse sat down with the music legend in 2009 to talk about his life and career, around the time that the documentary Soul Power was released. Withers discusses his roots in a coal mining town, enlisting in the Navy, and why he was able to start a music career later in life.
Withers also opens up about his decision to stop performing, his gratitude for the fame when it came to him, and why he continues striving to be "a complete human being."
Related interviews:
Booker T. Jones
If you liked this, let someone know! Click here to share this segment with your friends.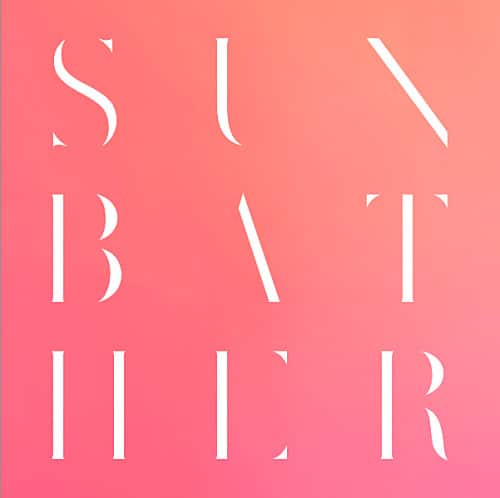 Pitchfork's Ian Cohen on his Favorite Heavy Rock
Ian Cohen, contributing editor at Pitchfork, stops by to recommend some of his all-time favorite heavy rock releases.
He tells us about an album which (in a move unusual for its genre) has an entirely pink cover. Deafheaven's newest album, Sunbather, has been well-received and is on its way to becoming "an absolute landmark."
In addition, Ian recommends the most recent Swans album,The Seer. In a bold creative move, the band creates a title track well over thirty minutes long.
If you liked this, let someone know! Click here to share this segment with your friends.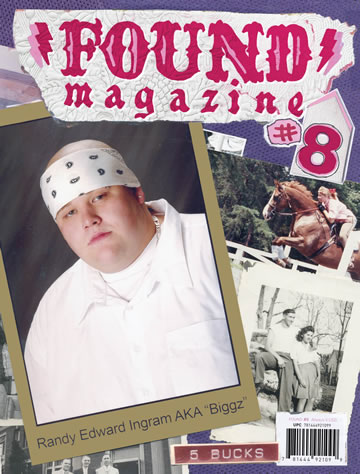 Davy Rothbart's Lost and "Found"
Davy Rothbart, editor and publisher of FOUND Magazine, shares some of his favorite "finds".
FOUND collects notes, photos, to-do lists, love letters, and other ephemera (basically society's flotsam and jetsam). The magazine is on its eighth issue and posts new finds all the time on their website. If you've got a cool find, be sure to share it with them.
Rothbart's new documentary Medora, about a small-town Indiana basketball team, opens in New York City and Los Angeles on November 8.
If you liked this, let someone know! Click here to share this segment with your friends.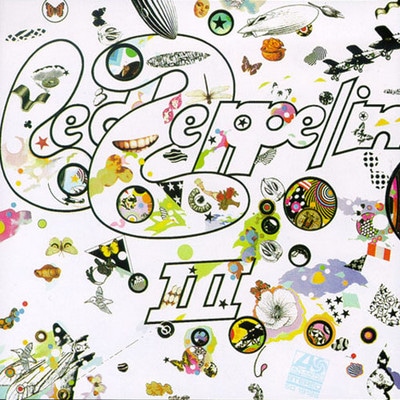 Canonball: Remembering When Rock Got Weird, with Led Zeppelin's "III"

With Canonball, we take a flying leap into the canon of popular music to find albums that deserve a closer look.
This week, we're joined by Brad Tolinski, editor-in-chief of Guitar World and author of Light and Shade: Conversations with Jimmy Page.
He tells us why we should take another listen at Led Zeppelin III, the band's third album, which took a strange turn on its unforgettable first track ("Immigrant Song") and tapped into the zeitgeist of its time with the bold tracks that followed.
If you liked this, let someone know! Click here to share this segment with your friends.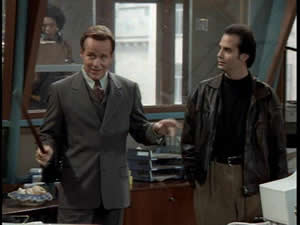 The Outshot: The Cane
Ideally, the cold open on a sitcom (the segment right before the opening credits) should be a self-contained nugget of comedy perfection. This week, Jesse recommends one of his favorites with NewsRadio's "The Cane," featuring the comedic talents of the bombastic Phil Hartman and the ultimate straight man, Dave Foley.
After all, it's just like that old saying: "Everybody loves a cane."
If you liked this, let someone know! Click here to share this segment with your friends.
Guests
Bill Withers
Ian Cohen
Davy Rothbart
Brad Tolinski
About the show
Bullseye is a celebration of the best of arts and culture in public radio form. Host Jesse Thorn sifts the wheat from the chaff to bring you in-depth interviews with the most revered and revolutionary minds in our culture.
Bullseye has been featured in Time, The New York Times, GQ and McSweeney's, which called it "the kind of show people listen to in a more perfect world." Since April 2013, the show has been distributed by NPR.
If you would like to pitch a guest for Bullseye, please CLICK HERE. You can also follow Bullseye on Twitter, YouTube, and Facebook. For more about Bullseye and to see a list of stations that carry it, please click here.
Get in touch with the show
How to listen
Stream or download episodes directly from our website, or listen via your favorite podcatcher!