Episode notes
And if you're looking for a particular segment to listen to or share, check us out on Soundcloud.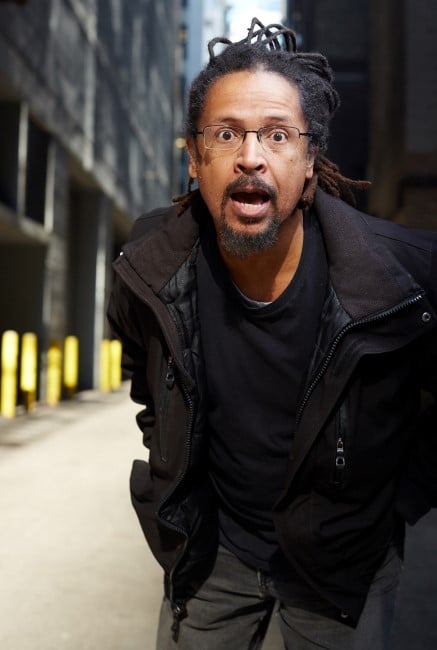 Dwayne Kennedy on His Debut EP, Using Jokes About Race as a Barometer, and Playing Different Kinds of Crowds
Dwayne Kennedy has been in the stand up comedy game for about thirty years now, performing everywhere, from Showtime at the Apollo to the Late Show with David Letterman, but he's still a bit of a comic's comic.
He'll talk to Jesse about why he's recorded plenty of his sets, but is only releasing his debut stand up EP this month. Plus, he'll explain how he's adapted his comedy for different audiences and how he's used jokes about race as a barometer.
His debut record is called Oh No! It's Dwayne Kennedy and is available now on Bandcamp. You can also check out Dwayne Kennedy's site for a schedule of his upcoming shows. See if he's coming to a city near you!
If you liked this, share it! Click here for a streaming, embeddable version of this interview.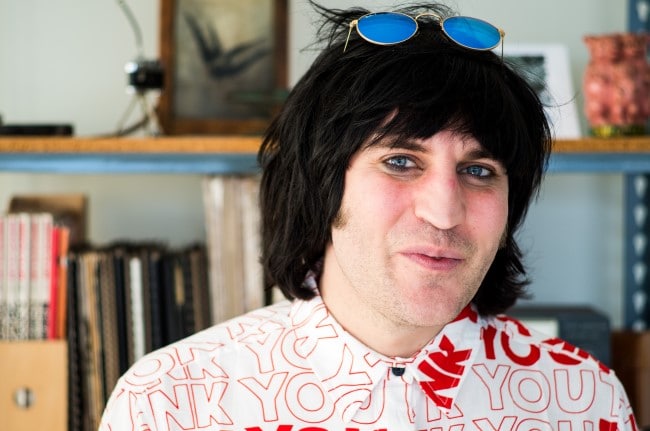 Photo by Jesse Thorn
British Cult Comic Noel Fielding on 'The Mighty Boosh' and Creating New Worlds
If audiences in the United States know Noel Fielding, it's for his cult comedy show The Mighty Boosh, a comedy double-act turned radio program and then TV show. It aired here on Cartoon Network's adult swim. But Fielding is much better known in his native UK for not only the Boosh (which has done arena tours) but his appearances on quiz shows and his specific sense of style.
Fielding is touring the United States this spring with a live show called An Evening with Noel Fielding, which features some of his beloved characters and frequent collaborators (like Rich Fulcher).
Fielding sits down with us to talk about his comedy "marriage" with his Mighty Boosh creative partner Julian Barratt, his personal aesthetic, and creating new worlds on the radio, on TV, and on the stage.
His show The Mighty Boosh is available now on Seeso.com. Find out if An Evening with Noel Fielding is coming to a city near you by checking out Fielding's site.
If you liked this, share it! Click here for a streaming, embeddable version of this segment.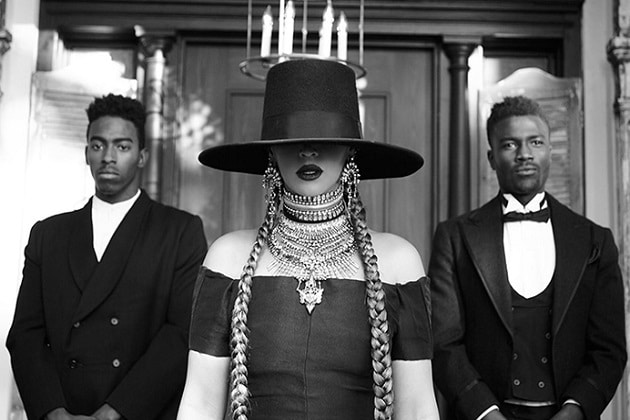 The Outshot: Beyoncé's "Formation" and Taking Space
Jesse considers the backlash to Beyoncé's new single, and explains why he thinks it's worth your attention.
If you liked this, share it! Click here for a streaming, embeddable version of this segment.
Guests
Dwayne Kennedy
Noel Fielding
About the show
Bullseye is a celebration of the best of arts and culture in public radio form. Host Jesse Thorn sifts the wheat from the chaff to bring you in-depth interviews with the most revered and revolutionary minds in our culture.
Bullseye has been featured in Time, The New York Times, GQ and McSweeney's, which called it "the kind of show people listen to in a more perfect world." Since April 2013, the show has been distributed by NPR.
If you would like to pitch a guest for Bullseye, please CLICK HERE. You can also follow Bullseye on Twitter, YouTube, and Facebook. For more about Bullseye and to see a list of stations that carry it, please click here.
Get in touch with the show
How to listen
Stream or download episodes directly from our website, or listen via your favorite podcatcher!