Episode notes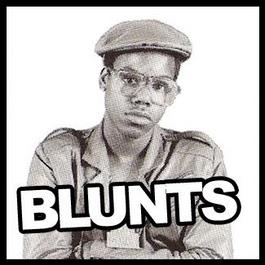 Noz on Rap
Blogger Andrew Noz from Cocaine Blunts kicks off this week's show by recommending some recent favorites from the world of rap — Stupid H** from Nicki Minaj, and Walking Lick by Gucci Mane & Waka Flocka Flame.
For more from Noz, check out CocaineBlunts.com or his cover story in this month's issue of The Fader.
(Embed or share this segment)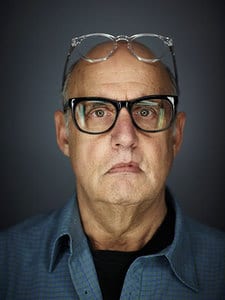 Character Actor Jeffrey Tambor
Jeffrey Tambor began his screen-acting career at the age of 35, though he'd been acting onstage since he was eight years old. A native of San Francisco, he started in television in the 1970s, and his career has followed a simple track since: he plays important authority figures (doctors, lawyers, judges) and self-important pseudo-authority figures; those have included the beloved characters Hank Kingsley on The Larry Sanders Show, and George Bluth, Sr. on Arrested Development.
Jeffrey sat down with Jesse back in 2009 to talk about how he got involved with both Arrested Development and Larry Sanders (or as his mother called it, The Hank Kingsley Show), the art of finding the serious side to comedic characters, and his teaching career. He brings his acting workshop to South by Southwest later this month. His new sitcom Bent premieres March 21st on NBC.
(Embed or share this segment)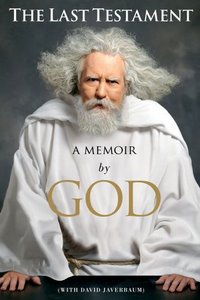 From A Memoir By God: God Speaks about Noah
What really went down when God asked Noah to build the ark? Emmy award-winning comedy writer David Javerbaum (formerly the Executive Producer of The Daily Show) is the unlikely co-writer of The Last Testament: A Memoir by God. Comedian Seth Morris acts as God's loudspeaker to bring us this excerpt.
(Embed or share this segment)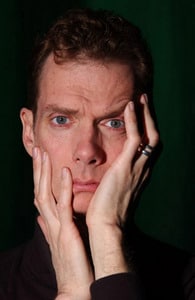 Photo credit Albert L. Ortega
The Man Behind the Mask: Actor and Mime Doug Jones
Doug Jones is a film actor who got his first dramatic training as a mime. He's since gone on to star in a number of blockbuster films over the years, though you may not recognize his face. He is the man underneath the make-up in many of Guillermo Del Toro's films, playing numerous characters in the Hellboy series, and the title character in Pan's Labyrinth (as well as the horrific Pale Man). He's often recognized for his unique physique, including long spindly fingers. You might also know him as the Silver Surfer in the second Fantastic Four film.
Doug talks his unlikely career as a monster movie star, his dedication to the physicality of a role, as well as his new book that hearkens back to his original performances days as a mime, called Mime Very Own Book.
(Embed or share this segment)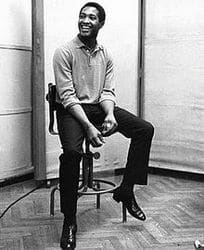 The Outshot: "You Send Me" by Sam Cooke
For this week's Outshot, Jesse recommends the simplistic soul sound of Sam Cooke's "You Send Me," from the R&B singer's self-titled 1957 album.
(Embed or share this segment)
Guests
Doug Jones
Jeffrey Tambor
Andrew Noz
Seth Morris
David Javerbaum
About the show
Bullseye is a celebration of the best of arts and culture in public radio form. Host Jesse Thorn sifts the wheat from the chaff to bring you in-depth interviews with the most revered and revolutionary minds in our culture.
Bullseye has been featured in Time, The New York Times, GQ and McSweeney's, which called it "the kind of show people listen to in a more perfect world." Since April 2013, the show has been distributed by NPR.
If you would like to pitch a guest for Bullseye, please CLICK HERE. You can also follow Bullseye on Twitter, YouTube, and Facebook. For more about Bullseye and to see a list of stations that carry it, please click here.
Get in touch with the show
How to listen
Stream or download episodes directly from our website, or listen via your favorite podcatcher!