Episode notes
New to Bullseye? Subscribe to our podcast in iTunes or with use the RSS feed in your favorite podcatcher to make sure you automatically get the newest episode every week.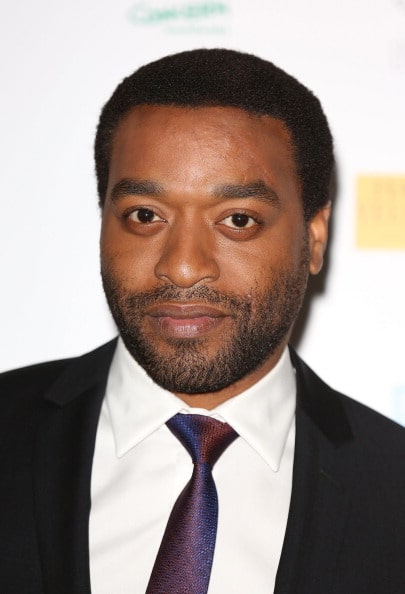 Photo: Tim Whitby/Getty Images Europe/Getty Images
"You're Always Striving For Something": Chiwetel Ejiofor on 'Z for Zachariah', His Heritage and Getting 'Mamet-ed'
Chiwetel Ejiofor possesses a charisma on the screen that makes his characters both large and small to demand your attention. Whether he's playing Othello, a drag queen in Kinky Boots or a free man forced into slavery in 12 Years a Slave, Ejiofor not only inhabits his characters but expresses their humanity in a sincere and honest fashion.
In his new movie, Z for Zachariah, Ejiofor plays one of only a handful of survivors of the apocalypse. He finds his way to an untouched valley, and struggles to find his place in this new world.
Ejiofor joins us to talk the cultural constructs of our everyday lives (and how they apply in a post-apocalyptic world), his Nigerian heritage, why being Oscar-nominated doesn't feel like the end-all, be-all of acting and what happened when he got into the jiu jitsu ring(!) with legendary playwright and director David Mamet.
Z for Zachariah is in theaters and available on VOD now.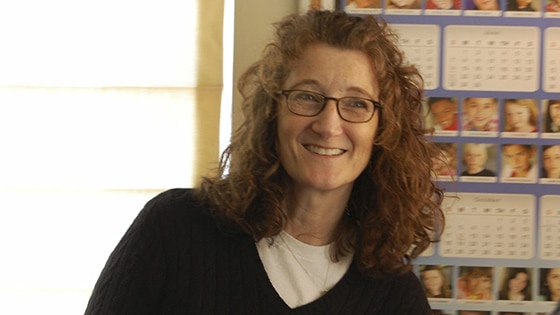 The Difference Between Who "Is" Funny and "Can Be" Funny: Allison Jones on Casting Comedy
If you're a comedy fan, chances are you love at least one of the following shows or films. Parks and Recreation? The Office? Freaks and Geeks? Arrested Development? Curb Your Enthusiasm? Almost any Judd Apatow movie? Bridesmaids?
There's a person behind the scenes who helped put some of your favorite comedy actors on camera, and her name is Allison Jones. She's the go-to casting director for Paul Feig and Judd Apatow, and helped shape the face of comedy TV and film as we know it. She even discovered the awkward high school kid who would become McLovin.
She specializes in finding the kind of actor who "is funny" rather than ones who "can be funny" — she'll explain the difference and why it matters.
Jones joins us to talk about her most memorable auditions (going way back to Family Ties), the challenges in casting funny women, and her own formative comedy experiences.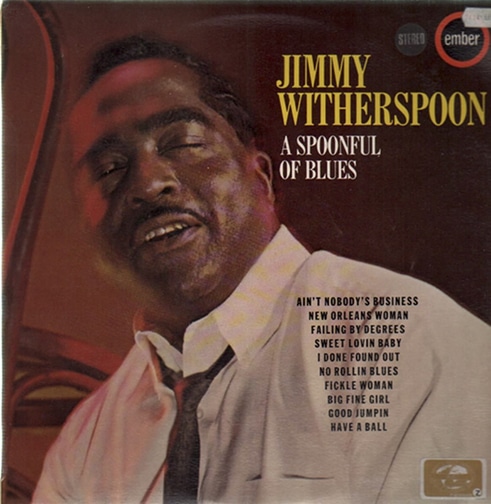 The Outshot: Jimmy Witherspoon
Jesse explains what jump blues singer Jimmy Witherspoon can add to the discussion around race in America.
Guests
Chiwetel Ejiofor
Allison Jones
About the show
Bullseye is a celebration of the best of arts and culture in public radio form. Host Jesse Thorn sifts the wheat from the chaff to bring you in-depth interviews with the most revered and revolutionary minds in our culture.
Bullseye has been featured in Time, The New York Times, GQ and McSweeney's, which called it "the kind of show people listen to in a more perfect world." Since April 2013, the show has been distributed by NPR.
If you would like to pitch a guest for Bullseye, please CLICK HERE. You can also follow Bullseye on Twitter, YouTube, and Facebook. For more about Bullseye and to see a list of stations that carry it, please click here.
Get in touch with the show
How to listen
Stream or download episodes directly from our website, or listen via your favorite podcatcher!