Episode notes
New to Bullseye? Subscribe to our podcast in iTunes or with your favorite podcatcher to make sure you automatically get the newest episode every week.
And if you're looking for a particular segment to listen to or share, check us out on Soundcloud.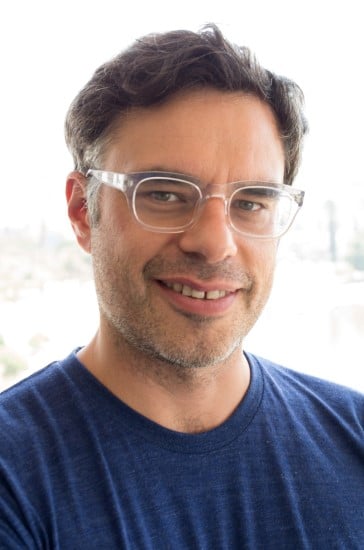 Photo credit: Jesse Thorn
Jemaine Clement on Fighting, Flight of the Conchords, and Comic Drama in People Places Things
Jemaine Clement's upbringing in a small community in New Zealand could have led him to career making cookies or cheese. Instead he found a way to transform his sense of humor into a career making other stuff — things like music and comedy.
Along with his partner, Bret McKenzie, he is a member of musical comedy duo, Flight of the Conchords which aired as a television show for two seasons on HBO. Clement has also written and produced with McKenzie and other longtime collaborators on movies like What We Do in the Shadows.
He stars in the new movie People Places Things, about a graphic novelist and professor who's grappling with loneliness and fatherhood in the wake of a breakup. The film is in theaters and available on VOD.
Clement join us to talk about working in the comic drama People Places Things, his early comedic influences back in New Zealand, the challenges he faced producing a television show, and how the word "grommet" resulted in his last physical altercation.
If you liked this, let someone know! Click here to share this interview with a friend.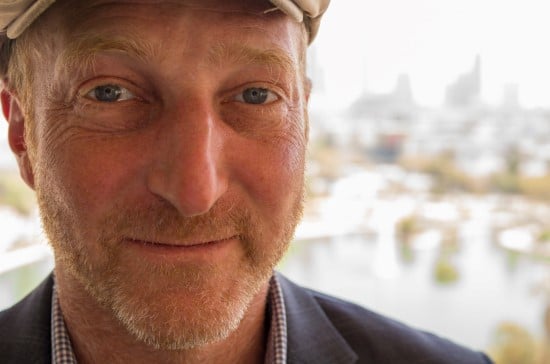 Photo credit: Jesse Thorn
Jonathan Ames on Valets, Questing and 'Blunt Talk'
Jonathan Ames is a writer who has earned a reputation for ruthless honesty when writing about his own life and those of his fictional characters. Whether the topic is alcoholism, sexuality or depression, Ames' books and television projects delve deeply into what it means to be human, with wit and care.
Ames created the beloved HBO show Bored to Death. Now, he's the creator and showrunner of the new Starz show Blunt Talk, featuring Patrick Stewart as cable news host Walter Blunt.
Blunt Talk airs Saturday nights at 9 on the Starz network.
Ames sat down with Jesse to talk about how he came to create his new show, why he's obsessed with the "valet", and why his characters are constantly "questing" with greater purpose.
If you liked this, let someone know! Click here to share this interview with a friend.
The Outshot: The 'Who Moved My Cheese' Incident
Our takeaway? ALWAYS BE PREPARED.
If you liked this, let someone know! Click here to share this interview with a friend.
Guests
Jemaine Clement
Jonathan Ames
About the show
Bullseye is a celebration of the best of arts and culture in public radio form. Host Jesse Thorn sifts the wheat from the chaff to bring you in-depth interviews with the most revered and revolutionary minds in our culture.
Bullseye has been featured in Time, The New York Times, GQ and McSweeney's, which called it "the kind of show people listen to in a more perfect world." Since April 2013, the show has been distributed by NPR.
If you would like to pitch a guest for Bullseye, please CLICK HERE. You can also follow Bullseye on Twitter, YouTube, and Facebook. For more about Bullseye and to see a list of stations that carry it, please click here.
Get in touch with the show
How to listen
Stream or download episodes directly from our website, or listen via your favorite podcatcher!