Episode notes
New to Bullseye? Subscribe to our podcast in iTunes or with your favorite podcatcher to make sure you automatically get the newest episode every week.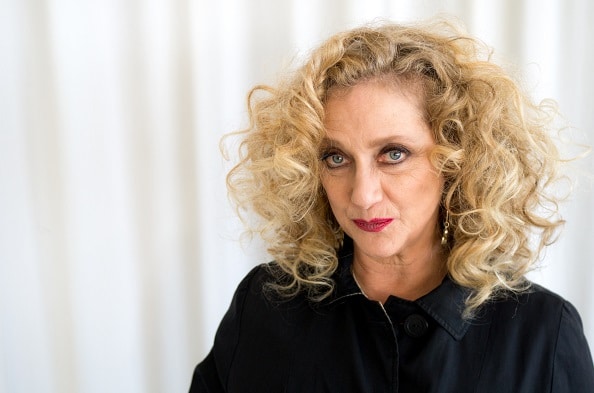 Photo: Jesse Thorn
Carol Kane on her childhood, Unbreakable Kimmy Schmidt, and auditioning
Carol Kane is a veteran actress. She began her career in 1971 and landed some pretty heavy roles – one of her first films was in the Mike Nichols drama
Carnal Knowledge
. Later on, she'd work on other classics like
Annie Hall
and
Dog Day Afternoon
. She was even nominated for a best actress Oscar for her part in the 1975 film
Hester Street
.
She eventually found her home doing comedy, something she never expected she would do growing up. She appeared on Taxi as Simpka, the wife of Andy Kaufman's character on the show. She was in the Muppet Movie, The Princess Bride, Scrooged, and so many others. Her current project is Netflix's Unbreakable Kimmy Schmidt where she plays Lilian, Kimmy's landlord.
She and Jesse talk about her childhood, and the special school she went to that allowed actors time to audition. They also talk about many of her projects over her expansive career- The Princess Bride, Taxi, and of course Unbreakable Kimmy Schmidt. Plus, she tells Jesse that after all of these years, she still gets nervous auditioning.
Unbreakable Kimmy Schmidt season 3 in it's entirety is on Netflix now!
If you liked this, let someone know! Click here to share this segment.
Chris Fairbanks live at MaxFunCon
Chris Fairbanks is a standup comedian, he's appeared on Conan O'Brien, Jimmy Kimmel Live and Comedy Central. Alongside April Richardson, he also hosts the tv show
Almost Genius
on TruTV. His standup is really unique. It is kind of improvised, really surreal, and contains lots of quick two line jokes.
Last year, we were lucky enough to host Chris at MaxFunCon, which is an annual gathering in the woods organized by Maximum Fun, and we've got a bit of his set from that show for you this week!
Check out Chris' album Fairbanks! which was released in 2010 and is an absolute classic. You can also still get tickets to MaxFunCon East which is happening this September in Pennsylvania.
If you liked this, let someone know! Click here to share this segment.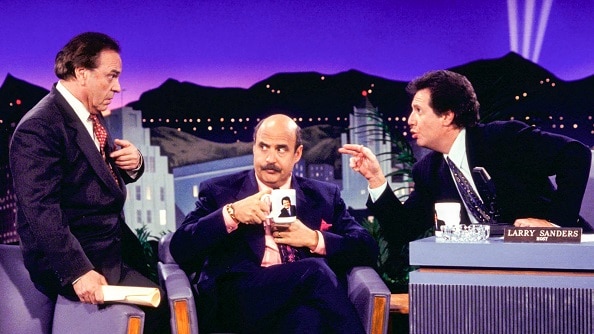 The Outshot: The Larry Sanders Show
Jesse tells us about the HBO metasitcom from the late 90's,
The Larry Sanders Show
.
If you liked this, let someone know! Click here to share this segment.
Guests
Carol Kane
Chris Fairbanks
About the show
Bullseye is a celebration of the best of arts and culture in public radio form. Host Jesse Thorn sifts the wheat from the chaff to bring you in-depth interviews with the most revered and revolutionary minds in our culture.
Bullseye has been featured in Time, The New York Times, GQ and McSweeney's, which called it "the kind of show people listen to in a more perfect world." Since April 2013, the show has been distributed by NPR.
If you would like to pitch a guest for Bullseye, please CLICK HERE. You can also follow Bullseye on Twitter, YouTube, and Facebook. For more about Bullseye and to see a list of stations that carry it, please click here.
Get in touch with the show
How to listen
Stream or download episodes directly from our website, or listen via your favorite podcatcher!